A special calf with eight legs, born on July 4, is owned by Dinh Van Thanh, 31, who lives in Thong Binh Commune, Tan Hong District, in the southern province of Dong Thap.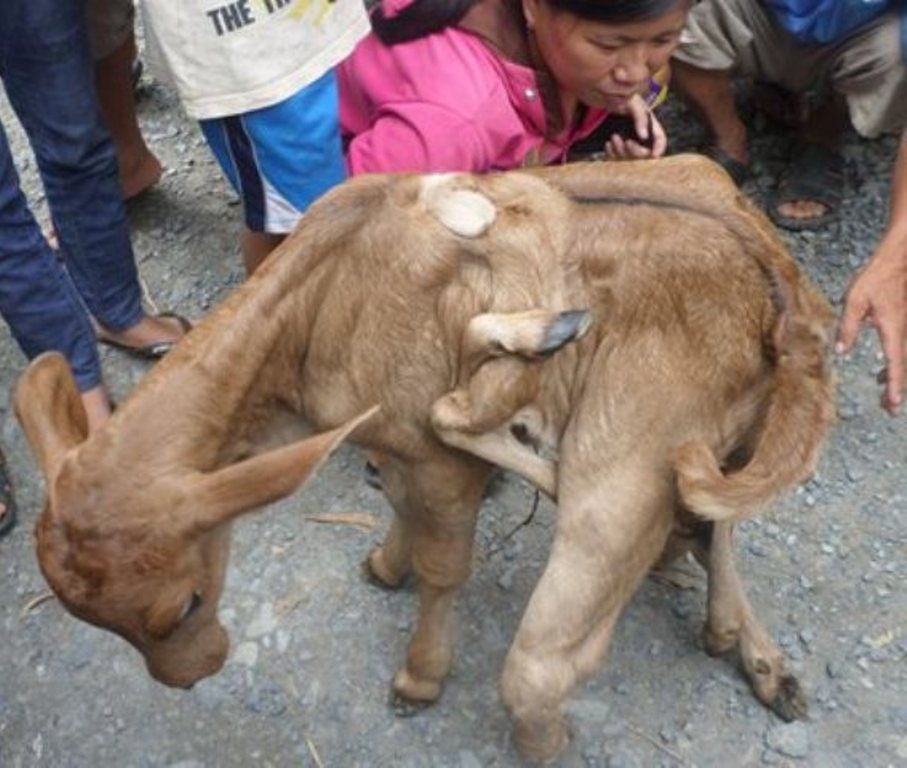 The calf with eight legs in Dong Thap.

The special calf has one head and two forelegs like a normal calf, but has six more hindlegs that are stuck together.
Despite its strange appearance, the calf is healthly and can walk normally.
Every day, about 50 or 60 people flock to Thanh's house and elbow others out of the way to look at the special calf. Many of them come from other provinces including Tra Vinh, Ben Tre, Soc Trang and Vinh Long.
"To reduce the crowding, my wife and I must take turns carrying the calf out so that people can look at it more easily. We carry it until we get tired. We don't even have enough time to have meals," said Thanh.
The couple also wanted to protect the calf from people touching it too much, to make sure that no harm came to the calf, said Nguyen Thị Bao Ngoc, Thanh's wife.
Thanh's family is happy with the special calf, but also feels tired as they have to receive guests all day.
One more complication is that people are bringing votive papers to burn with incense, and ask the calf to let them win in the lottery.
But Thanh and his wife said they did not believe in such things.
Ngọc said that she had attended some training courses about taking care of the calf and cow, and she knew that what caused the extra legs was a genetic mutation.
Despite the several inconveniences the calf has brought Thanh and Ngọc, they still feel very lucky to have a healthy special calf.
VNS