VietNamNet Bridge – The head of obstetrics ward of Ha Trung Hospital in Thanh Hoa Province has been suspended following a serious mistake after a baby girl was nearly buried alive two months ago.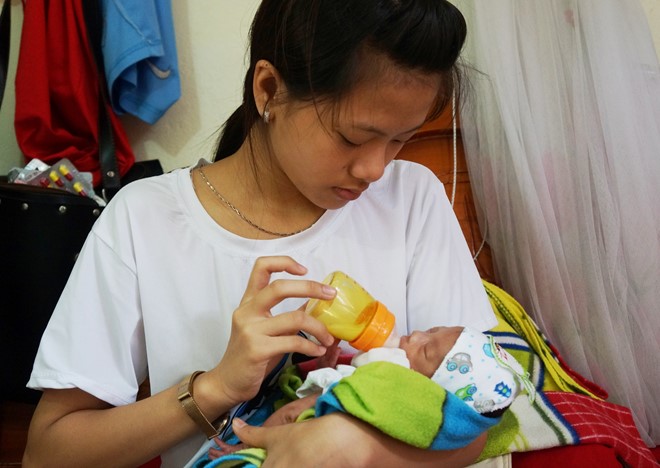 The baby at present.

On April 26, Pham Thi Huong Ly, 17, in Ha Son Commune, Ha Trung District, Thanh Hoa began labor although she was at the 7th month of pregnancy.
She was brought to the Ha Trung Hospital and delivered a baby girl.
According to Ly's family, although the baby was breathing, doctors said as the baby was born prematurely, she could not live and told the family to say their goodbyes.
However, while putting the baby into a coffin, the baby's grandfather realized that she was still breathing. He decided to put her into a paper box and brought her home.
During 30 minutes on the road from the hospital to their home, the baby's skin became ruddy. The family brought her to the Thanh Hoa Obstetrics Hospital.
After two months of treatment, the baby is now in a stable condition.
Ha Trung Hospital has suspended the head of obstetrics for three months and after that he will be moved to another position. The doctors and nurses involved were reprimanded and capped salaries for three months.
Linh Nhat