VietNamNet Bridge - The two couples took home babies who were not their natural children and the mistake was discovered four years later. The incident occurred at the Thanh Hoa Province Obstetrics Hospital.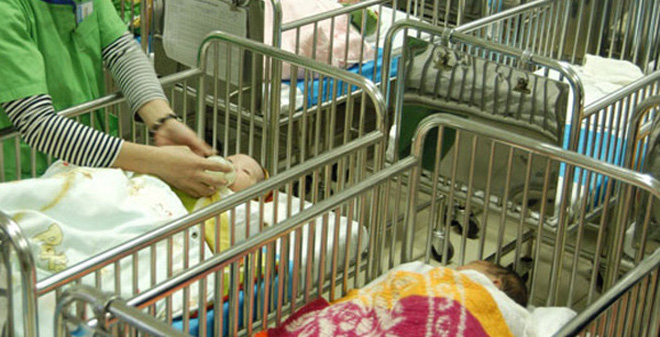 The incident occured at the Obstetrics Hospital of Thanh Hoa Province four years ago. (illustrative image).

Four years ago, both couples delivered a baby girl at the Obstetrics Hospital of Thanh Hoa province. At present, one family is in Thanh Hoa and one has settled in Da Nang City. They brought up the two kids and did not know about it until recently.
The family living in Da Nang discovered their daughter has very different characteristics from their parents, especially the face and skin tone so they had DNA tests done.
The results showed that the little girl was not their natural child.
The couple returned to the Thanh Hoa Obstetrics Hospital to check and found a couple in Thanh Hoa City who delivered a daughter the same day.
The hospital connected the two families to help them take their natural child back.
The hospital officials said the hospital was trying to fix the case by helping the kids to become familiar with their new parents and to "stabilize" the kids psychologically.
Early this year a similar case was unveiled in Hanoi. A family took the wrong baby from a hospital in Hanoi 42 years ago. They knew about the mistake but they kept the child. They searched for their natural baby for years but they could not. Before she died, the mother told the truth to her mistaken daughter, who was 42 years old. The woman tried to find her true parent but failed.
Linh Nhat