VietNamNet Bridge – A waste collector in the central province of Nghe An found a human leg in a plastic bag in a local landfill on July 11. The owner of the leg was found, and the leg was later buried.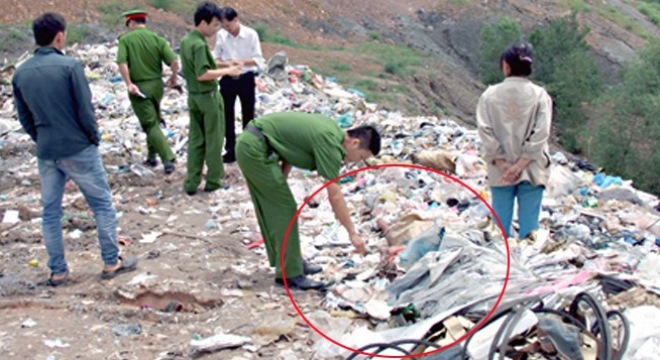 The landfill where the leg was found.

Ms. Huong was petrified with fear when she found the human leg, which had been amputated to the thigh and was disintegrating, wrapped in a piece of white cloth.
Huong screamed and called others to see. The case was reported to the local police and authorities.
At the scene, the police checked the leg and found that it had been cut off with a saw. They also found the name of a local hospital on the cloth.
On July 12, the police identified the owner of the leg – a man named Tran Dinh Cuong, from Tan Ky District, Nghe An Province.
According to Colonel Trinh Thanh Long, Deputy Chief of the Police Department of Do Luong district (Nghe An), Cuong was a victim in a traffic accident. He is being treated at Nghe An Hospital.
Due to the severe injury, doctors had to cut off his left leg. Cuong's family had sent the leg home on a coach. On the way, the leg accidentally fell from the coach. It eventually ended up in the landfill.
Cuong's family has taken the leg to their hometown to bury it.
Phu Cuong