VietNamNet Bridge – This chicken has four legs, with four toes per foot. The two extra legs appear just above the left thigh, below the anus.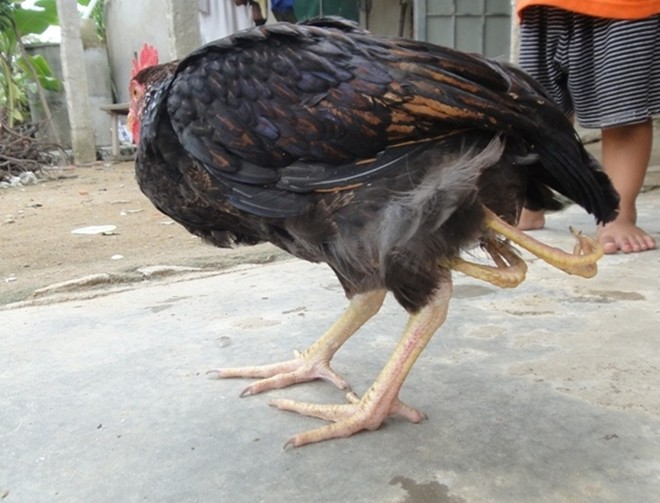 The chicken is raised by Mr. Tran Van Hoi, 31 years old, in the commune of An Loc, Loc Ha district, Ha Tinh province.
Hoi's wife, Mrs. Lu, said this chicken hatched from an egg laid by a mother chicken belonging to her family.
"At first, the chicken looked normal but over time, the two extra legs grew and our family discovered them. We have bred it for two months," Lu said.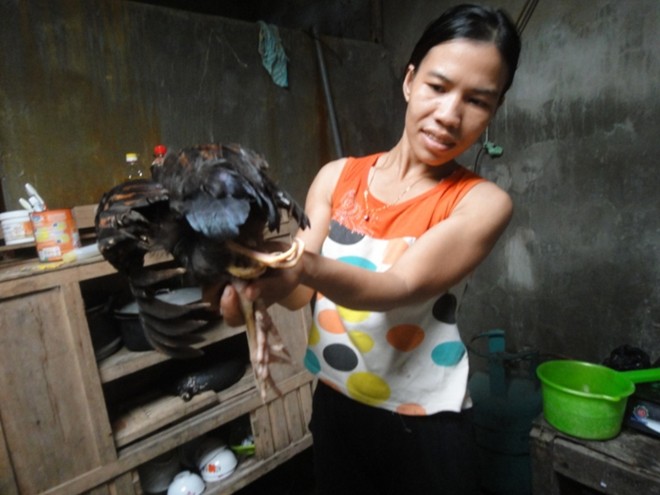 The chicken weighs less than 1 kg, and has black and pale yellow hair. Apparently it is difficult to distinguish whether it is a rooster or a hen because its body looks like a hen, but its head has a rooster cockscomb.
Many curious people have flocked to Hoi's house to see the special chicken.
Lu said some people offered high prices to buy the chicken, but her family did not sell it.
Thu Minh