VietNamNet Bridge – This small community in the southern province of Dong Nai has earned itself the moniker, "Twin village". Located on National Highway 1A, Hung Hiep Village makes itself home to 40 sets of twins, according to Mr. Tran Dinh Danh, the village chief. Furthermore, its parent commune, Hung Loc Commune, is home to an additional 30 twins.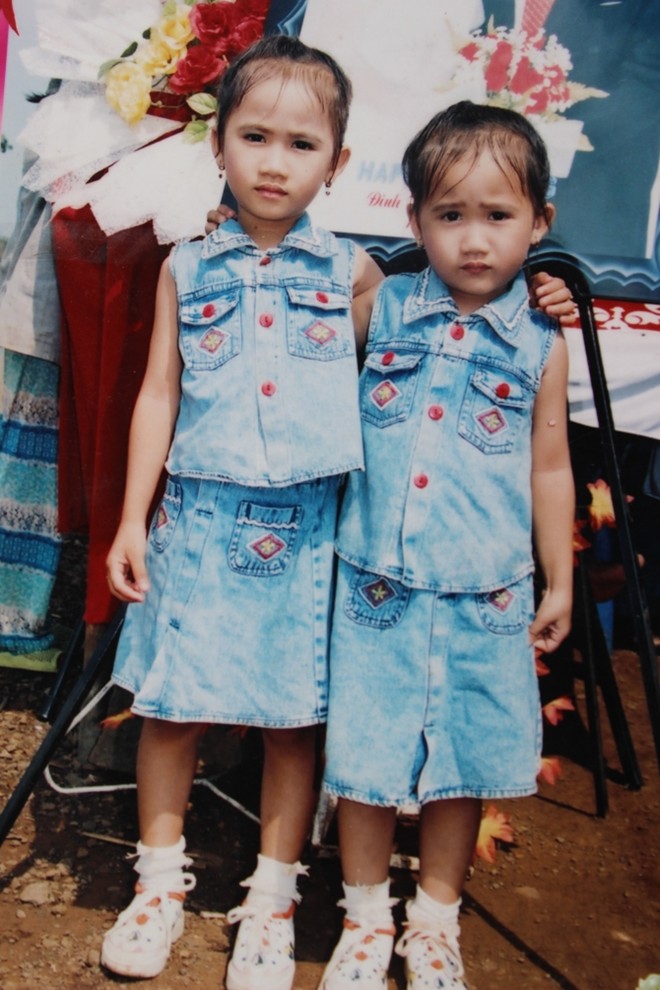 A set of twins in the village.

Rumor has it that the village can attribute its many multiple births to the water from its wells. The rumor has brought many infertile couples to the village, seeking the miracle H2O.
The village chief, Mr. Danh, says that in the 80s, local people mainly used water from rivers and ponds. From 1990 onwards, they have been using well water, and it's been since that time that the many twins and triplets were born.
Say Danh, "My family has boy twins who are 17 years old now. The eldest twins are 26 years old. Of the 70 twins of the commune, only nine to ten are twin girls."
Danh says that, at present, of 500 households in the village, totaling nearly 2,400 people, only 20 are using well water. The others have used tap water for a time.
Danh says water from wells in the village looks very clear, as does the tap water.
In 2002, the Tu Du Obstetrics Hospital in HCM City and the local authorities collected some well water samples for testing, but locals say that until now they still don't know whether their twins are the result of the water or not. However, infertile couples keep flocking to the village to ask for water.
Thu Linh