VietNamNet Bridge – Vietnamese leading economists believe that it would be unfeasible to try to escape from the influences from China – and the best thing to do now is to find the way to prosper based on the prosperity of China.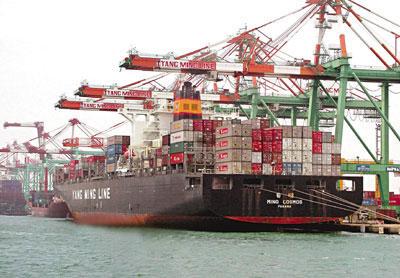 What should Vietnam do to prosper next to the giant like China
What to do to prosper together with China? - The story of ant and elephant
Vietnam dizzy with trade gap with China
What and how much to import from China?
If Vietnam copies China's model, it will not succeed
Vietnam should learn from China to develop: expert
Chinese technologies "bewitching" Vietnamese enterprises
The rise of China is challenge or opportunity? It could be both
Reliant on loans from China, Vietnam "swallowing bitter pill"
Chinese flock to Vietfish to collect seafood products
Vietnamese manufacturers contrive to compete with Chinese goods
Vietnamese litchis served as appetizing fruit for Chinese
Chinese traders buy unseasoned coconuts heavily
Expert warns farmers against falling into Chinese businessmen's trap
Chinese lease Vietnamese land to grow sweet potatoes
Enterprises sell electricity to China, Government purchases electricity from China
Is the blame on Chinese businessmen for food prices skyrocketing?
Vietnamese rushing to China to purchase wooden furniture
The age of Chinese low-cost fashion products is over
Chinese keep collecting materials, businesses keep complaining
Chinese merchants now collecting turtles, cassavas
Chinese businessmen join Vietnamese distribution chains
VietNamNet