VietNamNet Bridge – The Government has announced that it will reduce some financial subsidies for disadvantaged people and focus instead on implementing vocational training programmes as it looks to stimulate the role played by the poor in improving their own lives.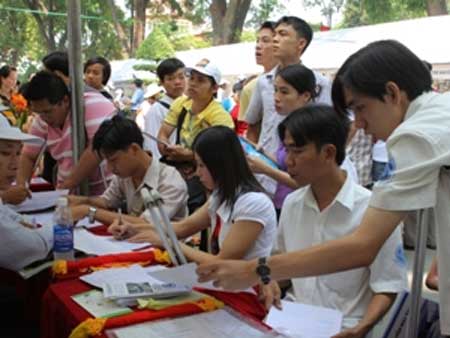 The direction was given during an online conference between the Central Steering Committee for Sustainable Poverty Reduction and representatives from all the 63 cities and provinces nationwide yesterday, April 22.
The conference was chaired by Deputy Prime Minister Vu Van Ninh, who urged for the introduction of a time limit for the recipients of subsidies to demonstrate that they are making concerted efforts to improve the quality of their life.
He said that if they failed to show their intention to work hard, their government support could be cut and given instead to other beneficiaries.
Participants at the conference pointed out many shortcomings in the implementation of sustainable poverty reduction programmes, including inefficient investment, a lack of policies creating sustainable income for the poor, and slow issuance of support for near-poor families and those who are just escaping poverty.
Ninh called on ministries to review current regulations to ensure that they are effective and fair. He also stressed the importance of vocational training and job creation for the poor and asked cities and provinces to include these types of poverty reduction programmes into their local socio-economic development plans.
The nation is striving to reduce the rate of poor households nationwide from 9.6 per cent to 7.6 per cent and the poor households in poor communes from 43.89 per cent to 38.89 per cent by the end of the year. By 2015, the figures are expected to fall below 5 per cent and 30 per cent, respectively.
Source: VNS