VietNamNet Bridge – At 11 on April 21, the destroyer with guided missiles of the U.S. Navy USS Chung-Hoon (DDG 93) and salvage ship USNS Salvor (T-ARS 52,) carrying 380 sailors, landed at the Tien Sa port in the central city of Da Nang.
The welcome ceremony of the two U.S. Navy vessels took place at the Tien Sa Port, Da Nang with the participation of leaders of the Ministry of Defense, the Navy Region 3 and officials of Da Nang city.
Rear Admiral, Commander Tom Carney of the logistics forces of the Western Pacific region, Colonel Paul Schilse of the maritime advisory unit, commanders of the USS Chung-Hoon and USNS Salvor and the U.S. Vice Consul Robert Ogburn represented the U.S. mission to participate in the exchange programs of the two countries' navies.
The USS Chung-Hoon (DDG-93) is equipped with the Aegis guided missiles, ground-to-air medium-range rockets (SM-2MR), vertical missile launcher (VLA), and Tomahawk missiles.
In five days, April 21-25, the two navies will exchange expertise in health, humanitarian assistance, disaster relief, diving training, rescue and underwater medicine, ship sightseeing, sports exchanges, and music performance of the U.S. Navy's 7th Fleet.
The USS Chung-Hoon (DDG-93) is a member of the Pacific Fleet, the Arleigh Burke class with control system equipped with sea-based Aegis guided missile. The vessel was launched in January 2002, with a tonnage of 9,200 tons and it has involved in medical rescue, maritime exercise, etc.
The USS Chung-Hoon was named after the commander of the most famous crew of destroyers of the U.S. Navy, Admiral Pai'ea Gordon Chung-Hoon, who was three-time commander of the Naval Campaign. Launched in September 2004, with four thrusters, USS Chung-Hoon is 155 m long, 18 m wide, more than 9,000 tons of load and having a speed of 30 nautical miles per hour.
On July 15, 2011, the USS Chung-Hoon, USS.Preble and USNS Safeguard ships of the U.S. Navy arrived at Da Nang's Tien Sa Port and had exchange activities with the Vietnam Navy on the occasion of the 16th anniversary of the US-Vietnam diplomatic ties.
Some photos of the U.S. warships at the Tien Sa Port: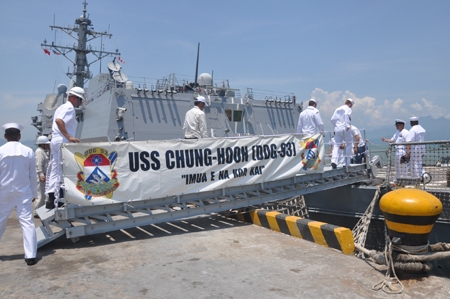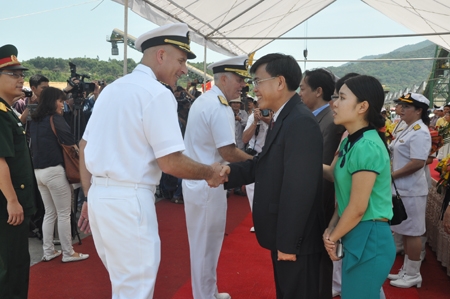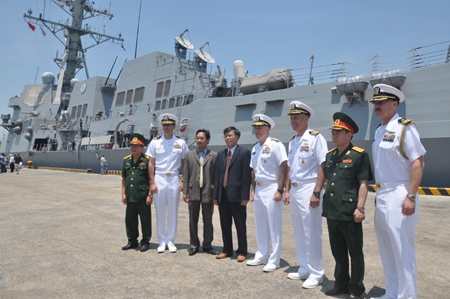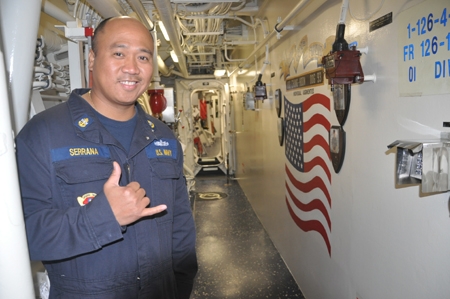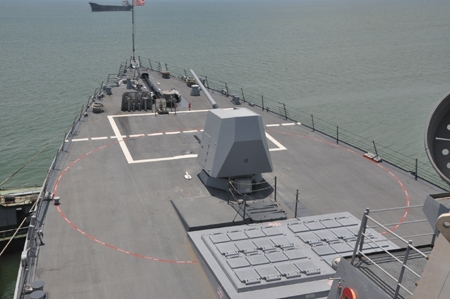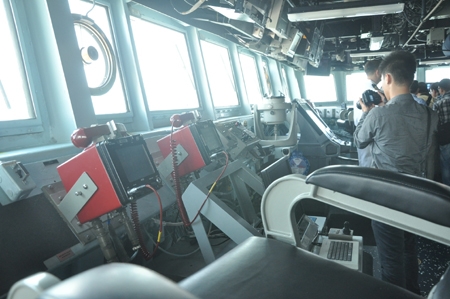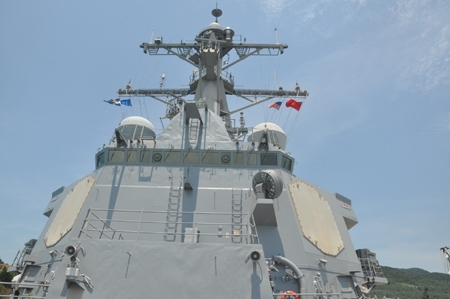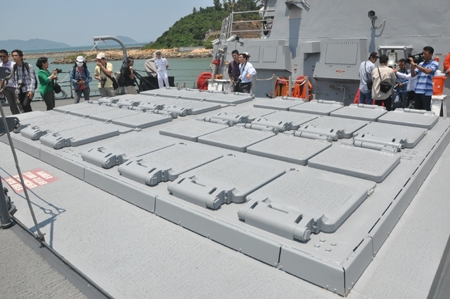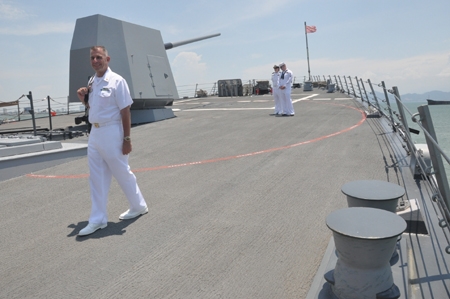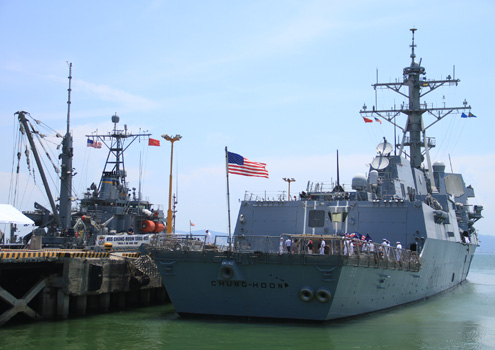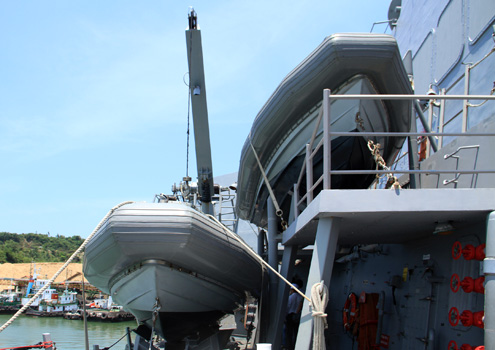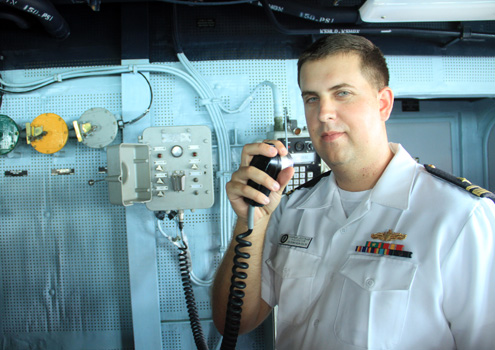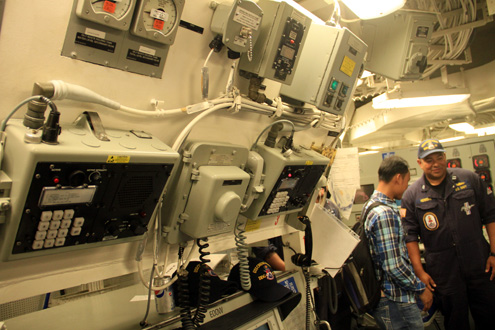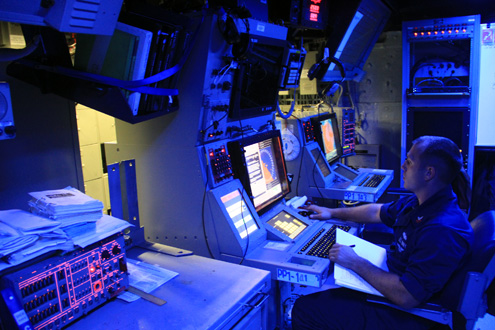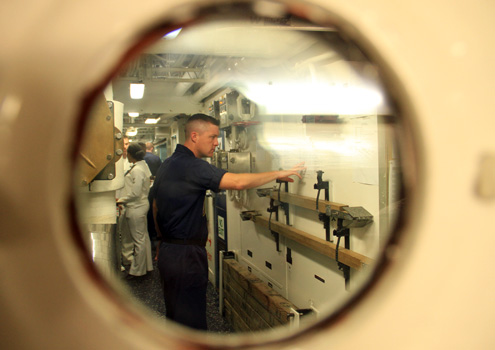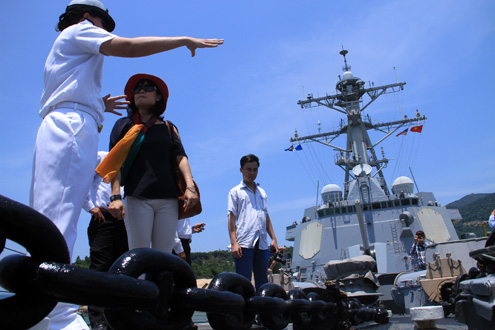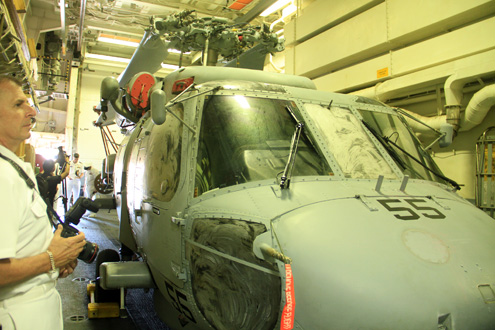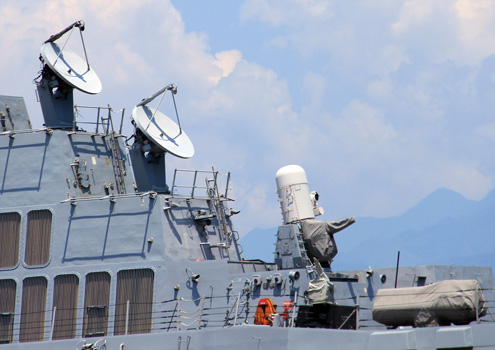 Vu Trung