VietNamNet Bridge – The National Assembly's (NA) 13th Legislature's fourth session was launched on October 22, 2012 looking for solutions to help firm unclog the economy. NA deputy chairman Nguyen Si Dung said not delaying the minimum pay hike would be one of most effective solutions in current context to fuel demand.

What will be the nuts and bolts of this fourth NA session?

As usual, hot on the agenda at this year-end session will be appraising socio-economic developments this year and delivering a plan for next year. At this session, the National Assembly will dedicate 12 days out of 26.5 official working days to delve into big socio-economic issues of the country.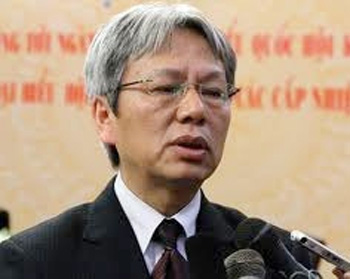 Based on reviewing the situation and seriously looking into causes, the NA will introduce solutions and tasks for 2013.
Constitutional and legislative issues are also an important part in this session. This year, the NA will comment on Constitution 1992 revised draft, while the NA will also pass nine laws and commend on six other laws.
In the previous session, the NA ratified a bailout package worth VND29 trillion ($1.4 billion) for corporate support. However, firms going bust kept constantly rising. Will the NA reconsider this bailout package or propose new ones?
Though it is not mentioned in the agenda, this issue will be hot on the tongues of NA deputies and the government will need to deliver right answers as businesses are facing mounting difficulties with many of them going bankrupt or ceasing operations.
Presenting further bailout packages, however, needs careful consideration as we encounter two big pressures - inflation may escalate again and firms continue to be in the woods.
In my personal forecast, the economy may only expand around 5 per cent this year on the back of very low aggregate demand at home and abroad. Hence, striving to fuel demand should be put at foremost importance when it comes to seeking effective remedies rather than stimulating credit growth. Credit expanding in the face of sinking demand could not help firms get out of difficulties.
Boosting demand from the community is crucial. Hence, delaying salary hike will not be a smart move in the current context hence only with increased salaries, will people be more willing for spending to bolster consumption.
Besides, promoting personal lending is also important.
What policy is urgently needed to rescue struggling firms now?
In my view, it is to soften enterprise income tax rates.
One of the new points in this NA section is to review ministers' promises. If the ministers were found to poorly handle their promises, what sanctions will we see?
In this session, the NA will consider and pass a Resolution relevant to the handling of a vote of confidence to people holding posts selected or approved by the National Assembly and People's Council. After relevant procedures and processes are in place, the NA will come up with handling a vote of confidence in 2013.
Those ministers underperformed on their promises and gained low confidence rates in two consecutive years will be subject to taking another vote of confidence before final decisions are made.
VietNamNet/VIR