Three Rafale B fighter jets, one A400M troop transporter, a C135 refuelling tanker and a A310 plane landed in Vietnam on Monday morning on a three-day French Air Force visit.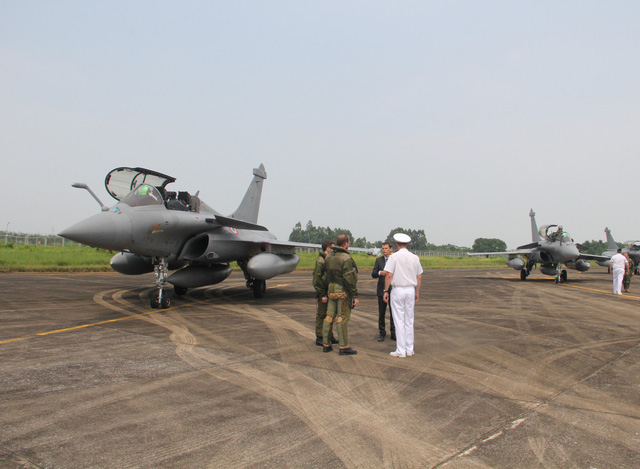 Six aircraft from French Air Force land in Vietnam on August 27
Speaking at a press meeting held on August 27 on the visit, French Deputy Ambassador to Vietnam, Olivier Sigaud said this was the first visit by the French Air Force in 60 years and showed the dynamic development in Franco-Vietnamese co-operation in many fields including defence.
"This event marked an important point as the two countries are celebrating 45 years of diplomatic relations and five years as strategic partners, the French official said.
"During an official visit to France by Vietnamese Communist Party Secretary General Nguyen Phu Trong under the invitation of President Emmanuel Macron in March, the two leaders expressed wishes to enhance bilateral defence ties. And the current visit was following that agreement, Sigaud noted.
The visit by the French Air Force will last until August 29, during their Mission Pegase in Asia.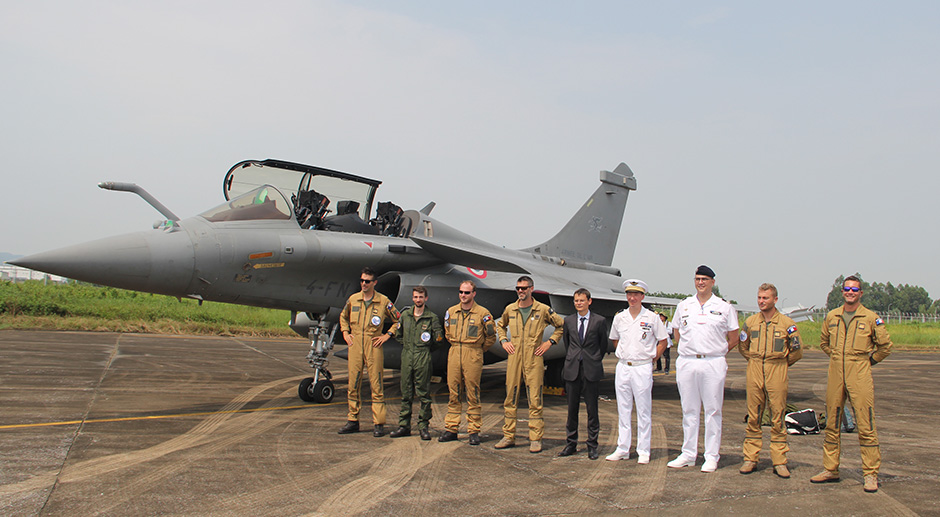 The crew at Noi Bai International Airport on August 27
Speaking at the press meeting, the head of the Mission Pegase, General Patrick Charaix said that about 100 personnel participated in the mission.
"The French Air Force had been involved in drills in Australia and will visit several Asian countries before heading back to the United Arab Emirates," General Patrick Charaix said.
Dtinews