HCM City's Party Committee's Standing Board yesterday proposed disciplining Tat Thanh Cang, Politburo member and deputy secretary of HCM City's Party Committee, for violations related to the transfer of Phuoc Kien residential area in the city's outlying district of Nha Be.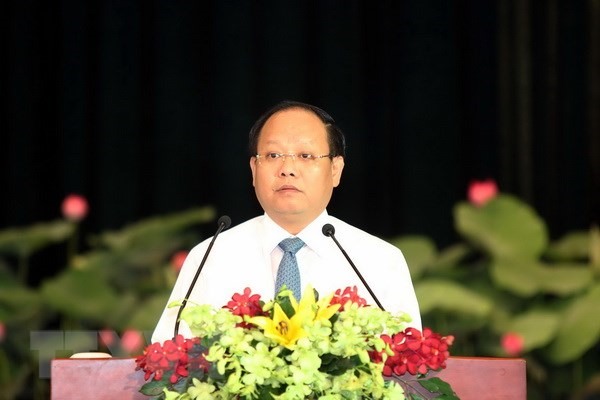 Tat Thanh Cang
Cang reportedly allowed Tan Thuan Investment and Construction Co. Ltd (a State-owned company), to sell a 33.1-ha land plot in the district to Quoc Cuong Gia Lai Company at a price much cheaper than market value.
Cang was found to have made unauthorised decisions and violated State regulations on the management of properties, investment of State enterprises and real estate business.
He did not follow regulations in addressing works of the municipal Party Committee.
The city's Party Committee's Standing Board assigned the committee's inspection board to report on the case to the Party Central Committee's Inspection Commission to decide discipline measures.
Tran Cong Thien, secretary of Tan Thuan Company's Party Committee and the company's general director, is responsible for the company's violations, the city's Party Committee's Standing Board said.
The board decided to dismiss Thien from all of his Party positions and proposed the municipal Party Committee's Standing Board remove his position as a member of the company's Member Council and general director. — VNS