A Government-led inspection working group found ministries have made poor progress in cutting red tape, despite being pressed by Prime Minister Nguyen Xuan Phuc.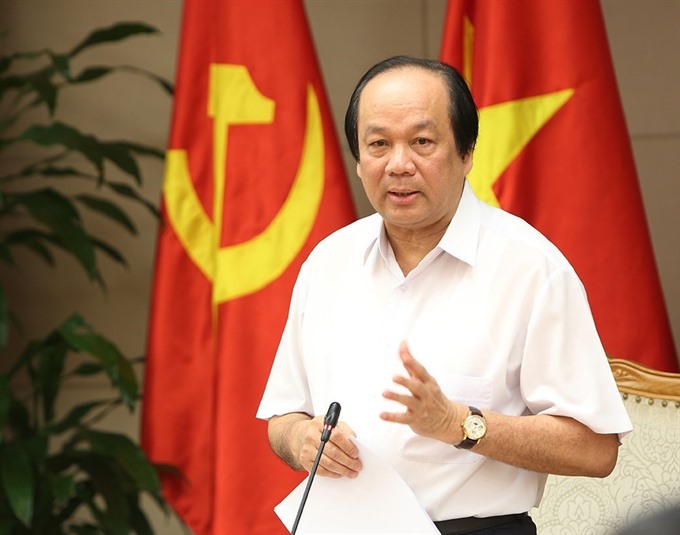 Mai Tien Dung, Chairman of Government Office, spoke at May 30 meeting reviewing administrative reforms efforts by ministries and State agencies. 
"[We found that] the Ministry of Information and Communications have axed some 11 business requirements in this decree, but created another 115 in a different decree," Chairman of Government Office Mai Tien Dung, head of the inspection group, said yesterday during a meeting with representatives from 17 ministries and State agencies on administrative reform.
According to Dung, in recent times, several ministries claimed publicly they had removed several business requirements, but in reality, only the finance ministry has made good on their word by slashing as many as 675 business requirements.
"Other ministries and sectors are actually still reviewing what could be removed, and have not implemented the reforms yet. And these claims do not reflect reality, and this tardiness goes against the orientation of a facilitating Government and is contrary to the Prime Minister's order," Dung said.
If this situation continues, "suspicion will take roots," and businesses, the public, even other ministries, could be led to thinking that any proclaimed achievements in administrative reforms might not be true, he said.
"Those ministries that have talked of plans to cut red tape, it must be clear when they will implement the changes. We cannot continue to lie to each other," he said.
The information ministry was also asked to quickly turn in a report on planned measures to cut red tape, as it remains the only ministry that has not conducted an internal review and submitted reform proposals to the Government.
Only nine ministries have achieved a red tape cut rate above 50 per cent (commerce, transport, education, labour, finance, justice, culture and tourism, construction and health).
The State Bank, despite scoring less than 50 per cent, was excused as "the business lines under the management of the State Bank are special, and administrative streamlining efforts must go in tandem with State management."
The deadline for all ministries to submit their decrees on adjusting their business requirements is October 31 this year. However, aside from the commerce ministry, only the construction ministry has arrived at the stage of collecting feedback from Government members on their draft decree, while most others are still 'studying.'
"As removing red tape would create room for growth and development," all ministries should have a serious commitment to administrative reforms and refrain from erecting `barriers against businesses, Chairman Dung said.
Reduce specialised inspections
Despite considerable progress on risk management, mutual recognition of inspection results and prevention of overlapping inspections, the working group's findings point to insufficient progress in cutting specialised inspections. Only three ministries – transport, environment and construction – have met the target of cutting 50 per cent of specialised inspections.
The report also stated that a common measure that ministries have been implementing was 'purely mechanical,' meaning that goods and products would be subsumed under a single category to shorten the list of goods and products to be inspected, and the ministries can boast of administrative reform.
In reality, the same number of goods and products would still have to go through the same steps of inspection or meet business requirements as before, with no changes to speak of.  — VNS