The local authorities of Quang Nam Province will choose Hoi An paper lanterns printed with APEC logo and Quang Nam's icon as souvenir gifts for 500 delegates at the APEC Finance Ministers' Meeting which will be held on October 19-21 in the province, said Vice Chairman of the provincial People's Committee Le Van Thanh.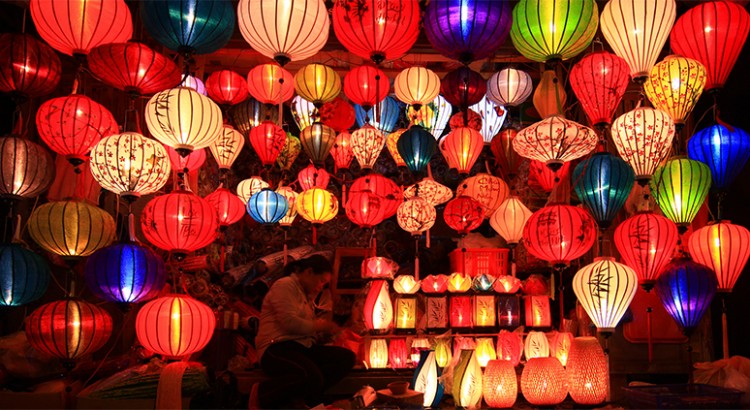 A lantern shop in the ancient town of Hoi An
Additionally, 30 gold-plated paintings of Chua Cau (Bridge Pagoda), an invaluable property and the symbol of Hoi An ancient town, will be presented to ministers and heads of delegations of APEC economies at the meeting.
The province's government is ready for the forum "Voice of the Future" (VOF) that will take place on November 5-11 in Da Nang Univeristy, Hoi An ancient town, and Phu Ninh District with the participation of about 160 students of APEC economies; and planned tours to Hoi An ancient quarter, My Son Sanctuary, Hoi An silk village for representatives, APEC leaders' wives and husbands, and foreign reporters during the meeting.
Meanwhile the Asia Pacific Inter-Club Golf Tournament and a gala dinner will be organized on November 4 and 8 respectively at Montgomerie Links Golf Course, drawing together developers, golf course owners and operators, club general managers from Asia Pacific member economies.
The province has also prepared for the accommodation of guests in Palm Garden Beach Resort & Spa Hoi An, Sunrise Premium Resort Hoi An and Tropical Beach Hoi An Resort; as well as trying to bring attractive experiences of Quang Nam land, culture, history and people to visitors on the occasion of Asia-Pacific Economic Cooperation (APEC) summit.
SGGP