US President Donald Trump will travel to Hanoi for an official visit after participating in the Asia-Pacific Economic Cooperation (APEC) Economic Leaders' Meeting in Danang next month, according to a statement from the White House.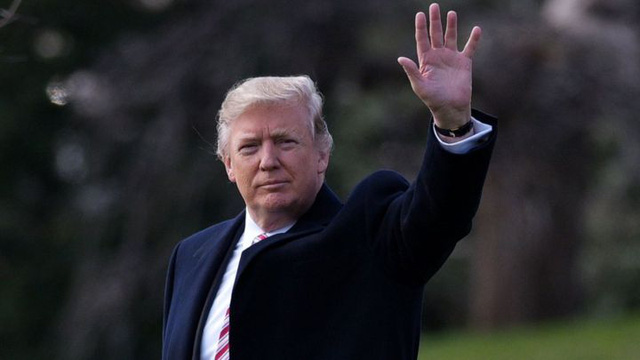 President Donald Trump. Photo by Reuters.
The statement from the US Press Secretary on President Trump's upcoming travel to Asia released on October 16 said that Trump will travel to Danang on November 10 to participate in the APEC Economic Leaders' Meeting and deliver a speech at the APEC CEO Summit. 
"In the speech, the president will present the United States' vision for a free and open Indo-Pacific region and underscore the important role the region plays in advancing America's economic prosperity, the statement said. 
On November 11, Trump will travel to Hanoi for an official visit and bilateral engagements with President Tran Dai Quang and other senior Vietnamese leaders.
The White House's statement said that President Trump will commence his visit to Asia beginning with Japan on November 5. 
He will also visit the Republic of Korea on November 7, and China on November 8.
After two days in Vietnam on November 10 and 11, President Trump will arrive in Manila, Philippines, on November 12 to participate in the Special Gala Celebration Dinner for the 50th Anniversary of the Association of Southeast Asian Nations (ASEAN). 
On November 13, the President will celebrate the 40th anniversary of U.S.-ASEAN relations at the U.S.-ASEAN Summit and participate in bilateral meetings with President Rodrigo Duterte of the Philippines and other leaders.
dtinews