The Government has urged ministries, agencies and localities to take drastic actions to complete targets and tasks for 2017.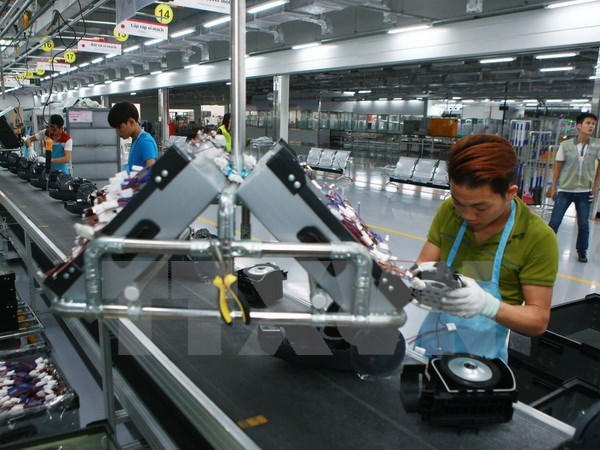 The Government has urged ministries, agencies and localities to take drastic actions to complete targets and tasks for 2017
In a recently issued resolution, the Government said the national economy in January-September grew by 6.41 percent year-on-year. In the third quarter of this year, growth hit 7.46 percent. 
Better growth quality and economic competitiveness, macroeconomic stability, curbed inflation, lower interest rates and higher foreign reserves have created a healthy economic picture during the past nine months, the resolution said. 
However, it said, there remain challenges to socio-economic development such as poor performance of the industrial and construction sectors, an increasing number of businesses ceasing operations, and red tape in administrative procedures, plus diseases and natural disasters. 
Against this backdrop, the Government has asked the State Bank of Vietnam to flexibly manage monetary policy, which should be closely combined with fiscal policy and other macro policies to curb inflation, stabilise the economy and support growth. 
The bank has also been tasked with lowering interest rates, giving loans to priority sectors, facilitating loan access of small-and medium-sized enterprises, restructuring weak banks and implementing a project restructuring credit institutions in tandem with addressing bad debts. 
The Ministry of Industry and Trade was requested to spur exports, intensify trade promotion, expand markets, guide enterprises how to make the best use of free trade agreements and streamline administrative procedures in exports. 
The ministry should team up with the Ministry of Agriculture and Rural Development (MARD), and the Ministry of Foreign Affairs to deal with trade barriers in foreign markets, the Government said, stressing the need to tighten market management, particularly during the year end and Lunar New Year holidays. 
The Government urged the MARD to ensure growth in rural areas at 3.05 percent and told the Ministry of Health to fight dengue fever and hand-foot-mouth disease, increase IT use in health check-up and treatment, and monitor medicine distribution. 
Ministers and heads of ministry-level agencies were requested to make thorough preparations for the upcoming fourth meeting of the 14th National Assembly. 
The Government also agreed with the Ministry of Education and Training to delay the implementation of a new curriculum and textbook programme for education. 
The programme will be carried out at primary level from the 2019-2020 academic year, secondary schools from the 2020-2021 school year and high schools from the 2021-2022 school year.
VNA