Many policies concerning maritime, taxation, investment, insurance and Pangasius fish farming have taken effect from July.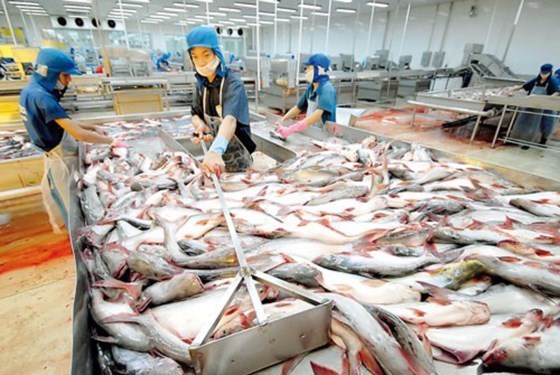 New regulations on Pangasius fish farming, processing and exports take effect from July 1, 2017
Ocean liners must fly Vietnam's flag
The Maritime Law 2015 approved by the National Assembly at the end of the same year and effective from July 1, 2017 stipulates that seagoing vessels from Vietnam and other countries must fly the flag of Vietnam while operating at the country's seaports.
Foreign military ships and submarines arriving at Vietnamese territorial waters to reach seaports must float and put out the flag of Vietnam at the position equal to ships' national flags.
New percentage of insurance agencies
July 1 effective Circular 50 of the Ministry of Finance detailing Insurance Business Law 2000, revised in 2010, stipulates that maximum percentage bases on the premium collected from each insurance contract.
The highest rate for some popular insurance services such as property insurance and damage insurance is 5 percent. The rate on package insurance is the total percentage of each insurance service in the package. Maximum percentage on group life insurance contracts accounts for 50 percent of the rate on single premium life of the same kind.
Stored export import goods
The Government's Decree 169, effective from July 1, permits transporters to auction stored export import goods which recipients do not come to receive or refuse to receive. The transporters must do relevant customs procedures before auction.
Debt trading conditions
The Ministry of Finance's Decree 69 on debt trading conditions, taking effect from July 3, requires debt trading companies to have internal management regulations on debt trading organization and operation. The regulations must be issued by authorized level at enterprises.
Chartered capital or investment capital on the accounting balance sheet must be equal to or higher than minimum capital stipulated at the decree. Enterprise managers must have bachelor's degree or higher in economics, business management, law or the expertise of their enterprises.
Pangasius fish farming
According to the Government's Decree 55 on Pangasius fish farming, processing and export effective from July 1, first time farming registration documents comprise an application for farming pond code granting and a copy of pond position outline.
Reregistration documents include an application for re-granting of pond code, the origin of the first time granted code certificate and a copy of pond position outline.
Pond code certificates granted under Decree 36/2014 will still be valid.
SGGP