The Vietnam Anti-Corruption Initiative Programme (VACI) has generated positive effects after six years of implementation, a conference heard.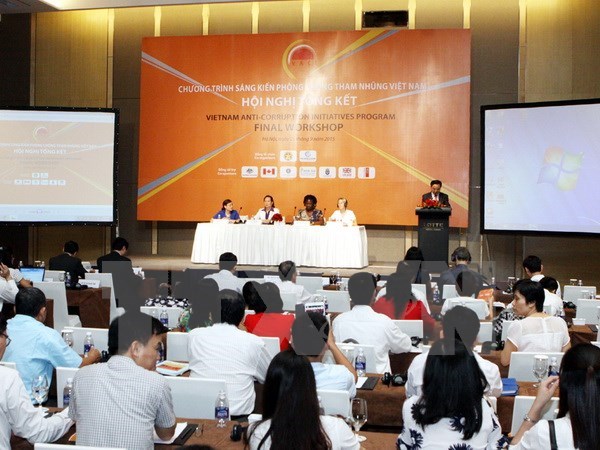 Final workshop of Vietnam Anti-Corruption Initiative Programme in Hanoi 



The Government Inspectorate of Vietnam (GIV) and the World Bank organised the conference in Hanoi on September 25 to assess achieved results, draw lessons and evaluate the impact of the programme towards the fight against corruption in Vietnam. 
According to a report from the GIV, many projects in the programme successfully completed set goals in the past six years. Some even expanded their scope to match the realities of each locality. 
According to Deputy Inspector General Le Thi Thuy, the programme is the result of long-term cooperation between the GIV, WB, the UK Department for International Development and other development partners. 
From 2009 to 2015, the GIV and WB organised Vietnam Innovation Day, themed "Raising responsibility and transparency, reducing corruption" in 2009, followed by VACI 2011, VACI 2013 and VACI 2014 programmes. 
Victoria Kwakwa, the World Bank's Country Director in Vietnam, said corruption posed major risks to Vietnam's achievements, making fighting corruption the joint task of all people, not just the Government. 
The programme helped raise awareness of the community on anti-corruption efforts and encouraged the participation of residents and enterprises, especially the youth, she said. 
Phi Ngoc Tuyen, Deputy Director of the Anti-corruption Bureau – an affiliate of the GIV, said although the scope of the programme had yet to meet the expectations of society, the VACI programme was considered a new approach in the battle against corruption. 
Nguyen Van Thang, VACI Advisor, said the programme proved that it is possible to engage the community creatively, decisively contributing to successes in the fight against corruption.
VNA