General Emmanuel Bautista, Chief of Staff of the Armed Forces of the Philippines and his wife are paying an official visit to Vietnam from June 23-26 at the invitation of Senior Lieutenant General Deputy Defence Minister Do Ba Ty.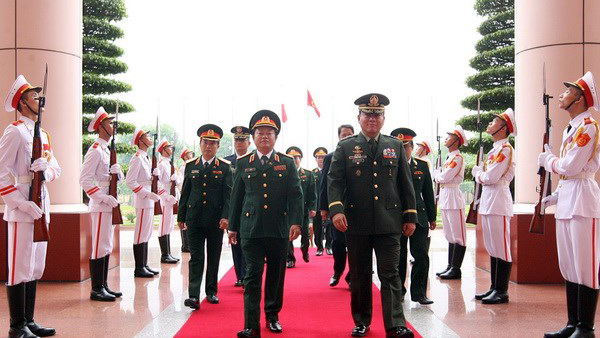 At a meeting with the Filipino military delegation in Hanoi on June 24, Lieu.Gen.Do Ba Ty, Chief of the General Staff of the Vietnam People's Army expressed his conviction that the visit will contribute to strengthening the friendly relations between the two armies and the two peoples.
The two senior military officials said that the two armies have yet to tap potential for bilateral cooperation despite positive developments in bilateral defence cooperation.
They suggested the two armies should promote stronger cooperation in delegation exchange at all levels, personnel training, naval ship visits, search and rescue at sea; solve the problem of fishermen violating the law while fishing in bordering waters and exchange views on matters of mutual concern.
In addition, Vietnam wants the Philippines to cooperate and share their experience in participating in UN peacekeeping mission.
The same day, General Emmanuel Bautista also paid a courtesy visit to General Defence Minister Phung Quang Thanh.
VOV/VNN