VietNamNet Bridge - Colonel Ngo Ngoc Thu, Deputy Commander of the Vietnam Marine Police Agency, announced that China has introduced fighter planes in its effort to protect the oil rig that it is illegally building in Vietnam's waters, violating the sovereignty of Vietnam's sea and airspace.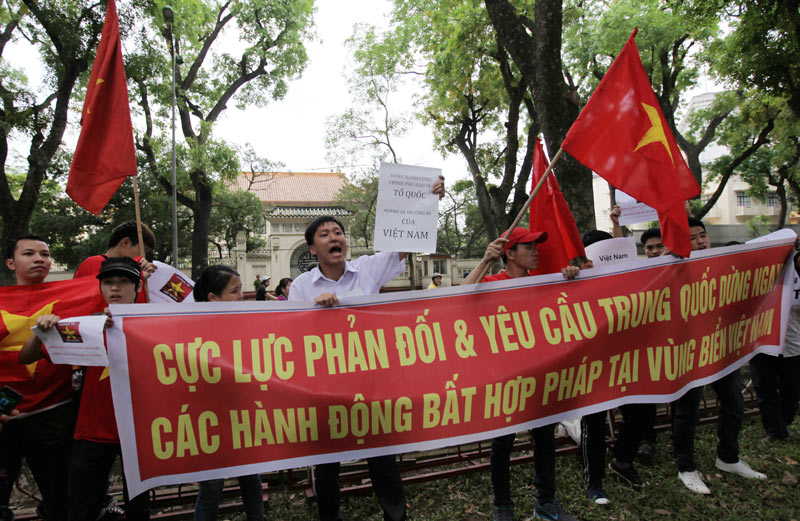 Vietnamese people protest China's illegal acts in front of the Chinese Embassy in Hanoi.

On Sunday and Monday mornings, the agency found two groups of Chinese military aircraft flying over the ships of Vietnam's Marine Police and fishery control forces, at the height of 800m - 1000m.
On May 10, China created a protection zone around the oil rig, with a radius of about 7 nautical miles, formed by dozens of ships. These ships prevented Vietnamese ships from heading towards the illegal oil rig.
So far China has maintained three military ships, including support ships and missile patrol boats, to block the vessels of the Vietnam Marine Police Agency.
Thu also said that, on Monday, the agency sent its largest patrol ship, CSB 8001, to the area where China is building its illegal oil rig.
PV