VietNamNet Bridge - Water from the upper reaches of the Mekong River is flowing downstream and inundating watershed fields in the southwestern provinces of Vietnam. This is the time people start a harvest season of specialties like snakes, turtles, birds...
Floods in Mekong Delta prove lucrative for locals
Mekong Delta flood season to strike earlier than usual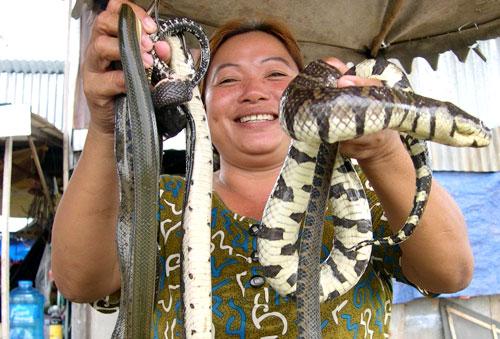 In the flood season, many species of wildlife lose their refuge so they are easily hunted by people. A trader holds all kinds of snakes.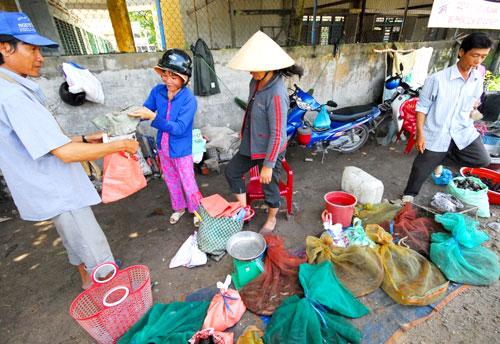 People catch snakes and turtles to sell to traders at the border markets such as Tinh Bien, Khanh Binh in An Giang province, Dinh Ba in Dong Thap province and Xa Xia in Kien Giang province.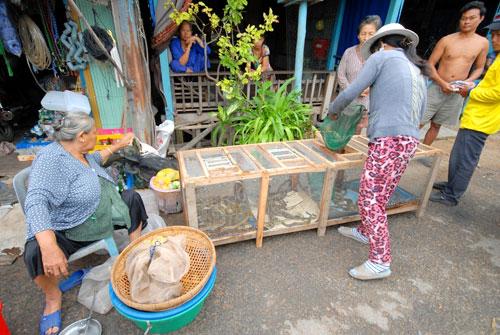 Ms. Le Thi Nam, a trader in Khanh Binh Market (An Giang) said every day she buys 50-80 kg of snakes and turtles and then sells to traders in Ho Chi Minh City and restaurants in the Mekong Delta.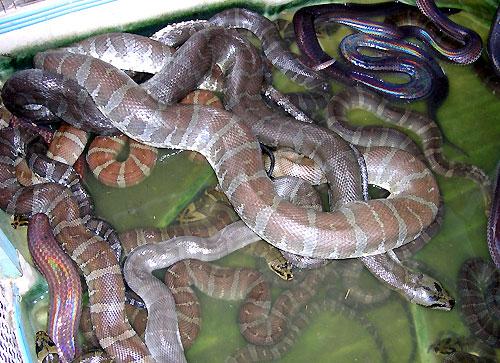 This species of snake is priced at VND360,000 ($17) per kilo.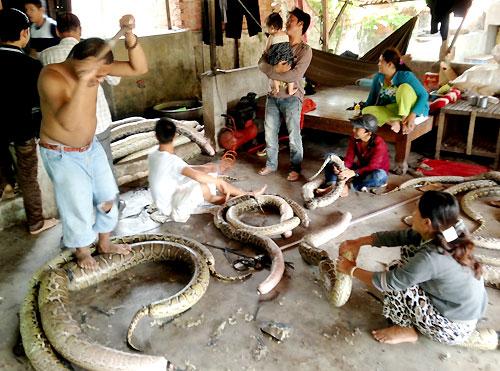 A lot of pythons are caught in the season. A python processing enterprise in An Phu district - An Giang province.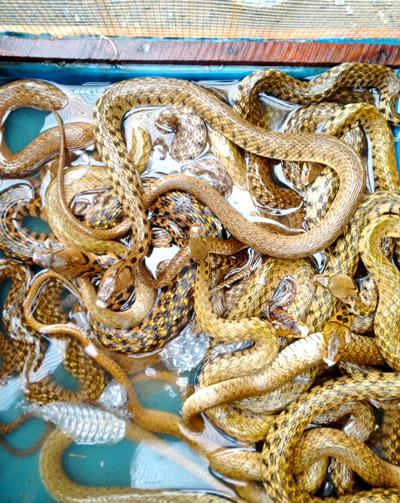 Water snakes are priced at VND100,000 - VND120,000 ($5-6) per kilo.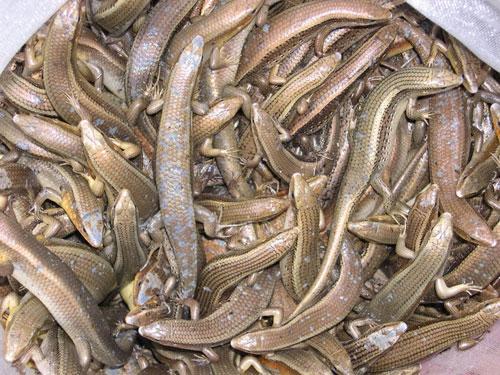 Lizards are priced from VND45,000 to VND90,000 ($2.2-4.2) per kilo.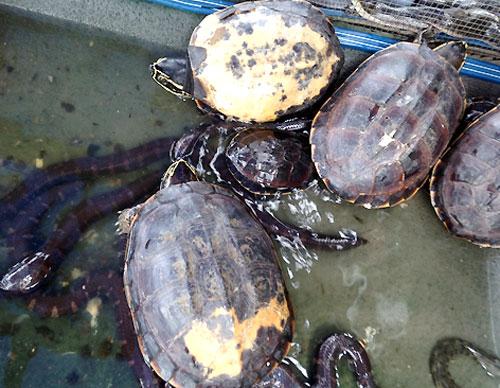 Turtles are sold for VND350,000-VND450,000 ($17-23) per kilo.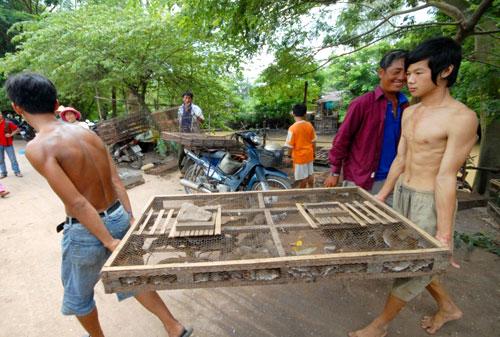 A cage full of rats being transported to a slaughter house.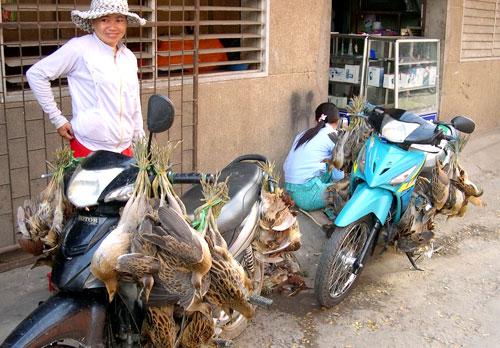 In addition to snakes, pythons and turtles, birds are also caught in the flooding season. However, this way of catching wildlife can lead to extinction and loss of ecological balance in nature. The local authorities should take measures to control people's acts in order to protect the nature in a sustainable way.
VNE