VietNamNet Bridge – Prime Minister Nguyen Tan Dung has approved a plan to manage greenhouse gas emissions and establish a carbon trading scheme.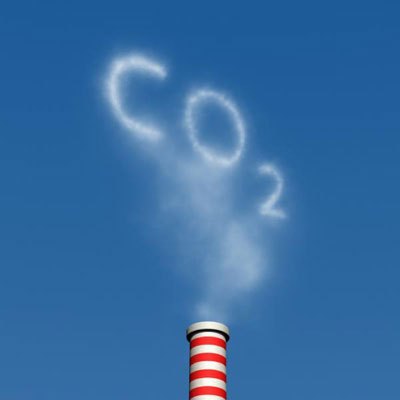 llustrative image. (Photo: Internet)
The carbon reduction plan is included in Viet Nam's commitment to implement the United Nations Framework
Convention on Climate Change and other international conventions on environmental protection adopted by Viet Nam.
The plan is also part of work on developing a low-carbon economy for green and sustainable development.
The scheme, which will be in line with regulations under the Kyoto Protocol, will control emission of six types of greenhouse gasses, including carbon dioxide (CO2), Methane (CH4), Nitrous oxide (N2O), Hydrofluorocarbons (HFCs), Perfuorocarbons (PFCs) and Sulfur hexafluoride (SF6).
The plan set a target to reduce greenhouse gas emission in the energy and transport sectors by 8 per cent from levels in 2005, along with a 20 per cent reduction in the agriculture sector.
Under the scheme the country will apply methods to absorb methane from landfill sites and through industrial waste water processing to reduce methane emissions by 5 per cent.
Growing new forests and revitalising natural forests are also measures to be applied to promote capacity to absorb the emissions.
Under the scheme, a domestic market for trade of carbon credits will be formed so that Viet Nam can join the international carbon market.
In addition, a national system to control greenhouse gasses is to be set up with the participation of relevant ministries and branches.
A finance mechanism and legal documents on managing greenhouse gas emissions will also be completed in accordance with the Intergovernmental Panel on Climate Change.
VietNamNet/VNS