Several build-operate-transfer power projects will not be subject to the strict rule over the required land for waste storage, designed to hold a maximum capacity of two years' worth of production waste.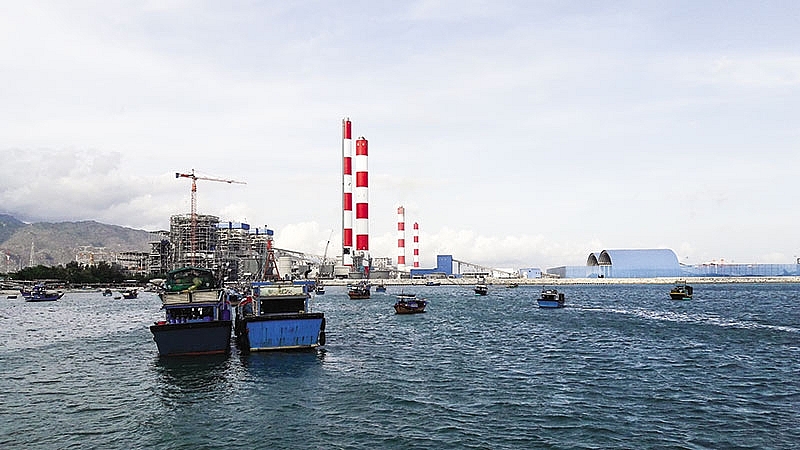 Previously, plant operators had raised concerns that a lack of waste-storage space would mean a cease in production
Phan Ngoc Cam Thanh, deputy director of the $1.75 billion Vinh Tan 1 thermal power plant, told VIR, "In accordance with the provisions of the signed build-operate-transfer (BOT) contract, we have also proposed that the competent state authorities continue to apply the provisions of the BOT in the contract to ensure that the project operates smoothly."
According to the Ministry of Industry and Trade (MoIT) the government has affirmed that the under-construction Hai Duong and Vinh Tan 1 BOT projects both adhered to the regulations on dumping site at the time of signing of their BOT contracts.
For those BOT power projects that have had their feasibility study reports approved, contracts are being negotiated which will maintain the same land area as stated in the feasibility report. These include Nam Dinh I, Nghi Son II, Van Phong I, Vung Ang II, Vinh Tan III, and Song Hau II.
Under the prime minister's Decision No.452/QD-TTg issued in April 2017 on treating and recycling coal combustion residuals (CCR) for use in the production of building materials, by 2020, thermal power plants will be allocated land to store CCR. The land area will be commensurate with the maximum capacity of two years' worth of production based on the projects' scale and capacity.
The move comes following concerns raised from thermal power plant operators about the risk of having to stop production if they do not have land to store their coal ash and gypsum discharge, as well as the lack of criteria and standards for coal ash.
However, the government asked MoIT to study the cases and guide the implementation of measures so as to gradually reduce the area of ​​slag flats of the thermal power plant projects according to the government's Document No.523 released late last month. However, there is no specific time frame for this requirement.
"It is good news for investors. All of us are now waiting on the Ministry of Construction to release criteria and standards for coal ash later this year. On the other hand, we have to work out a project to treat and consume ash and make our own plans for this," said a representative of a project that is under a BOT contract with MoIT.
Meanwhile, Nguyen Tien Thanh, director of Mong Duong Thermal Company, which operates the 1,000MW Mong Duong I thermal power plant – confirmed that the company would not let the plant shut down simply due to not having found a solution for coal ash treatment.
Mong Duong Thermal Company has actively contacted several cement factories and businesses wishing to use ash to make cement or unbaked bricks. By the end of 2017, the entire bottom kiln slag had been consumed, only the remaining fly ash remained unsold.
To a similar tune, Haiphong Thermal Power Company has been able to sell a majority of its production residues to companies producing cement and non-fired bricks.
This is why its dumping ground with a capacity to hold nine million tonnes of waste is never overloaded, said Nguyen Thuong Quang, the company's director. He added that although the selling price of waste is not high, the key issue of waste overload is taken off their hands.
The government has launched a programme on developing unburned building materials. At least 25 per cent of unburned materials were supposed to be used to replace burned materials by 2015. However; a survey by the Building Material Institute showed that the figure was only 18 per cent in 2015.
There are now 21 operational coal-fired power plants across Vietnam. By 2018, these facilities will release some 61 million tonnes of coal waste per year if no effective treatment methods are put in place. According to forecasts, this figure will rise to 109 million tonnes by 2020 and 422 million tonnes by 2030.
VIR