Authorities in southern Binh Duong Province have discovered that a company had been illegally dumping untreated industrial waste in the Tan Uyen Commune.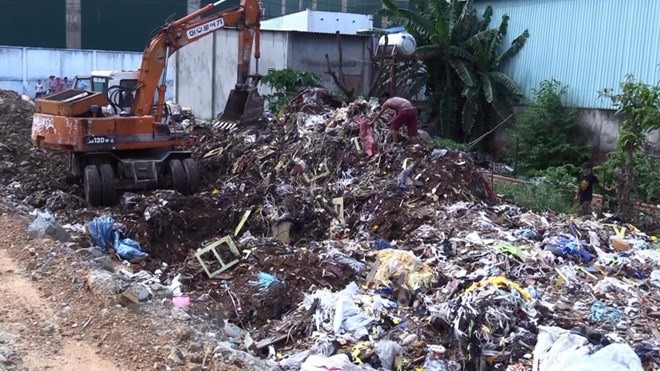 Untreated waste at the dump site in Tan Uyen Commune. 
The province's Environmental Police on Wednesday caught a truck in the act of transporting industrial waste into the commune for dumping.
The dumping site covers an area of 600sq.m and contains dozens of tonnes of industrial waste that came from a waste material collection facility in the province, the police said.
The owner of the facility, Nguyen Thi Lien, told the police that her workers classified waste materials after buying them. Those that cannot be reused or recycled were transported to the site for dumping.
The site currently has around 80 tonnes of solid industrial waste, including nylon and fabric, among others, according to the police.  
Lien was required to clear the dump site.
The case is under further investigation. — VNS