VietNamNet Bridge – Vietnam can meet its future energy demand while still complying with the Paris Agreement if 30GW of coal power, equivalent to 25 coal-fired power plants, is replaced by renewable energy sources.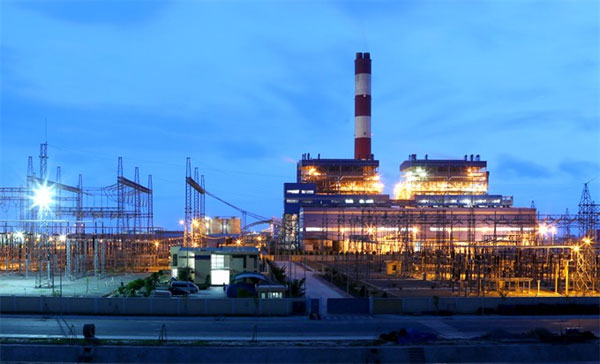 The Vinh Tan Thermal Power Plant in Binh Thuan Province has been a cause of concern over environmental pollution. — VNA/VNS Photo Ngoc Ha
The suggestion was the conclusion of a research project titled "Analysis of future generation capacity scenarios for Vietnam" released under the framework of the workshop "Energy development in the link with environmental protection for sustainable development in Vietnam."
The event was co-hosted by the Green Innovation and Development Centre (GreenID) and the Viet Nam Union of Science and Technology Associations (VUSTA) on June 5.
The research presents five scenarios, studying how the country can reach its increasing energy demand, while considering external costs of energy production such as air pollution and carbon emissions.   
By following the recommended blueprint, Vietnam can embrace its national energy security and reduce its dependence on imported fuel.
Moreover, it promises to help the country avoid building 25 new coal-fired power plants and ease the financial burden of US$60 billion invested into those constructions.
Vietnam is expected to cut nearly 120 million tonnes of CO2 emissions, preventing 7,600 premature deaths annually due to air and water pollution and saving some $7 billion a year on coal imports.
Speaking at the event, Nghiem Vu Khai, vice president of VUSTA, stressed upon the significance of the green energy blueprint.
"As Vietnam is named among the countries most severely affected by climate change, it is of great importance that we switch to green energy, especially knowing that the country shows great potential in developing renewable energy, especial solar and wind," he said.
Rainer Brohm, a renewable energy consultant, said at the workshop that if external costs by air pollution and carbon emissions are taken into account, renewable energy can easily compete with coal-fired energy.
Even when these factors are not considered, solar and wind energy will also present their superiority over fossil energy by 2020 and 2025 respectively, he said.
"The decisions we make next year on our energy system will not only have short-term impacts but will also affect the next generations," said Nguy Thi Khanh, GreenID director.
"Therefore, we are asking the Government to unleash Vietnam's potential in clean energy, while at the same time create jobs, attract investment and ensure the safe and healthy lives for all citizens," she added.
Source: VNS