Prime Minister Nguyen Xuan Phuc has ratified the Paris Agreement of the United Nations Framework on Climate Change. The agreement went into force globally yesterday.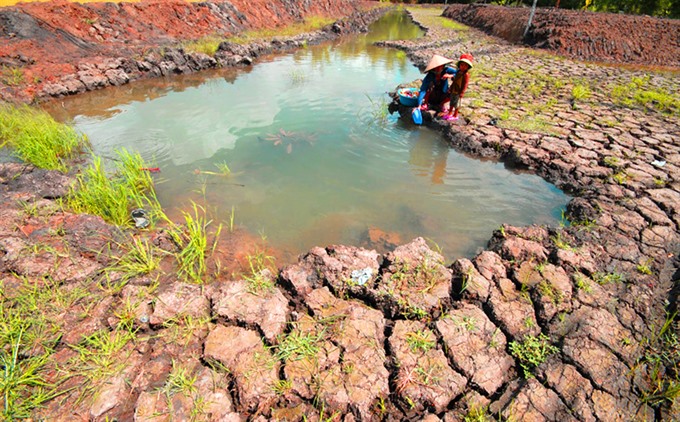 Phúc signed Resolution No 93/NQ-CP on October 31, on behalf of the Government of Việt Nam to ratify the agreement.
The Ministry of Natural Resources and Environment said yesterday that the Instrument of Approval was submitted to the United Nations Secretary-General early Thursday.
Having ratified the Paris Agreement and the Action Plan to implement it, Việt Nam was making efforts to join the international community in dealing with climate change, the most serious challenge to our planet, the ministry said.
The Paris Agreement, adopted at the 21st session of the Conference of Parties to the United Nations Framework Convention on Climate Change, is the first legally binding document for all Parties to address climate change. This is reflected in the intended nationally determined contributions (INDCs) of Parties.
The agreement, signed by about 180 Parties at the United Nations Headquarters in April 2016, has been ratified by 95 Parties so far, including Vietnam.
The adoption of the Paris Agreement has opened up a new era of development on the globe, characterised by low carbon development, environmentally-friendly production and consumption models, reduced reliance on fossil fuels, and promotion of renewable energy.
To achieve Vietnam's committments to the agreement, the environment ministry has actively been co-operating with relevant ministries and development partners to develop the Action Plan through 2030.
The plan outlines systematic tasks and solutions to adapt to climate change, mitigate greenhouse gases, mobilise resources, create transparency of responses and supports, and strengthen state management of climate change.
Vietnam plans to reduce 8 per cent of its greenhouse gas pollution by 2030, and is aiming at 25 per cent reduction with adequate support from the international community.
It is estimated that Vietnam is in need of US$30 billion to pay for climate change adaptation and mitigation activities through 2020. 
VNS