The environment ministry has objected to a hydropower project that would go up in Yok Don National Park in Daklak Province due to environmental concerns.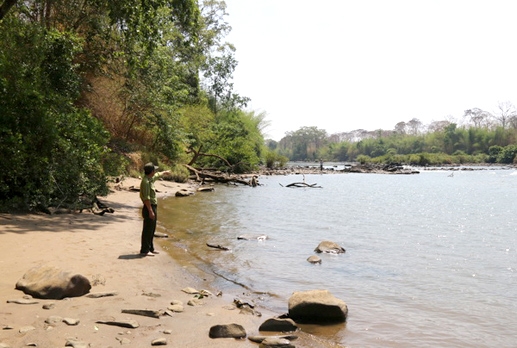 Earlier, the Ministry of Agriculture and Rural Development took the same stance against the Drang Phok hydropower project in the Central Highlands.
In a document sent to the Prime Minister, Minister of Natural Resources and Environment Tran Hong Ha said the planned hydropower project would cover around 300 hectares and thus leave negative impact on the environment.
Having looked at the project's environmental impact assessment, the environment ministry found the project of New Technology Application and Construction Investment Corporation would need 308.7 hectares of land, including 295.4 hectares in Yok Don (63 hectares in the strictly protected zone) and 28.88 hectares of special-use forest.
Besides possible negative impacts on the environment and conservation of flora and fauna, the building of a dam in the Srepok River and interference in the water flow would badly affect the aquatic ecosystem.
There are currently a dozen operational hydropower plants along the Srepok River. The environment ministry is also worried that the project whose planned location near the Vietnam-Cambodia border (around eight kilometers away) may affect national security and defense.
The government of Daklak Province earlier said the project would not be executed due to its possible bad impact on the national park, forest and ecosystem.
The 26-MW Drang Phok hydropower project is estimated to cost VND850 billion (around US$38 million) and lie on the final hydropower ladder of the Srepok River before it enters Cambodia.
SGT