VietNamNet Bridge - Vietnamese have to breathe the polluted air caused not only by domestic thermal power plants, but also from plants in the southern part of China.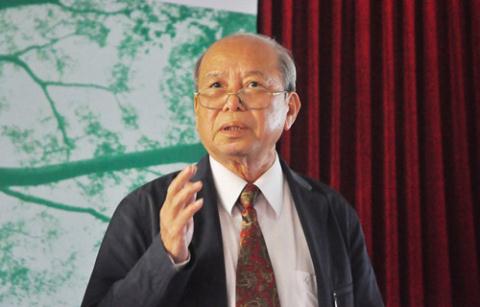 Pham Ngoc Dang, director of the Center for Urban Environment and Industry
Phung Chi Sy, director of the Environmental Technology Center (ENTEC), noted that coal thermal power plants inevitably cause air pollution and this is the heavy price Vietnam has to pay to continue developing coal power plants to satisfy the increasingly high demand for electricity.
The exhaust gas from power plants such as NOx and SO2 can affect human respiratory system and even cause cancer.
Meanwhile, according to Pham Ngoc Dang, director of the Center for Urban Environment and Industry, more than 50 percent of the coal power plants in Vietnam use Chinese technologies which are outdated, consume more fuel and last a shorter time than technologies from Japan and Germany. 
Chinese technologies also do not thoroughly treat the power plants' waste to the environment. 
Dang pointed out that outdated Chinese technologies have been used in more than half of the operational coal power plants in Vietnam because of the unreasonable bidding mechanism, under which the contractors who offer the lowest prices will win the bids.
Problems also exist in Vietnam's thermal power plant operation management. In principle, investors have to submit reports on possible impact on the environment. However, a lot of investors broke the commitments and did not apply environment solutions as promised, and they did not bear punishment.
In principle, Chinese contractors had committed to install new equipment for power plants. However, it is possible that they use renewed equipment. 
Outside the territory
Vietnamese not only have to breathe the polluted air caused by the Chinese-technology power plants in Vietnam, but also from the power plants in China which neighbor border areas. 
Dang noted that Vietnam still cannot find any solution to the cross-border air pollution. The problem is that there is no treaty between Vietnam and China on pollution control.
If Vietnam and China sign a treaty on pollution control, there will be a regime for the two sides to negotiate and treat the pollution and compensate for damages.
However, an analyst said that making claims for damages will be a complicated procedure. Meanwhile, Vietnam's environment monitoring data is not sufficient enough to prove danger from China.
Local authorities in the northern provinces of Vietnam have tried to minimize risks by evacuating people in some localities and growing more plants to help filter the air. However, the analyst said, this does not settle the cause of the problem.
Dat Viet