"The young scientists" collection of four magazines which is based on the latest Singapore MOE (Ministry of Education) Primary Science Syllabus and complemented with PSLE (Primary School Leaving Examination) format questions has been released in Vietnam.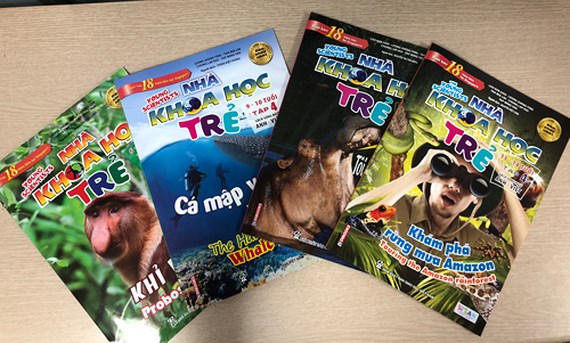 The bilingual magazines in English and Vietnamese is published by the Joint Stock Company of Translated Book and Educational Dictionary.
The collection include science-based comics that aimed to capture children's imagination and instill a real passion for science; provide the words used in science and the basic science concepts and explore influence of science on human and environment .
It is a registered trademark of Young Scientists Pte Ltd. in Singapore.
SGGP