VietNamNet Bridge – Professor Nguyen Xuan Thu, former vice chancellor of RMIT University in Melbourne, co-founder of the RMIT International University Viet Nam and the Australia-Viet Nam Education Promotion Association (AVEPA), tells giaoduc.net.vn that traditional universities can collaborate with online teaching establishments to meet the needs of Industry 4.0.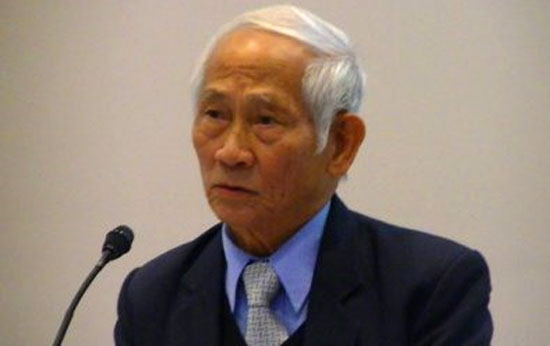 Professor Nguyen Xuan Thu.
What do students need for the fourth industrial revolution era?
 Although there are various opinions on the reality of the fourth industrial revolution, we have to be aware that with the rapid development of modern technologies and sciences, workers have to prepare themselves by acquiring necessary skills and knowledge.
According to statistics by Massive Open Online Courses (MOOCs), in 2011 there were 16 to 18 million people taking part in open online courses.
Four years later, the number reached 35 million people who registered for 4,200 online courses provided by 500 training hubs that issue certificates from college to post-graduate levels. 
The 11 most-attended courses in the MOOCs system are business and management, science, social science, computer science, human sciences, education, health and medicine, coding, arts and design, English and Math.
Apart from these, MOOCs offers courses in more than 100 fields with new ones aimed at meeting demand of the fourth industrial revolution, and these are not available yet in developing countries.
What are the kinds of skills and knowledge needed?
 There is no clear indication on which phase Vietnam is at in the second or third or fourth industrial revolution.    
Some people are proud that a few Vietnamese firms or corporations like Vietjet Air, Zalo, FPT or Viettel have been able to reach foreign markets.
With about 400,000 firms, even if we have less than ten firms reaching foreign markets, it's a good thing at this time. But we need to know what phase of the fourth industrial revolution those firms are at. How much of their operation or business content is at the third or the fourth industrial revolution stage? Only by knowing which stage we are at can we know what type of workers and skills are needed. And only then, based on such facts, can we devise a proper training plan.
Vietnam is a developing, middle-low income country. We can't waste money on training people for jobs and occupations that the country doesn't need at this moment.
Apart from the achievements that successful Vietnamese firms have recorded, there is one thing that needs to be improved: enterprise culture. For instance, the restroom on the airplane needs to be kept clean all the time. Stewards should always be smiling and friendly to passengers. Construction sites need to be tidy and neat after working hours.
The way a staff member behaves with a customer at anytime, anywhere should be standardised. These basics can't be ignored.
So, which direction should Vietnam head in at the moment?
 We need to really consolidate all education and training units/agencies, whether they are vocational training centres or universities, whether they are private or public, because all of these education units will contribute to the country's development.
The Ministry of Education and Training's responsibility is to build an education and training policy, provide State Budget funds to education and training units so that they can implement the policy, and make these units accountable to it. Educational quality assessment is essential and should be made compulsory.
However, the Ministry shouldn't interfere too much in the functioning of autonomous schools. New education majors for which there is actual demand need to be introduced. Many training programmes running now are outdated.
The skills and knowledge outcome for each training programme should be clearly defined.
For instance, an Australian graduate student would spend three years in college with six semesters. He or she will take four subjects each semester. Each subject requires a reading of four to five specialised books and a certain number of relevant journals, articles.
That means in three college years a student will have to read around 120 books, take two exams and write an essay of four to six pages each semester. Other skills like writing, presentation, communication, team work, group discussion, debating and community activities, are also required.
 A national skills and knowledge framework would mean nothing if Vietnamese universities do not combine theory and practice in their training programmes.
Will traditional education and training units have a role in the fourth industrial revolution?
Traditional universities can help education and training partners like MOOCs develop comprehensively and continuously.
Online courses can help provide a huge human resource pool for the fourth industrial revolution. But, generally, the public do not always trust the quality of such courses. Traditional universities can help examine and review the quality of these courses.
Besides, MOOCs, with the support from traditional universities, can also open courses that are quite rare at the moment, courses that encourage invention.
This co-operation between MOOCs and traditional universities will change the society. 
Source: VNS