VietNamNet Bridge - Experts have pointed out that Vietnamese parents are 'dictated by feeling' when making decisions related to their children's education.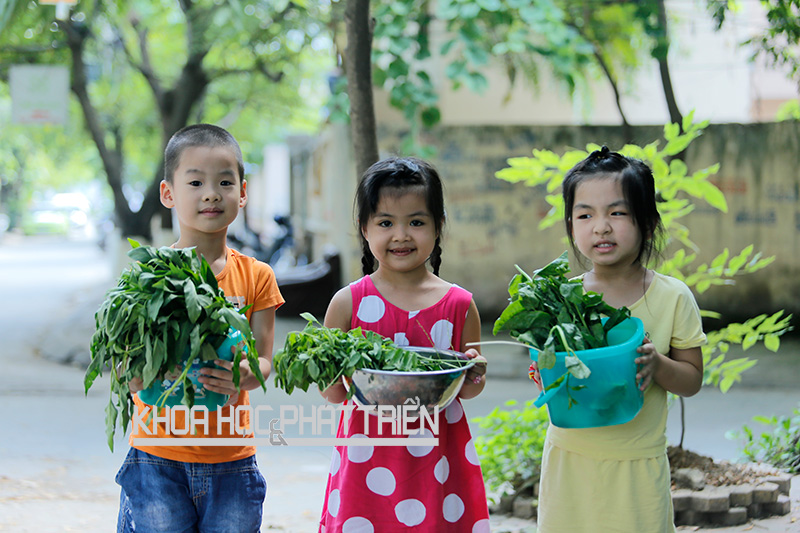 They are willing to spend big money on expensive training courses, but don't spend time to learn about courses and set up education plans for children.
Mai Huong, a parent in Hanoi, has decided to send her daughter to a summer camp in the US. 
"The cost of the trip is very high, more than VND100 million. However, my husband and I are willing to pay for the future of our kid," Huong said.
"This is the opportunity for her to see with her eyes the country which she has seen in newspapers and films. Her English is good enough for the trip," she said. "We believe the trip will help her become more confident in communication and learn more life skills."
Experts have pointed out that Vietnamese parents are 'dictated by feeling' when making decisions related to their children's education. 
Attending international camps is now the choice of more and more Vietnamese families, especially urban ones, despite the high costs of between VND30 million for trips to neighboring Singapore and the Philippines, and VND100 million for trips to the US and Australia.
Less capable parents send their children to life skills or summer camps in Vietnam to practice English with native speakers for which they have to pay VND2-3 million a week.
Highly appreciating Vietnamese parents' awareness of the need for the investment in education, Do Hoang Son, director of Long Minh Culture & Education Company, said "not all parents can become smart consumers'.
Son, who specializes in preparing students for Intel ISEF competition, commented that it will be a big waste of money to send children to overseas summer camps once the children's English skills are still not good enough.
Tran Thi Dan, director of Sunrise Vietnam, a consultancy firm for overseas study, said that it was very difficult to accredit the quality of summer camps and summer education services because there is no standard for reference.
A Vietnamese technology specialist, who has been living overseas for many years, commented that many Vietnamese families now go against the principle on optimizing investment in education.
"Vietnamese parents think very carefully when choosing preschools and primary schools for their children. But they send the children to normal high schools," he said. 
"Meanwhile, in western countries, parents tend to spend bigger money when their children go to higher levels of education, because when children show their aptitudes, they need to be helped to develop in the best way," he said.
A parent in Hanoi does not agree with the view, saying that more and more Vietnamese study abroad when they want to follow higher education, but they accept general education in Vietnam.
KH&PT