VietNamNet Bridge – Many foreign-invested projects worth billions of US dollars moved ahead in the first quarter 2014. Below are the largest ones.
1. Nhon Hoi petrochemical project
Last August the Petroleum Corporation of Thailand (PTT) worked with the authority of Binh Dinh Province to develop a plan for a petrochemical project in the Nhon Hoi Economic Zone, with capital funding of $25-$30 billion.
After Prime Minister Nguyen Tan Dung agreed in principle, PTT officials came to Vietnam in mid-March to join Vietnamese partners to complete the feasibility report for submission to the national government in the next two months.
PTT also says that it has found a strategic partner to implement the project. Currently, Binh Dinh is preparing the ground for this super project.
2. Exxon Mobil and its $20 billion project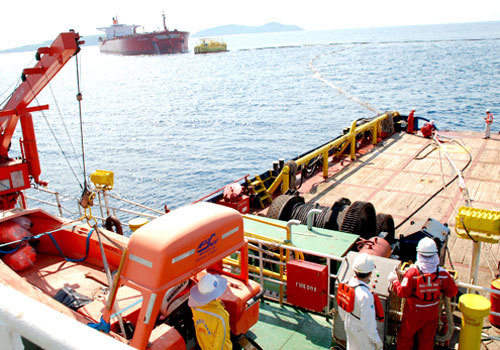 In Quang Ngai, Exxon Mobil Corporation (USA) is preparing for an electrification project worth nearly $20 billion near the Dung Quat oil refinery. This project consists of a power plant with a capacity of 1,500 MW in the first phase, 4,000 - 5,000 MW in the second phase and a gas processing plant.
However, Exxon Mobil will have to continue working with the Ministry of Industry and Trade and the Vietnam Oil and Gas Group (PVN) to discuss the project's feasibility.
Earlier, during the visit of President Truong Tan Sang to the U.S. last July, PVN and Exxon Mobil signed a framework agreement to deploy the Blue Whale oil field. A memorandum of understanding on trade and investment support in the oil and gas energy fields with the Export-Import Bank of the United States was also signed.
3. Nam Hoi An project casino re-launched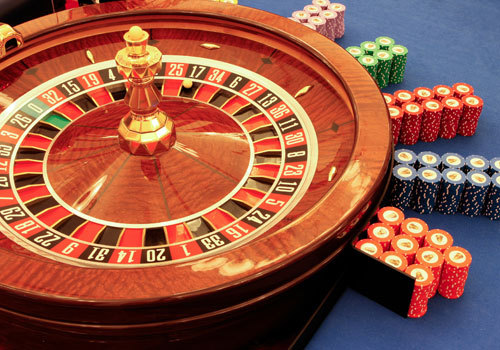 After a long idle time resulting from the withdrawal of Malaysian partner Genting, Vinacapital recently found a new partner, the USA's Peninsula Pacific Group, to re-launch this $4 billion project in the Chu Lai Open Economic Zone.
Currently, Vietnam is discussing a decree on casino business, so many foreign investors are showing interest in this field.
In the past two years, the Chair of Las Vegas Sands Group has travelled to Vietnam three times. He met with the Minister of Planning and Investment Bui Quang Vinh to talk about his group's plan to invest in a resort complex with a casino in Vietnam.
According to the draft decree on casinos, each casino project requires a minimum of $4 billion in capital.
In Quang Ninh Province, Tuan Chau Group and ISC of Australia are also planning to build a resort in Van Don, with a casino, at a total investment of about $7 billion.
4. $2.5 billion resort in Phu Yen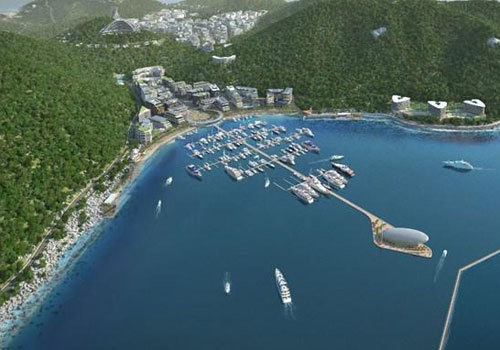 In the central province of Phu Yen, the Vung Ro oil refinery project is being implemented after the Vietnamese Government approved an increase of capital to $3.2 billion, along with tax incentives.
Rose Rock, a company of oil tycoon Rockefeller family, and the Vung Ro Petroleum Company, are promoting a hotel and housing complex project worth $2.5 billion in Vung Ro Bay. The project includes 4,300 apartments, 100 houses and retail stores.
5. Several huge thermal power projects are implemented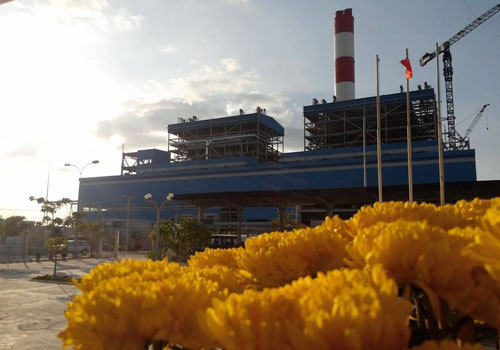 It is forecast that by 2020, Vietnam's electricity demand will reach about 300 billion kWh, a threefold increase over that of 2010.
Earlier this year, a series of power projects were kicked off, such as the $1.5 billion Vinh Tan thermal power plant 4 in Binh Thuan Province, and the $1.3 billion Thai Binh thermal power plant in Thai Binh Province.
At the Vung Ang Economic Zone in the central province of Ha Tinh, Japanese investors are preparing the final step to launch the $2.5 billion Vung Ang thermal power plant 2 this June.
These projects will begin operating in 2017-2018. Up to 85 percent of their total capital is comprised of commercial loans or ODA, with the remaining 15 percent being Vietnam's reciprocal capital.
In the southern province of Kien Giang, the Tan Tao Group's $6.7 billion Kien Luong thermal power project has also been permitted to resume development, after its permit was almost revoked due to slow implementation.
In the first quarter of this year, the country attracted more than $3.3 billion of foreign direct investment, equivalent to only half of the corresponding period of last year, due to the absence of major projects.
Official of the Foreign Investment Department said that the figure does not reflect the trend of attracting investment in the whole of 2014, because many billion dollar projects are about to be implemented.
Mr. Nguyen Noi, Deputy Director of the Foreign Investment Department of the Ministry of Planning and Investment, says many power, oil and gas and infrastructure projects are in the process of negotiation and preparation for investment. If any one of them is licensed this year, Vietnam's FDI attraction will be equal to or higher than that of 2013. Last year, Vietnam attracted more than $22.3 billion in FDI.
In addition, Vietnam's possibility of completing negotiations to participate in the Trans-Pacific Partnership Agreement (TPP), the formation of the ASEAN Economic Community in 2015, and the amendments to the Law on Investment and the Enterprise Law will be a driving force in attracting foreign capital in the future.
S. Tung