VietNamNet Bridge – Vietnamese import-export companies have built up websites to advertise their products and joined trading floors to approach clients. However, the websites have been left idle, while the information has not been updated.
B2B (Business to Business) is believed to be one of the most potential segment of the global e-commerce. The strong development of the information technology, plus the Internet boom both have brought to enterprises the great opportunities to join the e-commerce environment, thus allowing to obtain more clients with lower costs.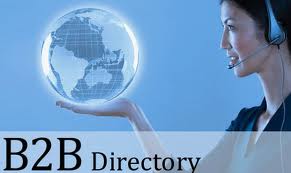 E-commerce still unhelpful to Vietnamese
The global economy has not recovered yet, but e-commerce still has made great strides. A Forrester's report showed that the turnover from B2B e-commerce in the US market is expected to reach $559 billion by the end of 2013, double that from B2C (Business to Consumer).
According to eMarketer, the B2B turnover in Vietnam was $700 million in 2012, while the figure is hoped to increase to $1.3 billion by 2015.
Vietnamese businesses have been trying to develop their business through e-commerce. They have built websites, send emails to clients to advertise their products and joined e-trading floors to access potential clients.
However, analysts have noted that the majority of businesses do not spend time to "take care" for their websites and develop them.
On some websites, one can read the information about the events happening in 2009 and 2010 already. A lot of products, which the enterprises only made in 2009 and 2010, are still shown on the websites.
Especially, businesses do not even care about updating their new addresses for contacts. This explains why clients complain they cannot contact the companies, or the companies' products are not available on the market.
A lot of businesses complained that the trading floors cannot help them find more clients: the number of inquiries is modest, while there has been no contract obtained via the trading floors.
According to Nghiem Van Thanh from OSB Company, the authorized agent of Alibaba.com in Vietnam, the businesses have not succeeded because of some reasons.
Some of them had Gold Supplier accounts but they did not use. They left the e-stalls idle for several months; display few products (less than 50); rarely logged in the Gold Supplier account (once every 2-3 weeks); did not take care for the stalls; did not give prompt answers to inquiries.
Businesses still keep waiting
While the e-commerce has been developing tempestuously in the world, it has been moving every inch in Vietnam.
Analysts have noted that in the global economic crisis, the orders have become smaller, while importers have more choices with many more suppliers and more reasonable prices, which all means a stiffer competition for enterprises.
Meanwhile, Vietnamese enterprises do nothing to scramble for orders. They simply build up their websites and send emails to introduce themselves and their products, and then keep waiting for the opportunities and orders to come.
Businesses have been advised to take the initiative in work to approach clients and obtain orders. Cao Hoang Thao Ly, Director of Aurora Company Ltd, a porcelain and fine arts trader, said she met a lot of difficulties in the first months after joining Alibaba.com. However, things have been improved step by step.
"100 percent of the orders I get nowadays are through the trading floor," Ly said.
K. Chi