Viet Nam Asset Management Company (VAMC) yesterday purchased more than VND1 trillion (US$47 million) of Saigon Commercial Bank (SCB)'s bad debts using its bonds.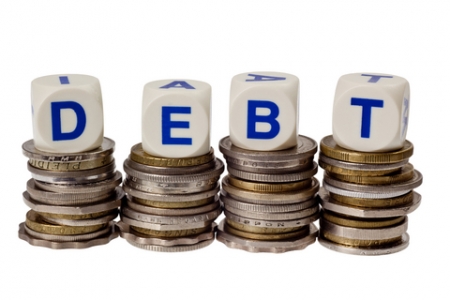 The sale of bad debt is seen as a positive move for SCB in the process of restructuring after merging and it will assist SCB in raising financial capacity, consolidating apparatus as well as implementing its commitment to shareholders.
Under the plan, SCB will continue to consider its non-performing loans to be sold with a view to bringing its total non-performing loans of the whole banking system to less than 3 per cent in the Q4.
In the afternoon, VAMC also worked with the Southern Commercial Joint Stock Bank (Southern Bank) on the sale of its bad debt.
Southern Bank is a small scale institution with a high bad debt ratio in recent years.
According to a leader of the State Bank in HCM City, after the merger of Southern Bank and SCB, Navibank will also become one of the nine ailing banks to be restructured as required by the State Bank.
Agribank is the first institution to have sold its bad debts to VAMC. Sacombank and SHB may be the next bank to sell their bad debts to VAMC this year.
Vietcombank has also plan to sell about VND1 trillion ($47 million) of its bad debt to VAMC by the end of this year. VAMC could buy around VND500 billion from the bank, reports Saigon Time.
BIDV bank this week has also required its branches and transaction bureau to review the bank's non-performing loans to be sold to VAMC.
Source: VNS