VietNamNet Bridge - Many 5-star hotels in Hanoi are owned by Vietnamese companies although most of them were built with foreign funds.
1. The Intercontinental hotel opened in early December 2007 after a long period of construction and change of owners. This property was built by an investor from Singapore named S. Lien Holdings in 1991.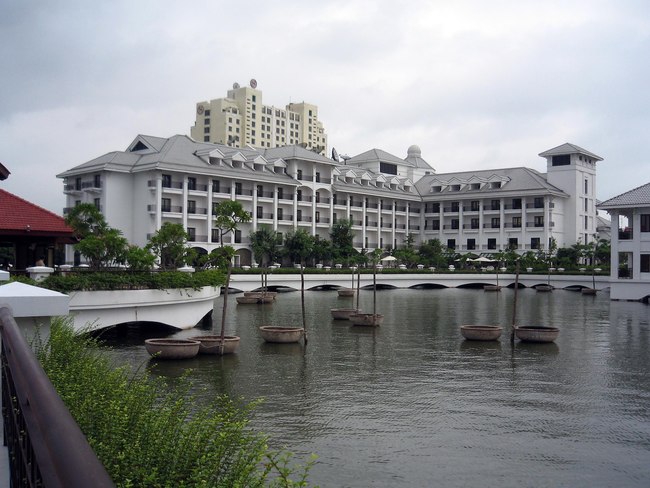 In 1998, the hotel was half built but due to the impact of the economic crisis in Asia. It was abandoned for seven years. S. Lien Holdings later went bankruptcy. In 2005, Tradewinds Berhad Malaysia took over the project and it joined a JV with a Vietnamese firm - Thang Long GTC. Total investment for the next phase of Intercontinental Hanoi Hotel is $123 million.
Currently, the hotel is owned by Berjaya Berhad Corporation from Malaysia and the State-owned company Thang Long GTC. Berjaya Berhad holds 75 percent of the capital. The group's founder is Mr. Vincent Tan, born in 1952, Chinese descent. In 2010, Vincent Tan was named in the Forbes list of world billionaires with assets of $1.3 billion.
2/ According to the confirmation from the Sheraton Hanoi Hotel, this hotel is owned by the West Lake Company Limited and Berjaya Berhad Corporation. Thus, not only the Hanoi Intercontinental, the 5-star Sheraton hotel is also owned by the Malaysian investor - Vincent Tan.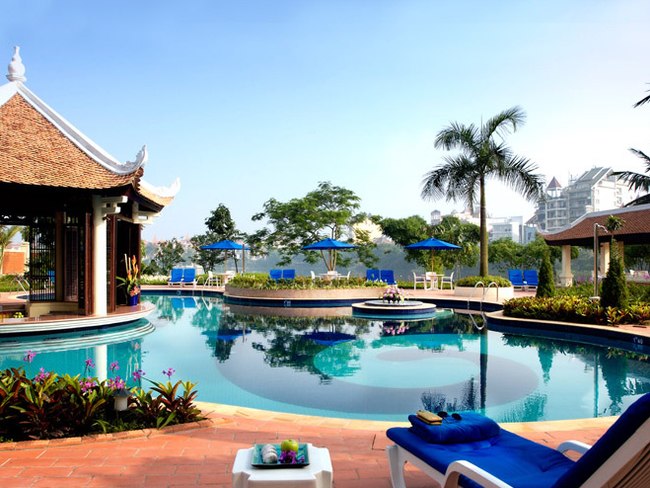 Before owning a series of luxury hotels in Vietnam, Malaysia and many other countries around the world, Vincent Tan bought a chain of McDonald's restaurants in his homeland in 1981. Four years later, he successfully purchased 70 percent stake of a lottery company in Malaysia and then wholly owned this firm.
3/ Metropole Hanoi was built in 1901 by two French investors and it was the first 5-star hotel in Hanoi. Now the two biggest owners of this hotel are Vinacapital and Hanoi Tourism Corporation (Hanoi Tourist). In particular, Vinacapital holds 50 percent of stake, equivalent to a book value of $58.7 million.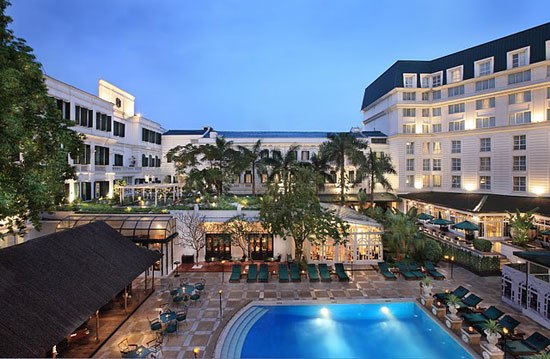 Late last year, this fund decided to sell it shares in the hotel but until now this process has not finished yet. This investment is accounted for 8 percent of the fund's portfolio of Vinacapital Vietnam Opportunity Fund (VOF).
Vinacapital's Chairman is Mr. Andy Ho. Ho was born in 1972, holding an MBA from the University of Massachusetts, USA. Prior to working at Vinacapital, Ho worked for Dell and Ernst & Young. Currently Ho is also a member of the Management Board of Hoa Phat Group.
4) Sofitel Plaza is located close to the West Lake, formerly known as Meritus Westlake Hanoi, which opened in 1998.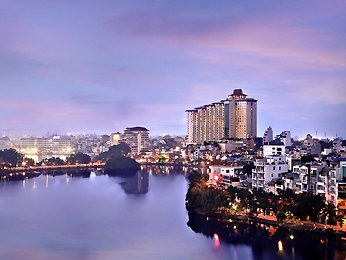 The owner of the hotel is the West Lake International Company, a joint venture between UOL Group and the Hanoi Construction Corporation. In particular, the majority of capital belongs to OUL. Sofitel Plaza Hanoi is managed by the French Group - Accor.
UOL Group is a Singaporean firm, operating in the field of real estate, investment, hotel and management services. The group was established in 1963 as a subsidiary of Faber Union (HK) Ltd. In 1973, United Overseas Bank acquired control of the company and changed its name to United Overseas Land Limited in 1975. In 2006, the company changed its name to OUL Gruop Limited.
Total assets of the UOL Group in 2012 were approximately $9.6 billion. In Vietnam, in 2012, the Group had total assets of nearly $50 million, revenue of approximately $29 million and EBITA (earnings before tax, interest and depreciation) of more than $11.5 million.
5) Daewoo Hanoi opened in 1996 and is one of the famous 5-star hotels in Hanoi. The owner of this hotel is Daewoo E & C Korea Co., Ltd. and Hanel Vietnam. In particular, the Korean group holds 70 percent of capital.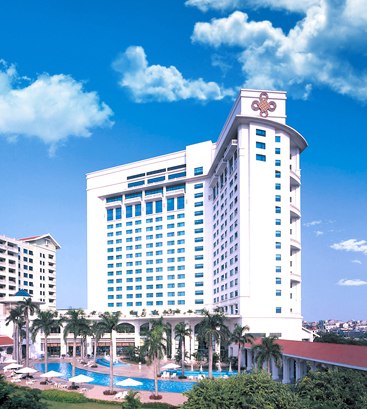 After about 16 years of cooperation, in March last year, Hanel unexpectedly announced to successful purchase 70 percent of the stake of the Korean business and became the only owner of the Daewoo Hotel.
At that time, South Korea's Lotte Group also said it would buy back 70 percent stake in Daewoo Hotel. However, due to the constraint priority in the previous contract, Hanel has been successful in this business. The value of this affair has not been confirmed.
Hanel was born 28 years ago, operating in various fields, including electronics, information technology, telecommunications, real estate, logistics, financial investment, labor export...
6) Hilton Opera is located adjacent to the Hanoi Opera House and it began operation in 1999. The real owner of this property is only known through rumor. According to the business license, the investors of Hilton Hanoi Opera are state-owned Thang Long GTC (30% stake) and the TN Development JSC (70% stake).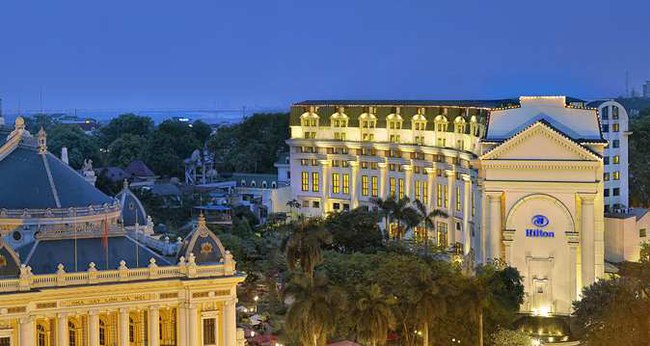 Through several transactions, Hilton now belongs to a Vietnamese company. It is rumored that the hotel belongs to the BRG Group of Mrs. Nguyen Thi Nga, who is currently the Chair of Seabank.
7) Melia Hotel's current location was formerly the headquarters of the Electrical Manufacturing Company. In 1994, this firm made a joint venture with SAS Trading Ltd. (Thailand) named SAS - CTAMAD to invest in this hotel.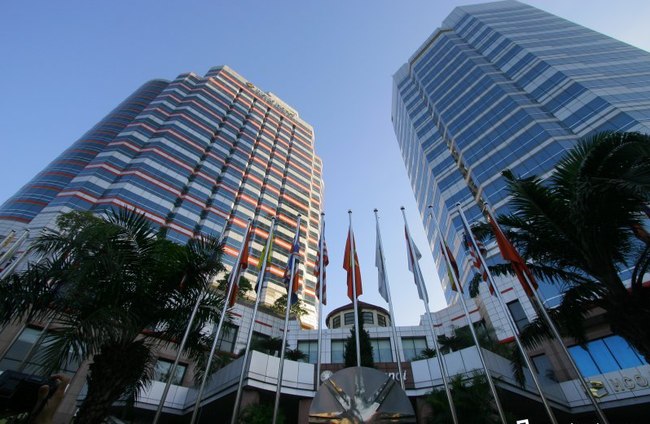 Behind the SAS Trading Ltd is the TTC Land Group of a Thai billionaire named Charoen Sirivadhanabhakdi. The capital percentage of the Thai partner in Melia Hanoi is not disclosed.
According to Wikipedia, Charoen Sirivadhanabhakdi is Thailand's third richest entrepreneur, with a net worth of at least $6 billion. Charoen is ethnic Chinese. He is chairman of Fraser & Neave Ltd. He also owns famous tech-mall Pantip Plaza in Bangkok, Hotel Plaza Athenee in Manhattan, hotels in Asia, the United States and Australia, plus residential, commercial and retail buildings in Singapore and Thailand.
Fraser & Neave Ltd. is a major shareholder in the Vietnam Dairy Products Joint Stock Company (Vinamilk), with nearly 80 million shares, or 9.53% stake, according to Vinamilk's report 2012.
8) Crowne Plaza opened in late 2010 as a consortium of hotels, apartments, offices for rent on a total area of 13,000 m2 with more than a 9.000m2 basement.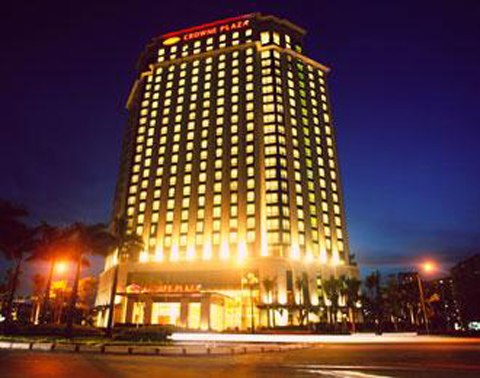 The complex is located west of Hanoi, close to many buildings like Keangnam, Vinaconex, FPT, CMC, The Manor, Song Da Building, the National Convention Center, the National Stadium of My Dinh, Big C, Metro Cash&Carry.
According to the introduction, Crowne Plaza West Hanoi Hotel and the Crowne Plaza West Hanoi Residences are part of the Crown Complex of Tran Hong Quan Trading Limited, with a total announced value of approximately $70 million.
The hotel is managed by InterContinental Hotels Group.
9) Grand Plaza is a combination of commercial centers, hotels, offices for lease that opened in late 2010. The owner of Grand Plaza is the Charm Vit Group of South Korea, with a total capital of $120 million. Currently, the South Korean corporation still holds the hotel while the commercial center and the leasing offices were sold to IDJ Group of Vietnam.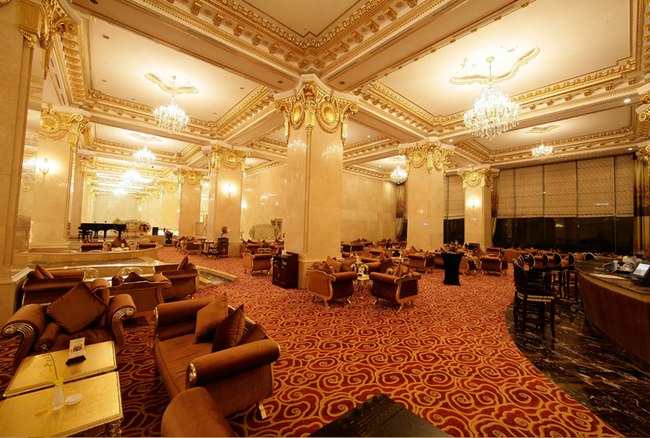 Charmvit a conglomerate operating in the fields of hotels, golf courses, real estate, construction...
10) Hanoi De l'Opera is one of the new faces of the list of 5-star hotels in Hanoi, which opened in June 2011. The owner of this hotel is the Dan Chu Tourism and Trade Company, a subsidiary of the Hanoi Tourism Corporation. The hotel is managed by the Accor group.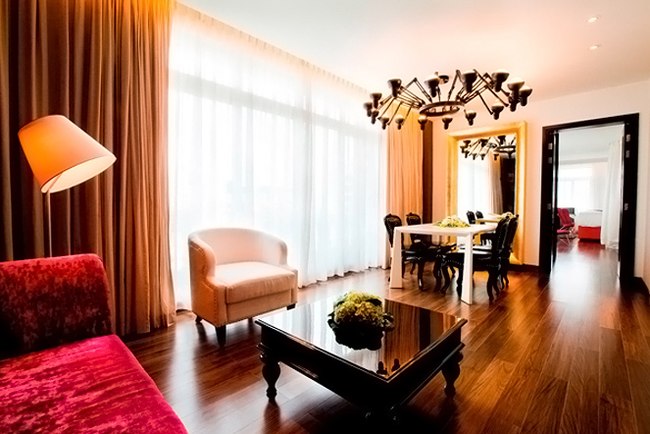 Hanoi Tourist was founded in 1963. It currently has 12 subsidiaries and branches in Ho Chi Minh City, Da Nang, and representative offices in USA, Hungary, Germany, Thailand ... The Accor Group was established in 1967, based in Paris. In 2011, the turnover of this group amounted to 6.1 billion euros.
S. Tung