VietNamNet Bridge – Mr. Phung Dinh Thuc - Chairman of the Board of Members of the Vietnam Oil and Gas Group (PetroVietnam) said the foreign partners had settle $5 billion for the Nghi Son oil refinery project but the construction will be kicked of in September, instead of July.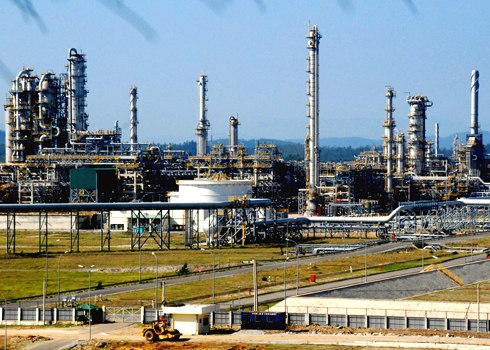 $9 billion of capital has been arranged for Nghi Son Refinery project.
Thuc said after settling capital, the partners signed a contract on capital supply plan for Nghi Son Refinery project, which takes effect from July.
However, concerning the progress of the project, Thuc said because of the holidays in the countries of the foreign partners, the construction of Nghi Son Refinery will be postponed to September or October this year, instead of July.
Earlier, on June 5, Idemitsu Kosan Corporation (Japan) – the partner holding the largest stake in the project, said that they had arranged $5 billion from financial institutions for the Nghi Son petrochemical project. Plus $4 billion from the investors themselves, $9 billion for the project has been completely arranged.
The Nghi Son petrochemical complex was proposed for implementation from April 2008. The investors include Idemitsu Kosan, the Kuwait Petroleum International (KPI) with 35.1 percent each, PetroVietnam with 25.1 percent and Mitsui Chemicals with 4.7 percent of capital.
According to the plan, by 2016, the refinery will be completed and begin commercial operation in 2017 with a capacity of 200,000 barrels per day. Once in operation, Nghi Son will improve the ability of self-supply of gasoline and oil of Vietnam from 30 percent at present to 70 percent.
The main products of the refinery are LPG, A92 and A95 petrol, diesel, kerosene, jet fuel, plastics and sulfur.
Na Son