With the price of oil on a roller-coaster ride over the past few years, companies are pushing ahead with plans to cushion the impacts.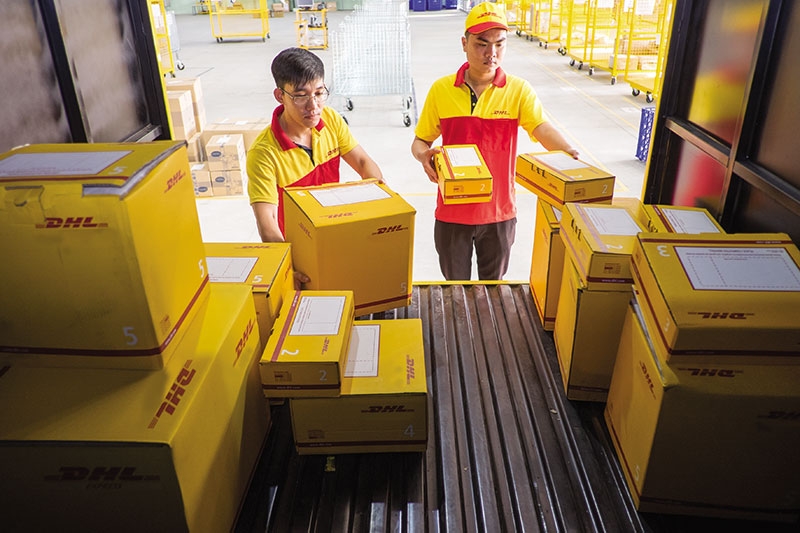 Rising oil prices have impacted the overall transportation cost
Late last week the prices of WTI and Brent crude oil stood at about $65.51 and $71.49 per barrel in London. It is forecast that the figure may skyrocket to $100 per barrel before the year is over. Rising oil prices are likely to have an adverse effect on the economy, as they mean rising costs for fuel and production for consumers and businesses.
Clement Blanc, managing director of DHL Global Forwarding Vietnam, told VIR, "A few years ago, when the price of crude oil dropped, shippers enjoyed significant reductions in their transportation costs. Unfortunately, the market is now going in the opposite direction, and we see no signs of cooling down."
According to Blanc, the rising oil price is a concern, as it is a very important component of overall transportation costs, accounting for around 20 per cent of air, sea, and road freight costs. The increase in oil price is definitely impacting the overall transportation cost, and as a consequence, logistics companies, which operate on very thin margins, have to pass the increase on to their customers.
Sami Kteily, executive chairman of PEB Steel, also told VIR that rising oil prices will slightly affect the cost of steel raw materials produced locally.
"Oil prices will affect the freight costs of raw materials imported from outside Vietnam. However, the main increase is to the freight cost of finished goods that we export," he said, adding that PEB Steel currently exports more than 50 per cent of its products to overseas markets.
Against this backdrop, Thien Long Group (TLG), Vietnam's top stationery producer, is taking a proactive approach to respond to higher oil prices.
Nguyen Dinh Tam, TLG's general manager, said that the group has stockpiled raw materials for production from six months to one year, as well as preparing finished products for the peak season. In the first half of 2018, TLG's inventory climbed by 23.7 per cent against 2017, of which raw materials, which have increased by 17 per cent year-on-year, account for 53 per cent.
Due to the fact that most of TLG's materials are imported, especially plastic resins, the price of products has been dramatically affected by the fluctuations in exchange rates and oil prices. To mitigate the risks, TLG has invested in a new manufacturing facility with the total investment of VND88 billion ($3.89 million). Once completed in 2020, the project will help TLG increase the self-provision of raw materials by 70 per cent.
According to Southern Rubber Industry JSC (Casumina), the availability of imported raw materials will be strongly influenced by fluctuations in oil prices and the policy on purifying polluting enterprises in the host countries, which is resulting in shortages of some specific chemicals used by the tyre and tube industry.
Casumina has dispersed the risk by establishing a list of reputable suppliers and long-term partnerships to negotiate the most reasonable prices, avoid fluctuations, and have a stable supply of raw materials. At its annual general meeting, the company's representative said that it has increased inventory of synthetic rubber and other raw materials less than or equal to the market price. The company also imports raw materials once every two or three months to reduce the cost of its input materials.
Most recently, a number of domestic carriers including Vietnam Airlines and Vietjet have sought permission to raise fares to counteract rising fuel prices. However, the Civil Aviation Authority of Vietnam proposed that the domestic carriers should not increase fares this year in order to control inflation.
Vietnam Airlines estimates that if oil prices increase by $1, its expenses will increase by VND230 billion ($10.18 million). In the face of spiking fuel costs, the national flag carrier has trimmed its profit outlook for 2018 by 30 per cent as well as signed hedging contracts for the next 18 months.
Higher fuel prices have also made Vietjet more circumspect about its expansion plans. CEO Nguyen Thi Phuong Thao noted that the low-cost carrier will focus on new international routes this year, as overseas oil prices are 30 per cent lower than in Vietnam, in addition to signing hedging deals.
VIR