SCB signs deal with three Hong Kong banks     
Saigon Joint Stock Commercial Bank (SCB) and three Hong Kong banks on Monday signed a co-operation agreement on syndicated credit financing.
Under the agreement, SCB, Hang Seng Bank Limited, Chong Hing Bank Limited and The Bank of East Asia Limited committed to support financial investment and ensure a stable financing source for Union Square Company Limited, which operates in the field of real estate.
The signing was made within the framework of an investment development co-operation event held by the Viet Nam Chamber of Commerce and Industry (VCCI) in co-ordination with Hong Kong Trade Development Council (HKTDC) in HCM City on Monday.
Also at the event, the four banks signed a strategic agreement for comprehensive and long-term co-operation in exchanging experience on investment and financial management, increasing business relations, conducting research and investment, and especially providing credit to local and foreign enterprises.
SCB is one of Viet Nam's five largest private commercial banks with total assets of VND476 trillion (US$20 billion), and charter capital of VND14.29 trillion as at the end of June.
Meanwhile, Hang Seng Bank Limited is one of four Asian banks listed among the world's strongest banks for five consecutive years. The Bank of East Asia Limited (BEA) is a group of leading financial services in Hong Kong, and Chong Hing Bank Limited has 39 branches in Hong Kong. 
Bac Ninh licenses 116 FDI projects in seven months     
The northern province of Bac Ninh licensed 116 new foreign direct investment (FDI) projects worth US$332.5 million in the first seven months of 2018, according to the provincial Department of Planning and Investment.
The province also allowed 69 existing FDI projects to increase their capital by $536.7 million and revoked 14 projects with investment capital of more than $149.6 million.
In July alone, the province issued new investment registration certificates for 20 FDI projects with total registered capital of more than $120.5 million, allowed nine projects to increase capital totalling $62.6 million and revoked two projects with the investment of nearly $97.2 million.
Some large investment projects of Bac Ninh include the ultra-clear laminated glass factory project in Yen Phong Industrial Park, a film and membrane production plant in Que Vo III Industrial Park and Lotte Cinema Bac Ninh.
To date, Bac Ninh has granted investment registration certificates to 1,246 valid FDI, with capital amounting to more than $16.7 billion. 
Steel exports up 56% in seven months     
In the first seven months of 2018, Viet Nam exported 3.41 million tonnes of steel, earning US$2.53 billion, increasing 40.4 per cent in volume and 56.3 per cent in turnover from the same period last year, according to the General Department of Viet Nam Customs.
Steel export price increased by 11.3 per cent, reaching an average of $742.8 per tonne. Of which, exports to Hong Kong reached the highest rate with $2,995.8 per tonne, up 33.4 per cent. Exports to Germany increased sharply by 53.5 per cent to reach $2,313.9 per tonne. Some markets also posted good prices such as Switzerland ($1,717 per tonne, up 302 per cent); Turkey ($1,595 per tonne, up 45 per cent); China ($1,503 per tonne, up 6.9 per cent) and Ukraine ($1,463 per tonne, up 53.6 per cent).
In contrast, exports to Taiwan has the lowest price of $556.7 per tonne, a year-on-year decrease of 14 per cent; prices to the Philippines, Pakistan, the Republic of Korea and Bangladesh were $573; $596; $637.9 and $640 per tonne, respectively.
Steel exports to Cambodia posted the highest portion, accounting for 37 per cent of the total steel export volume of the country. Exports to the US, Malaysia and Indonesia accounted for 15.6 per cent, 20.2 per cent and 19.2 per cent, respectively.
Exports to Cambodia increased by 49 per cent in volume and 77.9 per cent in value over the same period last year, reaching 717,572 tonnes, equivalent to $462.73 million. Exports to the US reached 532,779 million tonnes, earning $452.81 million, increasing sharply 71.6 per cent in volume and 81.7 per cent in turnover.
Exports to Malaysia increased by 88.5 per cent in volume and 108.6 per cent in value to reach 391,607 tonnes, or $266.98 million. Exports to Indonesia increased by 22.3 per cent in volume to 372,514 tonnes and 33 per cent in value to $295.33 million.
However, steel exports declined sharply in the following markets: Switzerland (reduced 99 per cent in volume and 96 per cent in turnover over the same period last year, reaching 39 tonnes, equivalent to $0.07 million); Saudi Arabia (down by 66.2 per cent in volume and 63.4 per cent in value, reaching 1,962 tonnes, or $1.37 million) and Pakistan (decreased by 56 per cent in volume and 45.6 per cent in value, to 15,958 tonnes, or $9.51 million). 
Moon cake makers start sales early this year     
With around a month to go for the Mid-Autumn festival, moon cake producers have unveiled many traditional and new varieties.
Big names like ABC Bakery, Kinh Do Mondelez, Dong Khanh, Bibica, Thanh Long, and Givral have started selling early this year.
The Asia Bakery and Confectionery Pte.Ent, known as ABC Bakery, has begun the season by exporting 60,000 cakes to the US for distribution through supermarkets.
At home it makes cakes for 22 five-star hotels and large bakeries with their names and logos, Kao Sieu Luc, the company's general director, said.
It would supply at least 2.5 million cakes (500 tonnes) for the Mid-Autumn Festival, including new varieties made with fillings like imported Singaporean barbecued meats, lotus and chia seeds and dried apricots, lotus seeds and cranberries, and lava-custard, he said.
The company sold two million last year, he said.
Bibica Corporation will launch over 600 tonnes of cakes, an increase of 10 per cent from last year.
There would be 60 products in three lines -- luxury, nutrition and tradition – besides fruit moon cakes for online customers, it said.
Many amateurs too are offering handmade moon cakes on Facebook and other social media, with unique designs and materials.
Moon cakes imported from Hong Kong, Singapore and Malaysia are also available.
The prices of locally-made moon cakes this year range from VND38,000 to VND500,000 and VND150,000-2 million for a box of four.
According to businesses, cake prices are up 3-7 per cent this year due to higher costs of labour and imported paper for packaging.
Nguyen Thi Ngoc Thuy, owner of Thanh Long Cake and Sweet Establishment, said the price of the packaging paper has increased by 30 per cent.
The appreciation of the dollar has pushed up the prices of imported inputs, she said.
Her establishment has managed to cut costs and also lowered profit margins to hike prices by only 5 per cent, she said.
Many of the confectionary firms expect demand for the cakes for gifting to relatives and business partners to increase this year, with supply 10-20 per cent higher than last year.
Luc said this year the number of five-star hotels and big restaurants buying from his company has been much higher.
With a few more weeks to go for the peak sales season, producers continue to study the market to launch more products.
VN strives to avoid MFN tariffs     
The Department of Trade Defence under the Ministry of Industry and Trade will begin releasing Viet Nam's export data to the Eurasian Economic Union (EAEU) on a monthly basis to help local businesses avoid Most Favoured Nation (MFN) tariffs.
Viet Nam and the EAEU signed a free trade agreement on May 29, 2015, which came into force on October 5, 2016.
Under the deal, the EAEU – consisting of Russia, Belarus, Kazakhstan, Armenia and Kyrgyzstan – committed to eliminating tariffs for up to 9,774 tax lines (90 per cent) for products imported from Viet Nam.
Viet Nam's footwear, textiles and garments, and interior design products are eligible for zero import duty. However, if the volume of these products exceeds a trigger level established in the agreement, the EAEU will adjust the zero import duty to MFN tariffs for six to nine months, depending on the volume.
As of June 2018, the MFN tariffs had been imposed on Vietnamese underwear and children's wear products.
According to the department, there are no products at risk of tax in 2019. However, domestic firms should act accordingly to avoid the imposition.
Viet Nam's customs statistics show trade between the two sides hit US$3.9 billion in 2017, up 31 per cent year-on-year. Last year, Viet Nam also recorded a trade surplus of nearly $1 billion with the bloc. In the first four months of 2018, bilateral trade was at $1.53 billion, an annual increase of 35 per cent.
Key Vietnamese exports to the EAEU were phones and components, computers and electronic devices, apparel, footwear, fruit and vegetables, coffee, cashew nuts and seafood.
Viet Nam mainly imported petrol, oil, steel, fertilisers and machinery from the EAEU. Commodities from each side supplement each other, limiting disadvantages often seen with other FTAs. 
Lotte Mart hosts Son La longan promo     
The Son La Longan and Safe Farm Produce Week at Lotte Mart Ba Dinh in Ha Noi seeks to introduce and promote the consumption of safe agricultural produce, especially longan, from Son La Province.
The event features many of the province's typical products such as Song Ma branded longan, soursop, avocado, persimmon, banana, red dragon fruit, which are produced or distributed by businesses and co-operatives in Moc Chau, Yen Chau, Mai Son, Song Ma, Muong La, and Thuan Chau districts.
Last year, the National Office of Intellectual Property granted the province trademark registration for Song Ma longan.
The province has 15 safe longan production areas with a total annual output of over 4,000 tonnes, half of it to VietGap standards and 500 tonnes getting exportation codes for selling to the US, Australia, Japan, South Korea, and ASEAN members.
Bui Manh Hai, managing director of Lotte Mart Vietnam for the northern and central regions, said at the current price of VND24,900 (US$1) per kilogramme for longan, his supermarket would strive to promote consumption of Song Ma longan in Ha Noi.
After this week the longan would continue to be sold at all of Lotte Mart's stores nationwide, he said, adding that the supermarket is looking for distributors of safe agricultural products, especially brands.
Organised by the Son La People's Committee and Department of Planning and Investment and Lotte Mart, the event will go on until August 26.
PPP deal aims for sustainable fishing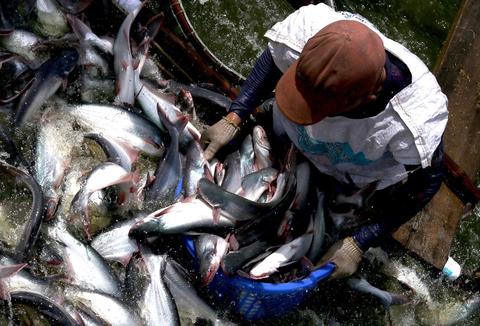 A public private partnership (PPP) cooperation agreement for sustainable aquaculture development in the Mekong Delta was signed yesterday between Government fishery bodies, organisations and private groups.
The PPP agreement for implementation of the project "Support the sustainable development of Aquaculture in Viet Nam through public private partnerships" was signed by the Directorate General of Fisheries (D-Fish), Viet Nam Fisheries Society (VINAFIS), Viet Nam Association of Seafood Exporters and Producers (VASEP) and IDH Sustainable Trade Initiative.
The PPP agreement was signed under the framework of VIETFISH exhibition which opened the same day in HCM City.
This is a typical example of a public-private partnership model aimed at mobilising resources from the Government and the private sector to address challenges for the sustainable development of the fisheries sector in Viet Nam.
Under PPP model, governments can help deliver needed fundamental services. PPP is also a way of lifting services by using the private sector's innovation and expertise, and private finance.
In this case, the Fisheries PPP will facilitate fisheries production, trading and consumption, and contribute to environmental management in the long term.
Viet Nam is one of the world's five leading exporters of brackish shrimp and the world's leading producer and exporter of catfish (pangasius).
In Viet Nam, the Mekong Delta is the main production area, accounting for more than 80 per cent of shrimp production and 95 per cent of pangasius production.
However, brackish shrimp farming and pangasius farming in the Mekong Delta are facing a number of challenges, including disease management and failure to meet market requirements for traceability.
To address the challenges for the country's two key fisheries sectors, Fisheries PPP, initiated by D-Fish and other members, including WWF Viet Nam, GIZ, IDH Sustainable Trade Initiative, VASEP, Viet Nam Institute for Fisheries Economics and Planning (VIFEP) and VINAFIS, agreed to develop and co-implement the project.
The project aims to enhance disease management by improving the disease monitoring system, improve shrimp and pangasius farming practices in the supply chain, and assist shrimp and pangasius enterprises in improving the traceability system to meet market requirements.
The project has a total investment of US$1.75 million, of which the State sector contributes $300,000, the private sector $810,000, IDH $510,000, and other international organisations and non-governmental organisations $110,000.
Pham Anh Tuan, vice director of D-Fish, said Viet Nam highly valued the role and contribution of civil society organisations, NGOs and enterprises to the sustainable development of the country's fisheries and aquaculture sector.
The initiative creates a platform for the public and private sectors to work together, and at the same time, reduces the overlap of the efforts and increases synergies among the parties, he said.
"The PPP cooperation agreement will support the development of the fisheries and aquaculture sector with responsibility to the future and meet requirements from important export markets," he said.
Dr Flavio Corsin, IDH aquaculture programme director, said the agreement acted as a foundation for many sustainability programmes in the fisheries sector of Viet Nam, and would provide synergy between the key players in the sector and position Viet Nam as an increasingly responsible producer of fisheries products.
The PPP partnership is open and welcome to other parties who want to join this agreement and contribute to the sustainable development of Viet Nam Fisheries. 
Korea, VN firms discuss linking up     
Executives from 11 Korean companies met their Vietnamese counterparts at the 2018 Viet Nam-Korea Technology Venture Matching held in HCM City on August 22 to exchange information and explore business opportunities.
The visitors were from companies specialising in stainless power joints, activated carbon auto regeneration water treatment filtration equipment, digital contents publication technologies, smart battery and power solutions, environment-friendly materials, VRoadcast, VR arcade contents platform, and others.
An executive from Dasung Tech, which makes stainless power joints, said his company has a dominant market share in Korea and is seeking to expand to Taiwan, the Philippines and Viet Nam.
An Incell Company official said it was his first visit to Viet Nam to seek business opportunities, and he hoped to find many partners at the event.
Bui Hoang Yen from the Viet Nam Trade Promotion Agency said since establishing diplomatic ties in 1992, the two countries have developed close ties in many fields, including trade and investment.
Korea is now Viet Nam's third largest trade partner and largest foreign investor after trade expanded rapidly over the years.
In addition to multinational corporations operating in Viet Nam such as Samsung, Lotte and LG, many other Korean firms have also come looking for investment opportunities in this country, especially after the Viet Nam-Korea Free Trade Agreement took effect, she said.
Back Hee Ki, president of the Korea Institute of Science and Technology, said the global economy has entered the industry 4.0 era, and companies are making efforts to find a new driving force for economic development and creat jobs.
Last year, it had organised seminars to promote co-operation and technology transfer between Vietnamese and Korean businesses, he said.
He hoped the 2018 Viet Nam-Korea Technology Venture Matching would enhance co-operation between businesses from the two countries and open a new chapter in ties between the two countries' business communities. 
Central Group plans $500 mn expansion
Central Group, Thailand's largest retail conglomerate, plans to spend $500 million on its Vietnamese operations over the next five years, according to Nikkei Asian Review.
"We are very strong in Vietnam in the food business, which is a primary need of consumers, but we are also preparing for the future, for the needs consumers are going to have after food," Central Group Vietnam Chief Executive Philippe Broianigo told local media in Bangkok.
According to Nikkei Asian Review, the company will add new retail formats to existing brands such as the Big C hypermarket and shopping mall it acquired in 2016 to capture growing consumer demand in non-food items.
Central Group Vietnam recently launched a series of new branded retail initiatives, such as Look Cool, Hello Beauty and HomeMart DIY. One of them is the LookKool gift shop, which was launched in late 2017 and already has 26 stores. Targeting young people, the shop offers a range of goods from homeware to stationary, some of which are imported from Japan, starting from a price of less than $1. The company is also testing the viability of other brands, such as the cosmetics shop Hello Beauty and the DIY store Home Mart.
Central Group is the largest foreign retailer in Vietnam, with five core business units: Big C Shopping Mall, Food Store, Fashion Store, Hardline Store, and Online Platform providing omnichannel and e-commerce services.
The group has already invested $1.5 billion in Vietnam since 2012 and plans to invest another $500 million over the next five years, from 2018 to 2022. Store penetration year-to-date in total is 250 stores nationwide and it plans to reach 720 stores by 2022.
While Central's portfolio of 240 stores covers a variety of sectors, from supermarkets to fashion brands, sports and electronics, half of its sales comes from food. But Vietnam's emerging middle class is starting to spend more on non-food items and Central needs to prepare for the future.
The three new specialized stores, which Mr. Broianigo calls "category killers", were built specifically to cater to the Vietnamese consumer. Stores will open within Big C malls to draw in grocery shoppers and will soon expand to other venues.
According to the World Bank, Vietnam's middle class currently accounts for 13 per cent of the population but is expected to rise to 36 per cent by 2026. Its population is also increasing and is set to reach 120 million by 2050, up from 95 million in 2017. In comparison, Thailand has an aging population of around 68 million, of which the middle class accounts for around 35 per cent.
Vietnam's retail sector has been expanding rapidly since it opened up to 100 per cent foreign ownership in 2009 and companies from Thailand, South Korea and Japan have entered the market.
Central Group Vietnam was established in July 2011 and has made several investments since, including picking up a stake in electronics retailer Nguyen Kim and acquiring Big C. Sales have been growing in the double digits, reaching $1.3 billion in 2017.
"We are very happy to have entered in the early stages," Mr. Broianigo said. "In the next five years, it could be a bit more difficult to enter this market because of the [growing competition from] local companies."
On August 22, the Thai group and the Ministry of Industry and Trade kicked off the Vietnamese Goods and Tourism Week in Thailand 2018, with cooperation from the Vietnam National Administration of Tourism (VNAT). It will run until August 26 at Central World Plaza - one of the largest lifestyle shopping destinations in Bangkok. The opening ceremony was attended by Deputy Minister of Industry and Trade Do Thang Hai and Thailand's Minister of Commerce Sontirat Sontijirawong.
This is the third consecutive year the event has taken place in Bangkok. In 2016 and 2017, "Vietnamese Goods Week in Thailand" focused on promoting goods from Vietnamese enterprises. This year, there are new features and more activities to promote Vietnamese tourism with the cooperation of VNAT.
Within the framework of the event, the Ministry of Industry and Trade in collaboration with the Central Group organized the Trade Connection Conference, to help Vietnamese enterprises directly meet the Purchasing Department of the Central Group's retail system. Through this, Vietnamese enterprises and manufacturers have the opportunity to introduce products, learn about new requirements and standards on quality and design, and exchange business methods with representatives from Central Group Thailand.
Dong Nai targets tourists from Japan, RoK, Germany, Australia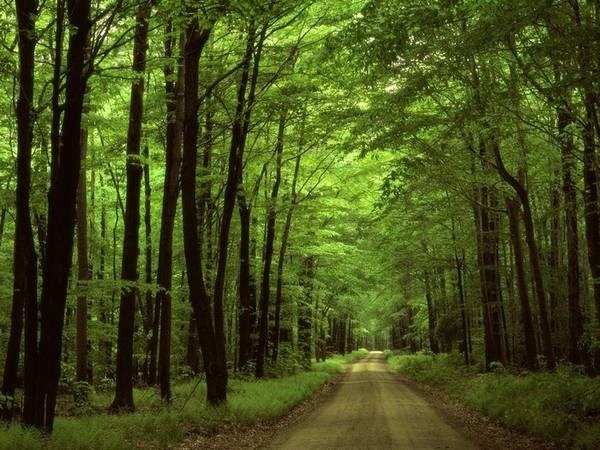 Cat Tien national park 
The southern province of Dong Nai plans to promote inbound tours targeting tourists from Japan, the Republic of Korea (RoK), Germany and Australia for 2018 – 2020. 
The province will focus on tours of cultural and cuisine heritages and resorts, honeymoons and cultural exchange for students, office workers, retirees and the elderly in Japan. 
In the RoK, it plans resort and golf tours and others introducing historical and cultural values, mostly for middle-aged and elderly people. 
Priority will be given to married couples with children and middle-aged tourists from Australia with homestay and natural landscape tours. 
Island and ecological tours are also expected to attract German, European and American visitors. 
Major domestic markets include Ho Chi Minh City, southwestern and southeastern provinces. 
Dong Nai is well-known for tourist attractions such as Cat Tien national park, Tri An lake, Mo spring and Dong Nai River, Sayangva and Ong pagoda festivals, Buu Long tourism area and Long Thanh golf course, among others. 
According to the provincial People's Committee, Dong Nai is home to more than 1,800 foreign-invested projects from 45 countries and territories, mostly Japan, the RoK, Germany and Australia. The province expects tourism promotion will attract more investment in the future.
Six RoK firms invest in Quang Ngai
Six firms from the Republic of Korea (RoK) held a ceremony to receive licences from the authorities and start the construction of their plants in the Dung Quat economic zone in the central province of Quang Ngai.
They are Samshin Valve VINA, Yoobong VINA, Wookwang Vietnam, Hanbit P&LVINA, Nasan Vietnam, and Kwang Jin Vietnam. Together, they make an investment of more than 11 million USD in six factories covering an area of over 65 square metres near Doosan Heavy Industries Vietnam Co., Ltd (Doosan Vina).
The plants will soon become a new industrial cluster, creating hundreds of jobs for locals. 
Nguyen Minh Tai, head of the management board of the Dung Quat economic zone, said they serve the RoK companies' operation in the support industry and industrial services. 
The factories are set to manufacture various support industry products, such as cooler devices, industrial steel valves, and steel shelves, as well as to offer packaging and logistics services, among others.
Tai said despite their small scale, the projects play an important role in the formation of a value chain supporting other large-scale facilities in Dung Quat.
Tai pledged that the management board will create best conditions possible for the implementation of these projects.
Currently, the Dung Quat economic zone and other industrial parks in Quang Ngai are home to 279 valid projects, of which 181 focus on industrial production.
Workshop promotes RoK's investment in Vietnam's food industry
A workshop to update enterprises from the Republic of Korea (RoK) on Vietnam's investment environment and opportunities in the food processing industry was held in Seoul on August 22. 
The event was hoped to further promote Vietnam-RoK trade and investment ties, within the context that the free trade agreement (FTA) signed between the two countries took effect in late 2015 and helped open a new development period for bilateral economic cooperation. 
In his opening speech, Vu Ba Phu, General Director of the Department of Trade Promotion, under the Vietnamese Ministry of Industry and Trade, Vu Ba Phu highlighted the great potential of developing the food industry in Vietnam, noting that the country holds one of the most promising food and beverage consumption markets in the region. 
Abundant materials like rice, coffee, pepper, seafood, fruits, and vegetables give Vietnam an advantage for the development of the industry, he said. 
Policies on tax incentives devised by the Vietnamese Government in recent times are also an attractive factor for investors, he added. 
Participants to the event said that RoK enterprises could make use of materials in Vietnam combined with their technologies, in order to produce food for supply in Vietnam and other markets it has signed free trade agreements with, or even in the RoK.
Vietnam-RoK economic cooperation has recorded strong development across many fields in recent years, especially in terms of trade and investment. 
The RoK is now the biggest foreign investor in Vietnam, regarding both the number of projects and investment total. The country remains the second largest trade partner of Vietnam with two-way trade hitting 61.78 billion USD in 2017.
Vietnam actively delivers Trade Facilitation Agreement commitments

Vietnam has actively taken actions to realise the World Trade Organisation's Trade Facilitation Agreement (TFA) since it took effect on February 22, 2017, said deputy head of the General Department of Customs' International Cooperation Department Nguyen Thi Viet Nga. 

During a press conference in Hanoi on August 22, Nga said the TFA is comprised of Category A commitments which are required to be delivered from the date of the TFA's entry into force, Category B commitments which must be realised after a transitional period following the TFA's validity, and Category C commitments that will be implemented on a date after a transitional period and require assistance in capacity building. 

Vietnam reported the delivery of 15 Category A commitments to the WTO in July 2014. 

The Vietnamese delegation to the WTO reported the country's roadmap for delivering 14 Category B and 9 Category C commitments on August 2. 

Nga said Vietnam has monitored the delivery of commitments regarding information access and transparency, complaint mechanism, customs clearance, and goods temporarily held by agencies for examination, among others. 

The country has also refined legal regulations, mobilised technical support, and established the National Trade Facilitation Committee under the Government's Decision No.1899/QD-TTg dated October 4, 2016 in order to realise the commitments. 

The TFA will create a driving force to boost global trade and bring common benefits to WTO member states, especially developing ones, she said, adding that entry to the agreement will help step up the reform, simplification, and improvement of transparency in customs procedures; assist small- and medium-sized enterprises in exports; and attract more foreign direct investment in manufacturing and export, she said. 

In the near future, the customs department will continue working closely with concerned agencies to fine tune legal regulations, while also implementing the national one-stop shop mechanism which will narrow the list of goods subject to specialised inspection and put an end to overlapping in specialised inspection, Nga said. 

The TFA was adopted by WTO member states at the ninth WTO Ministerial Conference in Bali, Indonesia on December 7, 2013 and has become part of the organisation's compulsory agreements since November 2014. 

It is the first multilateral agreement signed in the 21 year history of the WTO, marking an important milestone in global trade systems and encouraging trade liberalisation. 

According to a 2015 global trade report, full TFA delivery will help cut transaction costs by 14.3 percent on average and fuel global trade by 1 trillion USD each year. It will also save 1.5 days of customs clearance for imported goods, down 47 percent from the present average and nearly 2 days of customs clearance for exported ones, down 91 percent. –VNA 
Mekong Delta PPP sustainable fishery development project launched
A project promoting sustainable fishery development via strengthening public-private partnership (PPP) in the Mekong Delta was launched in Ho Chi Minh City on August 22. 
The launch ceremony was co-hosted by the Directorate of Fisheries, the Vietnam Association of Seafood Exporters and Processors, the Vietnam Fisheries Society, and the Netherlands' Sustainable Trade Initiative.
Speaking at the event, deputy head of the Directorate of Fisheries Tran Dinh Luan said the project aims to improve shrimp and tra fish farming management in the region. He pledged to offer support for the project and spread the model in localities nationwide. 
Pham Anh Tuan, Vice Chairman of the Vietnam Fisheries Society, said Vietnam is one of the top five exporters of brackish water shrimp and the leading exporter and manufacturer of tra fish globally. The Mekong Delta accounts for 80 percent of shrimp output and 95 percent of tra fish production. 
He said the project will strengthen the efficiency of epidemic management through the refinement of environmental monitoring systems that give epidemic alerts; improve shrimp and tra fish farming productivity via a supply chain; as well as assist shrimp and tra fish farming businesses in building and improving the system for tracing the origin of products. 
It will be carried out from September 2018 to December 2020 at a total cost of 1.75 million USD. Of which, 300,000 USD will be sourced from the State sector, 830,000 USD from fishery firms, and the remaining from domestic and foreign organisations. 
The export value of aquatic products was estimated at 732 million USD in June, bringing the figure for the first half of the year to 3.94 billion USD, up 10.5 percent annually, according to the Ministry of Agriculture and Rural Development.
The figure is estimated at 10 billion USD this year, up 20 percent year-on-year.
Can Tho promotes startup spirit among farmers
The implementation of "One Commune One Product" (OCOP) scheme is essential for the Mekong Delta city of Can Tho to promote startup spirit among local farmers, Vice Chairman of the municipal People's Committee Truong Quang Hoai Nam.
Nam made the statement while addressing the conference held in the city on August 22 to launch the OCOP scheme for 2018-2020, with orientation to 2030.
He stressed the need for the engagement of scientists, who will join local authorities and relevant agencies' efforts to carry out this scheme.
Local authorities should issue legal regulations and policies regarding technical training, science and technology application, brand building, trade promotion, product advertising, and goods and services area planning, he said.
According to Nguyen Ngoc He, Director of the municipal Department of Agriculture and Rural Development, through the implementation of the project, the local agricultural sector can conduct transfer of agricultural production structure to boost the development of rural economy, thus contributing to realising the agricultural and rural industrialisation and modernisation as well as raising incomes for farmer households.
The scheme will enable localities develop production and business organisation forms, focusing on cooperatives and small- and medium-sized enterprises, in order to create highly competitive products at home and abroad, he said.
Can Tho sets a target of standarising 400 existing rural tourism products and services and developing 100 new ones by 2020. I will recognise or certify at least nine five-star national-level OCOP products, and develop 8-10 tourism and culture villages that meet 3 to 5-star standards.   
The city strives to consolidate 200 existing economic organisations involving tourism products and services and have at least 60 economic organisations engaging in the OCOP scheme.
One of the measures the city will take to realise these goals is to promote communication campaigns to raise public awareness of the scheme while encouraging people to submit their product ideas.
Price of petrol remains stable, diesel rises
The price of petrol is kept unchanged on the latest regular adjustment of petrol and oil prices on August 28. 
The Ministry of Industry and Trade and the Ministry of Finance co-review fuel prices every 15 days to adjust the prices in accordance with fluctuations on the world market.
According to a joint announcement of the two ministries on August 22, the ceiling prices for E5 RON92 and RON95-III are maintained at 19,611 VND per litre and 21,177 VND per litre, respectively. 
Meanwhile, the ceiling price for diesel oil 0.05S stands at 17,686 VND per litre, up 148 VND per litre; for kerosene, 16,263 VND per litre, down 116 VND per litre; and FO oil, 14,743 VND per litre, down 270 VND per litre.
The global price for RON92, which is the base for the production of E5 petrol, stood at 81.785 USD per barrel in the 15-day period prior to August 22, up 0.234 USD.
RON95 was sold at 84.332 USD per barrel, up 0.77 USD. The price of diesel 0.05S also went up to 86.297 USD per barrel, while those of kerosene and FO 180CST 3.5S dropped, prompting the two ministries' adjustment. 
The petrol price stabilisation fund has been used constantly over the past time to mitigate the impacts of rising global prices and contribute to curbing inflation.
This time, subsidies for E5 RON92 are 1,272 VND per litre (previously 1,194 VND per litre) and 697 VND per litre for RON95 (previously 554 VND per litre). The price of FO oil receives no subsidy.
Viet Nam to take advantages of Industry 4.0 for sustainable growth     
Viet Nam is striving for sustainable development on the basis of improving growth quality and taking advantage of the Fourth Industrial Revolution to increase labour productivity and competitiveness to move up in the global value chain.
This was the messageheard at the seminar on ASEAN 4.0: entrepreneurship in the Fourth Industrial Revolution held in Ha Noi on Tuesday.
It forms part of activities ahead the World Economic Forum (WEF) ASEAN 2018 that will take place here from September 11-13.
The event organised by the Ministry of Foreign Affairs saw the participation of representatives from ASEAN embassies in Viet Nam, ministries, leaders of top local technology enterprises and economic experts.
Bui Thanh Son, Deputy Minister of Foreign Affairs said Viet Nam was determined to build the pro-business Government and improve institutional reform, creating a favourable environment for businesses and people, especially the younger generation as well as start-up spirit and the country's dynamism.
"The Industry 4.0 is changing profound aspects of social life. It is important to recognise the impact of this revolution on each economy, organisation and people," he said.
Viet Nam is working to be one of the world's top 10 biggest software and digital content outsourcing service nations, with about a million employees in the IT field by 2020, Son said.
The Deputy Foreign Minister also highlighted the opportunities for ASEAN developing nations to make fast, sustainable and inclusive development in the fourth revolution.
ASEAN is the world's sixth-largest economy with 630 million people, of whom, 260 million have a regular access to the Internet. The number is expected to increase to 480 million by 2020. In Viet Nam, about 60 percent of the 93 million population are under 35 years of age. They have a quick access to new technology and about 55 percent of the population uses the internet.
Son cited estimates of Google and Singaporean Temasek groups, saying that the Southeast Asian internet economy will reach US$200 billion by 2025, or 6 per cent of the region's total GDP. "This is a favourable foundation and a big enough market for innovation and investment in new business models in the region as well as in Viet Nam," Son said.
However, he also highlighted challenges like large-scale automation, changing business models that cause disturbance, displacement, and employment replacement in large scale, especially in labor-intensive industries.
"This poses an urgent need for vocational education and training in many ASEAN countries," he said.
According to the International Labour Organisation (ILO), about 56 per cent of the workforce of five ASEAN countries, namely Malaysia, Indonesia, the Philippines, Thailand and Viet Nam, are at high risk of being replaced by new technologies in about two decades. Son suggested each ASEAN Government and ASEAN business promotes self-reliance, find new ways to adapt to and prosper in a fast-paced world under the influence of new technology.
Ibnu Hadi, ambassador of Indonesia to Viet Nam shared Indonesian roadmap for making the country's 4.0. Accordingly, Indonesia has focused on five key sectors in the revolution including textile, agriculture, garment, automotive and electronics to take advantages of the Industry 4.0. These industries are most involved in digitalisation in the future.
He said Indonesia in particular and the ASEAN in general are moving forward with both opportunities and challenges.
It was the reason that governments should provide appropriate policies and directions as well as improving education to prepare for this era which needs high quality human resources, he said.
He added that the ASEAN community is a unified market that requires co-ordinated co-operation and mutual benefit for all nations.
Talking about impacts of the digitalisation evolution on business sector in ASEAN countries, Dennis Brunetti, Eurocham president said it was necessary to have a connection mechanism for everyone.
Viet Nam should have a mechanism to support businesses when investing in the country in the field of innovation. Viet Nam should focus on investing in a broad and stable telecommunications system, which has a database to digitise the economy, develop education, transport and connect people.
Le Quoc Huu, lead engineer on Smart City at Viettel Group said Vietnamese firms should have adequate awareness on impacts of the Fourth Industrial Revolution and digital economy.
"Local companies should update new technology trends, changing their management methods as well as applying science and technology into production. Renewal in organisational structure and business models are the key issue to decide Vietnamese businesses' development," he added.
He said enterprises should build transition strategies within three to five years to gradually shift to Enterprise 4.0, building strengths and core values for enterprises based on breakthrough factors of innovation and creating digital culture.
Viet Nam and the World Economic Forum will co-host the ASEAN World Economic Forum 2018 (WEF ASEAN 2018) in Ha Noi from September 11 to 13.
This is one of Viet Nam's biggest foreign events this year, attracting more than 1,000 domestic and international delegates.
The WEF ASEAN 2018 co-hosting is the initiative of Prime Minister Nguyen Xuan Phuc and Executive Chairman of the World Economic Forum Klaus Schwab.
Under the theme "ASEAN 4.0: Enterprise Spirit in the Fourth Industrial Revolution", the conference is expected to promote dialogues and share the vision, ideas and policy directions related to the 4.0 revolution in ASEAN and around the world. The agenda of the WEF ASEAN 2018 was also elaborated on this year's ASEAN theme: "ASEAN Resilience and Innovation".
Nguyen Van Thao, personal assistant to the Vietnamese Minister of Foreign said the PM's opinion on the WEF ASEAN 2018 is to discuss contents which closely link to ASEAN countries' demand.
"We live in a global era; we must discuss the global issues. However, ASEAN is unique, so the content must be appropriate for our region," he added.