Vietnam fisheries int'l exhibition opens in HCM City
Visitors to the Vietnam Fisheries International Exhibition (Vietfish) 2018 
The Vietnam Fisheries International Exhibition (Vietfish) 2018 kicked off at the Saigon Exhibition and Convention Centre in Ho Chi Minh City on August 22.
The event attracts 233 exhibitors from 14 countries and territories, including 153 of Vietnam, showcasing aquatic products in 374 booths. The numbers of both exhibitors and booths increase by 6.8 percent and 3.6 percent, respectively, from last year.
Vietfish 2018, lasting through August 24, also features many workshops discussing the market situation, production trends and other hot topics in the fisheries sector at present.
Ngo Van Ich, Chairman of the Vietnam Association of Seafood Exporters and Producers, said over the last 20 years, Vietfish has established itself as a leading and influential fisheries exhibition in Asia as seen in the surge of exhibitors, booths and visitors.
He noted fisheries is defined as a key economic sector of Vietnam that makes up about 4 percent of the country's total export turnover every year.
In 2017, businesses weathered numerous difficulties to achieve the aquatic exports target of 8 billion USD. In the first half of this year, the figure was 4 billion USD, up 10.5 percent from a year earlier, Ich said, adding that the targeted export turnover of 10 billion USD in the near future is feasible.
Deputy Minister of Agriculture and Rural Development Vu Van Tam said the seafood processing and exporting industry, whose annual growth rate averages 10 percent between 2007 and 2017, plays an important role in the economy. However, it hasn't fully tapped into its potential and advantages in aquaculture, fishing and processing to improve export value.
Extensive economic integration and the Fourth Industrial Revolution promise to open up prospects for international cooperation in applying science and technology to promote the domestic industry. In this context, Vietnamese companies will also face many challenges and fierce competition from global rivals.
Therefore, they need to continuously innovate and better their competitiveness to overcome challenges and grasp opportunities to help Vietnamese aquatic products win trust of domestic and foreign consumers, Tam added.
Vehicle sales fall in Ghost Month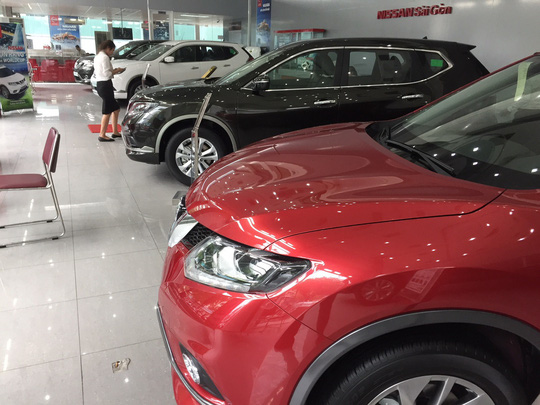 Many motorbike and car dealers in Vietnam's big cities reported slower sales at this time of the year which falls on the 7th lunar month traditionally called the Ghost Month.
In Vietnam, the fifteenth day of lunar July is called Ghost Day and the seventh month in general is regarded as the Ghost Month, in which ghosts and spirits, including those of the deceased ancestors, come out from the lower realm.    
The Ghost Month is considered an inauspicious time of the year for buying valuable items such as cars as well as doing important things such as holding weddings or ground-breaking ceremonies for houses.
Le Hoang Phu, owner of a car agent in HCM City's District 1, said motorbike and car sales often dropped in the Ghost Month despite attractive promotions.
Prices of motorbike models such as the Honda SH have reduced to around VND82-99 million (USD3,727-4,500) depending on different versions and colours. Prices of some other motorbike models of Honda such as PCX, Air Blade and Lead have also slightly fell.
Honda Vietnam has launched a big promotion campaign nationwide until September 15 offering free mobile phone cards for certain purchases. Customers are also being offered low interest rate for buying motorbikes on installments.
According to car dealers on Cong Hoa Street, Tan Binh District, lots of customers have made deposits, but they refused to receive their car in the seventh lunar month. They gave different reasons such as being busy for overseas business trips to avoid the Ghost Month.
Toyota's Hilux and Fortuner have been imported from Thailand into Vietnam; but their sales have been low during this period.
Car dealers have been racing to offer gifts for customers such as a set of accessories worth tens of millions of VND.
Prices of the Chevrolet Orlando have been also cut down by nearly VND100 million to just VND600 million. Ford and Hyundai have also reduced prices of some models.
PHI Group enters competition in Vietnamese real estate market
Through the co-operation with Hanoi MHD JSC, PHI Group, a diversified holding company from the US focused on mergers and acquisitions and investments in numerous sectors, will establish solid operations in the real estate market and development in Vietnam.
Recently, PHI Group signed a Memorandum of Understanding (MoU) for a comprehensive cooperation to partner up with Hanoi MHD.
According to the MoU, PHI will assist MHD to become a publicly traded company in the US or international stock markets.
Besides, PHI will engage MHD for the execution of its building projects in Vietnam, simultaneously, the two parties will cooperate to establish and invest in a real estate sub-fund under the master Reserved Alternative Investment Fund (RAIF) set up by PHI in accordance with the Luxembourg Institutional Bank Fund regulations.
It is expected that the size of the real estate sub-fund will increase substantially over time to meet the growing needs of investment and development in the Vietnamese real estate market.
In addition, the two firms will cooperate to jointly develop and implement various real estate projects in Vietnam, while simultaneously coordinating with international partners to develop and provide innovative construction materials with new technologies to Vietnam and other Southeast Asian markets.
Furthermore, MHD and PHI will cooperate to finance or invest in other third-party real estate and hospitality projects in Vietnam as opportunities arise.
PHI Group was instrumental in taking the first Vietnamese company public on the US' stock market in the past (Cavico Corporation, which used to be listed on Nasdaq) and is currently engaged in the areas of agriculture, renewable energy, real estate, consumer goods, and mergers and acquisitions in Vietnam. PHI Group will assist in taking MHD public in the US' stock market and creating a platform for MHD's growth and expansion in the future.
Nguyen Thanh Tung, chairman and general director of Hanoi MHD, stated that co-operating with PHI Group helped Hanoi MHD to participate in the development of the real estate sub-fund under the Luxembourg Institutional Bank Fund as well as other business opportunities that can capitalise on our expertise and experience to create significant values for all stakeholders that would otherwise not be possible."
Henry Fahman, chairman and CEO of PHI Group, said, "As we continue to focus on a number of key long-term programmes in Vietnam, we are delighted to have MHD as our partner in the real estate investment and development sector."
Phu My Hung set for annual Green Farm Festival     
Real estate developer Phu My Hung Development Corporation has announced its third Green Farm Festival will be celebrated next weekend (August 25 and 26).
Organised in The Crescent area in the Phu My Hung City Centre, it seeks to encourage people to use green, environment-friendly products.
Showcased at the festival will be a range of products like vegetables, egg, milk, rice, fruits, and cosmetics.
It is expected to attract thousand of visitors, who will have a chance to win gifts and prizes.
Their entry ticket of VND200,000 (US$9) guarantees a prize that could be vegetables, mushroom, fruits, honey, fruit juice, home appliances, and cosmetics.
Phu My Hung has developed the Phu My Hung City Centre in District 7, home to many expatriates.
The company organises such community events throughout the year. 
MCH finalising bonus share list     
Masan Consumer JSC will finalise the list of beneficial shareholders that will receive 79.55 million bonus shares on August 28.
The bonus shares are issued at the rate of 15 per cent, meaning each shareholder will receive 15 new shares for every 100 shares she or he holds.
The value of the deal is VND795 billion (US$35.3 million), taken from Masan Consumer's share premium capital.
According to the company's audited 2017 financial report, its share premium capital was VND5.08 trillion. Masan Consumer has another VND1.64 trillion worth of treasury shares.
In the first six months of 2018, Masan Consumer recorded VND7.34 trillion in net revenue, up 34 per cent year on year.
Its post-tax profit rose 146 per cent year on year to reach VND1.54 trillion in the first half and its earnings per share was VND2,884.
The company is trading more than 548.7 million shares on the Unlisted Public Company Market (UPCoM) as MCH.
Its shares closed down 0.5 per cent at VND98,500 ($4.38) per share on Thursday. 
BGRIM acquire VN solar power project for $35.2m     
B Grimm Power Plc has completed a US$35.2 million acquisition of a solar photovoltaic power projects in Viet Nam.
BGRIM, through subsidiary B Grimm Renewable Power 2 Ltd, has acquired an 80 per cent stake in Phu Yen TTP Joint Stock Company, the project company investing and developing in a 257MW PV scheme in the the south central province of Phu Yen.
The purchase of 80 million shares in the Phu Yen TTP, concluded on Thursday, forms part of SET-listed BGRIM's rapid expansion of power generation equity in Thailand and overseas.
Phu Yen will particularly contribute to BGRIM's growing renewal power portfolio as well as strengthening its presence in Viet Nam, according to BGRIM president Preeyanart Soontornwata.
BGRIM has recently completed a deal for a 55 per cent stake in the 420MW solar powerhouse in Tay Ninh, southwest Viet Nam, billed as the largest of its kind in Southeast Asia.
Yuanta to increase charter capital     
Brokerage firm Yuanta Securities Vietnam plans to issue 70 million additional shares to raise its charter capital to VND1 trillion (US$44.4 million) from the current VND300 billion.
The capital increase aims to provide extra funding for the company's business activities, improve its financial capability and develop new products and services for the market as well as meet the requirements of the State Securities Commission.
The capital hike plan is parts of the company's strategy to meet the increasing demand of investors as the stock market is forecast to improve and set new highs this year, according to the firm's chairman Le Minh Tam.
Yuanta Securities Vietnam was renamed from De Nhat Securities Company after Tam transferred 16.6 million shares or a 55.3 per cent stake of the latter to Taiwan-based Yuanta Securities on December 7, 2017.
According to the firm's financial report, Yuanta Securities Vietnam recorded VND700 billion worth of total assets as of the end of June. The figure included VND510 billion worth of margin lending.
The company has 30 million shares trading on the Unlisted Public Company Market (UPCoM) as FSC. Its shares stood at VND11,200 per share on Friday. 
Techcombank, TPBank finalise capital hike plans     
The State Bank of Viet Nam (SBV) has recently announced the revision of licensing certificates for TPBank and Techcombank after the two banks finalised their capital hike plans.
Accordingly, TPBank's charter capital has been revised to nearly VND6.72 trillion (US$285.95 million) from VND5.84 trillion previously, while Techcombank's charter capital has increased from VND11.65 trillion to VND34.96 trillion.
TPBank's additional capital was partially from the bank's share sale in June. The bank completed the private sale of 87.63 million shares to more than 20 investors, valued at nearly VND2.2 trillion in June. Among the investors, Finnish PYN Elite Fund Management, which manages assets worth 450 million euros (over VND12 trillion), spent nearly VND840 billion to acquire more than 33.5 million shares of TPBank. After the transaction, PYN Elite Fund owns 4.99 per cent of the bank's charter capital.
Meanwhile, Techcombank's capital hike was following an issue of over 2.33 billion shares worth over VND23.31 trillion to 4,262 existing shareholders. After the capital increase, Techcombank becomes the country's third largest joint stock commercial bank in terms of charter capital. 
PropNex enters Viet Nam in master franchise deal     
Singapore's largest listed real estate agency PropNex has recently signed a master franchise agreement with PropNex Realty Vietnam Co to grow its business in Viet Nam.
The agreement will give Singapore-based PropNex a 25 per cent stake in the Viet Nam franchisee for a nominal sum of US$1. Following the deal, PropNex Realty Vietnam will be 75 per cent owned by unrelated parties and 25 per cent owned by PropNex Realty.
The agreement lasts for an initial 10-year term (starting from August 14, 2018), with an option to extend it for a further 10 years.
PropNex Realty Vietnam is a company registered in Viet Nam and carries on the business of real estate brokerage with more than 70 sales staff.
PropNex is continuously enhancing and expanding its suite of real estate services in Singapore and growing its operations regionally. The group also offers access to international markets through its partnership with leading property consultancy Jones Lang LaSalle.
The entry into the agreement is in line with PropNex's regional expansion plans and it hopes to strengthen its market position in Viet Nam.
PropNex currently has more than 7,454 salespeople in Singapore, 800 in Indonesia and 100 in Malaysia. 
Vietjet approves advancing first dividend payment of 2018
The Vietjet Aviation JSC (HSX: VJC) approved advancing the first dividend payment of 2018 at a rate of 20 per cent (VND2,000 ($0.08) per share) in a resolution dated August 16 from its Board of Directors.
Thanks to positive performance in the opening months of the year, Vietjet shareholders will be advanced the 2018 cash dividend payment at a rate of 20 per cent, in addition to a 20 per cent dividend paid recently.
Vietjet will pay the dividend on September 19. With VND5.416 trillion ($240 million) in charter capital, it will spend over VND1.083 trillion ($48 million) on the payment.
According to the Resolution from the Annual Shareholders Meeting 2018, the planned dividend payout ratio is 50 per cent in both shares and cash.
Vietjet also approved a dividend payout ratio of 50 per cent last year and shareholders decided to increase it to 60 per cent thanks to positive business results. Vietjet has a good record of paying high dividends. 
At the close of trade on August 17, VJC stood at VND151.000 ($6.5), an increase of 24.8 per cent since the beginning of the year.
Vietjet operates 60 A320 and A321 aircraft on more than 385 flights daily, carrying more than 60 million passengers to date, with 94 routes covering destinations in Vietnam as well as international destinations such as Hong Kong, Singapore, South Korea, Taiwan, China, Thailand, Indonesia, Myanmar, Malaysia, Cambodia, and elsewhere.
It plans to expand its network across the Asia-Pacific region and is continuing to expand its regional network. It has recently signed a contract to purchase new aircraft from the world's leading aircraft manufacturers.
Vietjet is the first airline in Vietnam to operate a low-cost, modernized carrier to provide a wide range of services to customers. Apart from air transport, Vietjet also provides consumer goods and services to customers through the application of advanced e-commerce technology.
The carrier is an official member of the International Air Transport Association (IATA) and holds an IOSA Safety Certificate. In addition to being in the "Top 500 Leading Brands in Asia 2016" and the "Best Recruiting Brand in Asia" for many consecutive years, Vietjet was also named "Best Asian Low Cost Carrier" in the TTG Travel Awards in 2015. It was also among the Top 3 Fastest Growing Facebook Fanpages, according to Socialbakers.
Thai Square office building to open in October
Located in 17 Tong Dan Street in Hanoi's Hoan Kiem district, the building is managed by the Ton Dan Hanoi JSC, a subsidiary of Thaigroup.
In the heart of Hanoi, Thai Square is only 500 meters away from Hoan Kiem Lake and 300 meters from the Hanoi Opera House, in an area commonly referred to as the city's financial district. Major landmarks in the proximity include the Sofitel Legend Metropole Hanoi Hotel and the Hilton Hanoi Opera Hotel, among others.
This is the latest office building of Grade A standard in Hanoi's CBD. The building comprises 22 floors of office space and four basements with a net leasable area of more than 25,000 sq m.
It has two entrances, of which the main entrance is on Tong Dan Street and the auxiliary entrance on Tran Quang Khai Street. The project boasts some of the highest specifications, including nine high-speed Hyundai elevators of 4m/s, a chiller system from Trane (US) with the world's leading advanced control technology and energy savings, and a BMS intelligent building management system.
The building has a modern exterior and advanced facilities and equipment, providing a professional, international standard, and efficient workspace that makes it an ideal place for domestic and foreign businesses.
CBRE Vietnam was officially appointed the property management agent and the marketing and leasing consultant for Thai Square at a signing ceremony on August 16.
Ms. Dang Phuong Hang, Managing Director of CBRE Vietnam, said it is extremely proud to be appointed Lead Consultant for the operational management, marketing and leasing activity for Thai Square. "We believe that with a wealth of property management experience, deep understanding of market requirements, strong network of tenants and occupiers, and a professional and dedicated team, CBRE will strengthen the position of Thai Square under the increasingly competitive market conditions in Hanoi, making it one of the top choices for discerning local and international companies doing business in the center of Hanoi," she added.
Thaigroup is a large, multi-industry private corporation with operations around Vietnam. It is currently investing in the Kaito Cement Plant in southern Binh Phuoc province and the Thai Cement Ha Tien Cement Plant in the Mekong Delta's Kien Giang province, with capacity of up to 4.5 million tonnes per year in each. Thaigroup is also the owner of the Phu Quoc Enclave Resort Complex, on a total area of 352 ha in Bai Thom, Phu Quoc Island, and Ngoc Island, with a total area of 240 ha, in central Quang Ngai province.
SHTP to strengthen technological collaborations
The Saigon Hi-tech Park (SHTP) plans to promote their cooperation with international universities, research institutes, and businesses regarding developing and implementing high-tech products. 
It is going to organize three international conferences to connect researching, commercializing and manufacturing activities.
The upcoming event will be the conference 'Implementing Nano technology and new materials' held on August 31. The event is expected to welcome 12 speakers who are leading researchers of the fields coming from Japan, the USA, Singapore, and Vietnam. 
The keynote speakers in the event will be Professor Sumio Iijima (from Meijo University of Japan) – the person inventing carbon nanotube material in Japan in 1991 and establishing a foundation for the remarkable birth of Nano technology in the world, Professor Munir Nayfeh (from Illinois University of the USA) – the person who invented Nano silicon material that is luminous and is widely applied in biomedicine for cancer treatment.
The second event is a Microelectromechanical Systems Forum (MEMS Forum) to be held on September 28 with the theme 'Catching the trend – Fostering the creativity'.
The focus of the forum will be a display stage for MEMS technology in order to encourage contracts of commercializing the technology. Simultaneously, there will be round-table discussions among experts and scientists on the four topics of commercializing MEMS products from research results, policies to attract investment to develop MEMS technology, human resources training to meet high demands of the MEMS technology, and the role of venture capital fund in the development of the MEMS ecosystem.
The forum will also talk about management strategies to form the MEMS market in Vietnam in the middle and long term while maintaining a strong network between business – business, business – expert, and expert – expert
The last and most prominent event is the 2018 annual international conference of high-tech parks with the theme 'Robot and Artificial Intelligence' to be held on November 16 and 17, 2018. 
Besides the main theme, there are three sub-themes named 'Interaction between Humans and Robots in Industry 4.0', 'Robots and Artificial Intelligence for Smart City', 'Vietnam in Era of Robots and Artificial Intelligence'.
The conference is expected to welcome renowned scientists of the field like Professor Kim Min Jun (from Southern Methodist University of the USA), Professor Lee Joo Ho (from Ritsumeikan University of Japan), Professor Pham Duc Truong (from Birmingham University of England), and other scientists and postgraduate students from the Korea Institute of Science and Technology (KIST).
As said by Dr. Le Hoai Quoc, Director of the SHTP, his organization aims at becoming the high-tech pioneer of the nation as well as the area in attracting investment and developing science – technology. The above conferences are a preparing step for a much sustainable growth and for optimizing all of its potential in Industry 4.0.
In 2018, SHTP plans to attract  FDI investment of around $600 million, to achieve  production value of around $14 billion, accounting for 30 percent of the total export value of Ho Chi Minh City. This will greatly enhance its added value from the current figure of 23 percent. 
Investors suspicious of Asama Mining
Many investors of cryptocurrency mining firm Asama Mining recently leveled multiple accusations against the company on social media, including claims of fraud. However, they have failed to contact the head of the company to address these concerns to date, according to the local media.
Asama Mining reportedly operates cryptocurrency mining machines and is located in a technology zone in HCMC. The firm claims that investors can use Asama Coin for purchasing houses and land and for investing in stocks, or they can convert the coin into bitcoin. After injecting money into the firm, investors are promised one Asama Coin, equivalent to US$1.
However, investors now cannot convert Asama Coin into bitcoin as the firm has deactivated this function. Many of them want to sell their Asama Coins in exchange for cash, but no exchange floors are willing to accept this kind of coin as it belongs to a suspicious firm. As a result, Asama Coin has been rendered worthless.
Investors have also complained that the firm has not paid them refunds for more than a week. In response to the sluggish payments, a technical team at the firm explained in a group chat that Asama Mining is currently facing financial hurdles and will open an exchange floor instead, through which investors can conduct transactions with each other using Asama Coins provided by the company.
The local media quoted an unverified source among the investors as saying that the Asama Mining director will travel to the United States in mid-August and will rename the firm while the members of the managing board are in South Korea.
Asama runs the same business as Sky Mining, which was also accused of fraud weeks ago, in terms of capital mobilization and refunds. Investors have been promised a daily refund of 0.5-2.5% on their investments, which range from US$100 to US$10,000, and the interest rate was expected to reach 300% after a year.
In addition to promising astounding profits, Asama Mining and Sky Mining reportedly paid high commissions based on a multilevel marketing format for expanding their business networks. Asama Mining boasted it would achieve significant revenue and robust growth in the days ahead, prompting many people to invest in the firm in the hope of making a hefty profit.
Some technology experts have warned that Asama Mining runs the same risky business model as Sky Mining and iFan, but numerous people still continue to invest heavily in these firms in the hope of making quick money. The experts also noted that prevailing regulations in Vietnam do not allow transactions using cryptocurrencies and that violations will invite penalties under the law.
Firms may be given payroll autonomy: deputy minister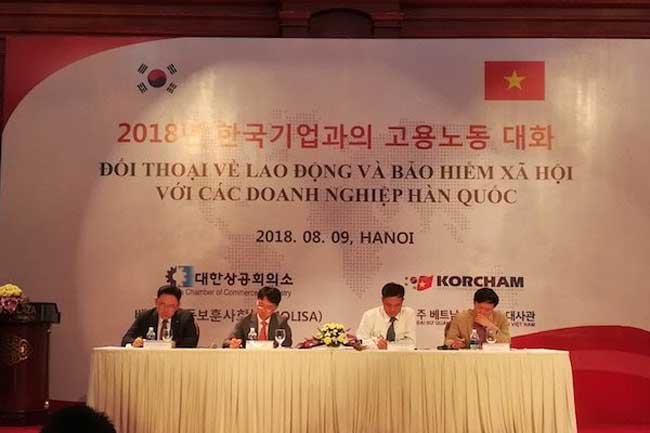 A dialogue between Korean enterprises and the Vietnamese Ministry of Labor, Invalids and Social Affairs
The Labor Code will be amended to allow enterprises, including State-owned ones, to choose their payroll systems, said Doan Mau Diep, deputy minister of Labor, Invalids and Social Affairs.
At a dialogue between Korean enterprises and the Vietnamese Ministry of Labor, Invalids and Social Affairs, held in Hanoi on August 9, Diep said the State will gradually reduce its intervention in the payroll policies of enterprises. Employees' salaries will be determined based on negotiations with their employers, in line with market forces, he added.
Under the current regulations, the difference between two consecutive wage grades must be at least 5%, while the lowest wage grade applicable to laborers doing jobs that require training must be at least 7% higher than the region-based minimum wage. In addition, the wage level applicable to hazardous and dangerous jobs must be at least 5-7% higher than that of laborers working under normal conditions.
At the dialogue, Mai Duc Thien, deputy director of the Department of Legal Affairs under the Ministry of Labor, Invalids and Social Affairs, said that the draft of the amended Labor Code includes new regulations on salary calculation.
A region-based minimum wage will ensure minimum living standards for workers and their families, based on relevant factors such as the state of the labor market and socioeconomic development progress.
According to the Korean representatives, the annual overtime work limit of 200 hours, and in special cases, 300 hours, is much lower than in other regional countries, such as Thailand and Singapore. They proposed increasing the maximum number of overtime hours to 600 annually.
Thien agreed with the representatives. He, however, pointed out that the overtime working hours combined with the normal working hours of an employee are not low compared with Indonesia, Thailand and Singapore.
In the draft Labor Code, the Ministry of Labor, Invalids and Social Affairs has suggested an annual overtime work limit of 400 hours.
The draft is expected to be considered in May next year and approved in October.
South Korea is currently one of the largest investors in Vietnam. In addition to sectors that need large numbers of workers, Korean enterprises have invested in high-value-added sectors, including electronics, finance-banking and real estate.
They have recruited more than one million Vietnamese employees. As such, the local salary and social insurance policies will have a significant impact on their operations in Vietnam.
Zone Startups launched in Vietnam
Vietnamese startups specializing in the technology sector will soon benefit from an international startup accelerator program called Zone Startups.
Zone Startups Vietnam, a cooperation program launched by Toronto-based Ryerson Futures Inc., has partnered with entities in Vietnam, including UniBrands and VinaCapital, and individual investors, such as Nguyen Trung Tin, general director of Trung Thuy Group, and Tieu Yen Trinh, general director of TalentNet, to execute the global project of Zone Startups.
Speaking at the signing ceremony on August 9, which also marked VinaCapital's participation in the program as its founder, Alan Lynse, a representative of Ryerson Futures and the Zone Startups global project, noted that Zone Startups Vietnam was responsible for finding startup projects related to technology and providing innovative and potential software to Vietnam, the region and the world. Zone Startups Vietnam will consider various criteria, such as startup founders, market potential and products, when accepting and supporting projects, Lynse added.
The selected startups will be offered counseling by experts and will be able to connect with a large partnership network. In addition, Zone Startups will support enterprises in boosting strategies to call for investment capital and in accessing opportunities to expand their businesses.
Zone Startups Vietnam has invited applications from startups. For further information, startup founders can visit vietnam.zonestartups.com or send an email to media@zonestartups.com.
Mai Linh to launch 5 passenger ships on Can Tho-Con Dao route
Mai Linh Tay Do JSC, a subsidiary of Mai Linh Corporation, signed a contract with Z189 shipyard on Thursday to build five passenger ships, worth an estimated VND300 billion, to ply the waters between Can Tho and Con Dao. The ships are expected to start operations on April 30 next year.
The ships will be designed as double-hull watercraft, with an average speed of 32 knots and a capacity of up to 339 passengers. In addition to the economy seats, each ship will be equipped with a meeting room, business seats and bars, on par with international standards.
During the initial period, there will be at least one daily trip between Can Tho and Con Dao off Ba Ria-Vung Tau Province. Ships will depart from both wharfs in central Can Tho City and Con Dao, with a trip duration of three hours and 15 minutes.
Mai Linh Tay Do plans to continue to invest in and operate similar services on more routes connecting Can Tho with other localities, such as Phu Quoc, HCMC, Chau Doc, Phu Quy Island and Cat Ba Island.
Alpha King inks deal with Ascott to manage residential project
Alpha King Real Estate Development JSC signed an agreement on August 8 with Ascott Limited (Ascott), a leading Singapore-based international serviced residence owner and operator, to manage its luxury residential project in HCMC's District 1.
Alpha King, a foreign-owned development firm, will authorize Ascott to manage the operations of the project under the brand Ascott The Residence. This is the first Ascott The Residence development in Vietnam, which is slated for completion in 2021 and located on the Saigon River.
The building's 205 one-or-two-bedroom apartments, covering the first 18 stories of the building, will be under the management of Ascott, providing residents with advanced technology and an international standard of services.
Ascott The Residence will use BIM technology in operating and managing the apartments, along with the LEED Silver certification to ensure a healthy living environment for the residents, according to investor Alpha King. Additionally, these apartments will be equipped with soundproof walls, floors and furniture purchased from the world's top brands.
Alpha King CEO Jimmy Chan remarked that this cooperation is proof of the firm's commitment to offer high quality service residence in the city.
Environment projects in HCMC in need of investment
The HCMC government today, August 9, publicized a list of 17 wastewater treatment, canal dredging and flood control projects, calling for investments as these infrastructure and environment projects require significant funding, exceeding the city's budget.
Speaking at a conference on investment in urban flood control and wastewater treatment solutions, held in HCMC on August 9, a representative of the municipal authority said the city currently needs a large amount of capital for urban infrastructure and environment projects.
Spending on anti-flood projects accounts for an estimated VND96,300 billion, of which VND23,000 billion has been mobilized and the remaining VND73,300 billion is waiting for channeling, while the city's budget is regulated to invest a mere VND16,400 billion into these projects.
Of the 17 projects, seven involve systems of wastewater treatment and collection for areas such as West Saigon, Binh Tan District, Tan Hoa-Lo Gom, Rach Cau Dua and Northwest Saigon, while 10 projects relate to the building of stone embankments; dredging the Thu Dao, Ong Be and Thay Tieu canals; restructuring Vinh Binh canal; and building drains to control tides in the Song Kinh and Rach Tra rivers and dykes surrounding the Saigon River from Vam Thuat to Song Kinh.
HCMC Vice Chairman Tran Vinh Tuyen said the municipal government hopes financial organizations and domestic and foreign investors will present solutions and engage in the projects under a public-private partnership format.
According to Nguyen Hoang Anh Dung, deputy director of the Steering Center of the HCMC Urban Flood Control Program, as the city is feeling the impact of climate change, such as higher rainfalls, higher-than-expected flood tides and landslides in the Saigon and Dong Nai rivers following rapid urbanization, HCMC's drainage systems are only 60% efficient, even as multiple roads lack drainage systems.
As a result, residents still face submersion in case of heavy rainfall. Therefore, it is necessary to promptly invest in anti-flood and wastewater treatment projects as some experts have warned that HCMC is one of the 10 cities most affected by climate change, Dung said.
HCMC has completed three canal rehabilitation projects; built three wastewater treatment factories and drains, which only stretch 4,000 kilometers instead of the planned 6,000 kilometers; dredged 60 kilometers of canals; and built 26-kilometer dykes for Binh Thanh and Hoc Mon districts and District 12. The dykes should reportedly be longer than they are.
The municipal authorities have called on scientists, financial organizations and investors to participate in these projects under the build-lease-transfer, build-transfer-lease and build-transfer formats, Dung said, adding that for wastewater treatment projects, investors may recoup their capital by collecting fees for daily wastewater treatment. Collection regulation will be issued by the municipal government this year, Dung added.
Meanwhile, procedures and paperwork for site clearance, resettlement and investment remain complicated and continue to overlap, hindering investment and affecting plans and the progress of the projects.
VPBank appoints two executive managing directors
VPBank has picked Sanjeev Nanavati and Luu Thi Thao as executive managing directors cum standing deputy CEOs, who will be in charge of revenue generation units and supporting business units respectively.
Prior to his appointment, Nanavati has over 30 years of global and Asian banking experience at Citibank, Standard Chartered Bank, and Bank of America.
He was Citibank's longest-serving CEO in Malaysia, and served as senior advisor to McKinsey regarding Asian banks. 
Luu Thi Thao, executive managing director cum standing deputy CEO of VPBank - PHOTO: VPBANK
Having joined VPBank's BOM since the end of 2011, Luu Thi Thao has played a critical role in a comprehensive transformation program for VPBank.
She has provided VPBank with a wealth of knowledge and insights on the local business environment with over 20 years of experience working at Big 4 audit firms (PWC, KPMG) and big global banks like ABN AMRO and ANZ.
Adjusted land planning to contribute to HCMC's development: HCMC Chairman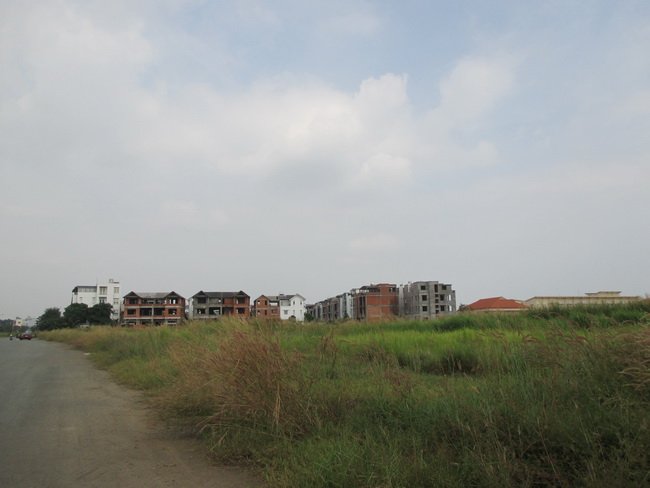 The adjustment of land use planning will meet the development requirements of industries, commerce and services and will help upgrade the urban infrastructure, noted HCMC Chairman Nguyen Thanh Phong at a recent meeting.
On August 11, the HCMC government held a meeting to announce the government's Resolution 80/NQ-CP, dated June 19, on adjusting land use planning until 2020 in HCMC.
Under the resolution, HCMC can convert 29,367 hectares of agricultural land into nonagricultural land from 2011 to 2020. There is currently 26,246 hectares of agricultural land that can have its use purpose changed until 2020.
Data from the city government showed that agricultural land in HCMC will drop from 118,052 hectares in 2010 to 88,005 hectares in 2020, while nonagricultural land will double from 90,868 hectares in 2010 to 188,890 hectares in 2020.
According to the HCMC Department of Natural Resources and Environment, the converted land will be used to build satellite towns and production zones for major industries.
Nguyen Toan Thang, director of the department, was quoted by Thanh Nien newspaper as saying that some land use targets have not been fulfilled in the past, affecting the efficiency of land use and environmental protection. The improper conversion of land use purpose was not prevented, and investors with poor financial capabilities have been assigned land but have failed to execute the projects, Thang added.
As of end-2015, some 2,100 hectares of urban land did not have their use purpose converted as targeted.
Chairman Phong said that up to 52% of the land in HCMC is agricultural land but has contributed only 0.06% to the city's gross domestic product. Land planning adjustment will facilitate the development of industries and services, along with the urban infrastructure, he stressed.
The chairman added that HCMC is willing to support enterprises, but projects that stay idle after three years will be canceled.
HCMC to help businesses enter global value chains

The HCMC government will take steps to support local enterprises in deepening their integration with global value chains and their overseas investments, according to the Government news website.
Nguyen Phuong Dong, deputy director of the HCMC Department of Industry and Trade, noted that the department has proposed the city government focus on connecting local and foreign firms going forward.
According to a report by the department, the city's index of industrial production grew an estimated 7.33% in the January-July period. Enterprises trading in four major industries -- mechanics, electronics, chemicals-rubber-plastics and food processing -- have expanded their markets and invested in equipment and machinery to improve their product quality and competitiveness.
The mechanics-electricity sector alone posted growth of 12.25% in the seven-month period. In particular, enterprises in HCMC are able to manufacture automatic machines with high quality and prices equivalent to 50-70% of machine imports.
According to the municipal Department of Industry and Trade, foreign direct investment (FDI) enterprises in the city create strong demand for products from supporting industries.
Samsung Group, for example, aims to have 500 local suppliers of hi-tech components. However, only 50 local firms are currently involved in the company's supply chain, including 30 first-tier suppliers.
To increase the number of enterprises in HCMC and Vietnam, as a whole, participating in global value chains, the HCMC Center of Supporting Industries Development (CSID) has teamed up with Samsung to send experts to companies to help them improve their production capacity.
Over the next two months, the HCMC Department of Industry and Trade will organize programs to build links between local and FDI firms through the series "Sourcing fair for supporting industries with buyers 2018."
Takimoto Koji, head of the Japan External Trade Organization (JETRO) in HCMC, said JETRO would coordinate with CSID and relevant agencies in Vietnam to hold the Supporting Industry Show 2018 in HCMC in October to connect participating firms in an effort to promote the development of Vietnam's supporting industries. The expo will attract 18 Japanese companies as buyers and 30 Vietnamese suppliers.
According to CSID Deputy Director Le Nguyen Duy Oanh, the event is a good opportunity for enterprises in HCMC to cooperate with domestic and international partners and to join global value chains.
Ministry scraps BOT investment plan for Rach Mieu 2 Bridge
The Ministry of Transport is considering using either the State budget or official development assistance (ODA) loans to build the Rach Mieu 2 bridge, instead of calling for build-operate-transfer (BOT) investment as previously proposed.
At a working session between the Ministry of Transport and the government of Ben Tre Province on August 11, Minister Nguyen Van The noted that as Rach Mieu Bridge, which links the Mekong Delta provinces of Tien Giang and Ben Tre, is now overloaded, the building of Rach Mieu 2 Bridge is essential.
According to The, compared to the Dai Ngai bridge project, which will connect Tra Vinh and Soc Trang provinces in the Mekong Delta region and has already been properly researched, the Rach Mieu 2 bridge project is making slow progress, with no formal studies in place to report to the government and the National Assembly or to invite bidders.
The minister asked the Planning and Investment Department and Project Management Unit 7 to work hard on studying the project and consulting ministry leaders to launch it ahead of time.
"Project Management Unit 7 needs to focus on working with consulting units and the governments of Tien Giang and Ben Tre to find suitable investment models," The said, adding that plans being proposed must highlight the advantages and disadvantages so that they can be compared before a suitable selection is made.
Regarding financial plans, according to The, with a VND2-trillion BOT project on National Highway 1, capital recovery may take up to 20 years and investments may amount to VND6-7 trillion due to additional costs.
Meanwhile, on National Highway 60, where Rach Mieu 2 Bridge will go up, a road expansion project, worth over VND1.6 trillion, is in progress in addition to the Co Chien Bridge project, both being constructed under the BOT model. If Rach Mieu 2 Bridge is built with BOT capital and toll collected, The questioned whether the area would then have three tollgates to support it.
He added that if Rach Mieu 2 Bridge receives BOT investments, this might lead to overlapping fees.
As such, the plan must be given more consideration before it is presented to the Prime Minister. "I think that an investment plan involving drawing from the budget and ODA capital should be chosen," The said.
After hearing the viewpoint of the transport minister, Vo Thanh Hao, secretary of the Ben Tre Party Committee, proposed dropping the plan to use BOT capital.
Based on the prefeasibility study of the Rach Mieu 2 bridge project prepared by Dasan Consultants, Project Management Unit 7 had earlier reported to the ministry that it had selected four potential locations for the bridge.
Under the chosen plan, the new bridge will be 3.8 kilometers upstream of the existing bridge and will have four lanes. No bypass will be needed.