Over VND96 trillion of G-bonds mobilised     
The State Treasury of Viet Nam has raised a total of VND96.251 trillion (US$4.13 billion) via auctions of Government bonds at the Ha Noi Stock Exchange (HNX) since the beginning of the year.
At an auction this week, the State Treasury mobilised VND3.95 trillion from five-year and seven-year bonds worth VND500 billion each and 10-year bonds and 15-year bonds worth VND2 trillion each.
The interest rate of bonds increased slightly.
Bonds with 10-year maturity raised VND1.55 trillion with an annual interest rate of 4.53 per cent, up 0.03 percentage points from the previous auction on August 1.
A sub-session auction of 10-year bonds drew VND600 billion with the yearly interest rate of 4.53 percent.
Those with a 15-year term attracted VND1.2 trillion with an annual interest rate of 4.81 per cent, up 0.03 percentage points in comparison with the rate of the previous auction on July 25, 2018.
As much as VND600 million was mobilised from 15-year bonds at the sub-session auction with an interest rate of 4.81 per cent per year.
No bonds of five-year and seven-year terms were sold. 
BIDV succeeds in $18 million bond issue     
The Bank for Investment and Development of Việt Nam (BIDV) has recently issued 10-year and 12 year-bonds worth a total of VNĐ430 billion (US$18.29 million).
The interest rate on 10-year bonds, which totalled VNĐ300 billion, is floating and determined by the reference interest rate (the 12-month saving deposit rate of Agribank, Vietcombank, BIDV and VietinBank) plus 1 per cent.
12-year bonds have a fixed interest rate of 7.7 per cent in the first seven years. After that time, the rate rises to 8.2 per cent providing BIDV doesn't repurchase the bonds.
These are all non-convertible bonds unsecured by property.
The proceeds will be used to supplement BIDV's capital and improve its financial capacity.
Increasing capital is one of the most urgent tasks for banks at the moment, especially State-owned banks, because if they cannot do so before 2020, their capital adequacy ratio (CAR) will fall below the minimum level stipulated by the State Bank of Việt Nam (SBV) and under Basel II norms – a set of banking laws and regulations issued by the Basel Committee on banking supervision to enhance competition and transparency in the banking system and make banks more resistant to market changes.
However, raising capital has not been easy as banks are struggling to find foreign investors while they are not allowed to hold on to dividends to increase capital, so some banks have decided to issue bonds.
In July, the Việt Nam Bank for Industry and Trade (VietinBank) also announced that it had successfully issued bonds worth more than VNĐ2.43 trillion, bringing the bank's total issued bonds to some VNĐ30.92 trillion.
VietinBank's bond interest rate is floating and determined by the reference interest rate plus 0.8 per cent. These are also non-convertible bonds unsecured by property. 
VPBank plans to issue 33.7 million ESOP shares     
Vietnam Prosperity Joint Stock Commercial Bank (VPBank) plans to issue nearly 33.7 million shares for its employees in the form of an employee stock ownership plan (ESOP) at the price of VND10,000 per share.
VPBank said in its statement that the bonus shares will be unavailable for trading for three years from the issuance date.
VPBank has not decided on its issuance date but the bank expects to gain the approval of the State Securities Commission to issue the bonus shares in 2018.
After the issuance, if its employees cannot absorb all the bonus shares, VPBank will sell the remainder at a rate above VND10,000 (US$0.44) per share or terminate the remaining amount of shares and only record the number of shares sold to employees.
VPBank is trading a total of 2.42 billion shares on the equity market, equal to VND24.2 trillion in charter capital. The figure includes 1.82 billion shares being listed on the HCM Stock Exchange with code VPB and 73.2 million treasury shares.
The coming ESOP share issuance is expected to raise the bank's charter capital by VND337 billion to VND24.56 trillion.
In the first six months of the year, VPBank recorded VND293 trillion worth of total assets, an increase of 6 per cent from the beginning of the year.
Its net revenue rose 28 per cent year on year to VND14.5 trillion in the first half of the year, accounting for 43 per cent of its full-year target.
The bank estimates its combined pre-tax profit in the first six months may be up 34 per cent year on year to VND4.37 trillion, equal to 40 per cent of its full-year target.
VPBank shares ended Monday at VND27,150 per share, up 1.3 per cent from last week's end level. 
Decree on State Capital Management Committee to be issued next month     
The Government will issue a decree regulating the functions, duties, rights, and organisational structure of the State Capital Management Committee next month, said Deputy Prime Minister Vuong Dinh Hue.
The committee will manage State capital and assets at 20 corporations and groups. The corporations and groups have a total State capital of VND821 trillion (US$36 billion) and total value of assets at over VND1.5 quadrillion, equal to 50 per cent of the total State capital and assets at the country's State-owned enterprises (SOEs).
According to the draft decree released in May, the committee will have a chairman and at most four vice chairmen who are appointed and dismissed by the Prime Minister, in accordance with the law.
It will have nine departments, including the Department of Agriculture; Department of Industry; Department of Energy; Department of Technology and Infrastructure; Department of General Affairs; Department of Legislation and Internal Control; Department of Staff Organisation; Administration Office; and the Information Centre.
The committee will be responsible to the Government for effectiveness in the use of State capital and assets in SOEs. It will be supervised by the Government, the National Assembly and law-protecting agencies.
The establishment of the committee will free up a number of specialised ministries from performing the function of being a managing body of SOEs. As such, these ministries will be able to do a better job in exercising the function of State management across all types of enterprises – such as SOEs, domestic private enterprises, and foreign ones – by creating the best business or investment policies and climate for enterprises to grow.
Binh Son Refining's profit exceeds target     
Binh Son Refining and Petrochemical Company (BSR) reported post-tax profits of nearly VND3.6 trillion (US$1.5 million) in the first seven months of 2018, meeting 172 per cent of its seven-month target and 103 per cent of the annual target.
BSR is a subsidiary of Viet Nam National Oil and Gas Group (PetroVietnam, PVN) and operator of the $3 billion Dung Quat Oil Refinery in the central province of Quang Ngai, the first oil refinery in the country.
The company earned VND66.5 trillion in revenue during the reviewed period, equivalent to 113 per cent of the seven-month target and 85 per cent of the annual target.
Production output was estimated at 4.139 million tonnes, accounting for 113 per cent of the seven-month plan and 66 per cent of the yearly plan. BSR consumed over 4.114 million tonnes of products, accounting for 113 per cent of the seven-month and 66 per cent of the yearly plan.
The company paid special attention to scientific research to increase cost savings for production activities. In the first 7 months of 2018, thanks to these efforts, BSR saved VND560 billion, exceeding the projected value by 16.8 per cent. Of the estimate, the reduction in processing cost was VND495 billion.
BSR also researched increasing the capacity of its plant to 118 per cent.
Dung Quat oil refinery expansion project is currently underway. The company has completed some main work such as choosing overall front-end engineering design (FEED), payment of compensation for site clearance, the selection of procurement and construction (EPC) contractors as well as the capital arrangement for the project. 
Foreign investment into Ba Ria-Vung Tau soars 30%     
The southern province of Ba Ria - Vung Tau has attracted US$2.15 billion of foreign direct investment (FDI) since the beginning of this year, up 30.6 per cent over the same period last year.
The province ranks third in FDI attraction in the country.
To date, FDI enterprises have invested in 360 projects in the province with a total registered capital of more than $28 billion, according to a report from the provincial Department of Planning and Investment.
In addition to attracting new projects, the province has created favourable conditions for existing projects to increase capital.
This year, 30 FDI projects have increased capital of more than $320 million.
These include projects such as a brewery with a capacity of 610 million litres per year of Heineken Viet Nam Brewery Vung Tau JSC and the Heineken Viet Nam Brewery Limited Company in My Xuan A Industrial Zone in Phu My Town, with a registered capital increase of $96.8 million.
The steel pipe project of Nippon Steel & Sumikin Pipe Viet Nam Co., Ltd. increased capital by $4 million, while a plant to produce cooking utensils of Kasmain Viet Nam Co., Ltd. increased capital by $3 million.
The province has attracted many large projects in line with its local industrial development planning, including mineral exploitation and processing, textiles and garments, and solar power, according to the province's Management Board of Industrial Zones.
The province is now giving guidance to a number of large investors to complete investment procedures in the province.
Le Hoang Hai, director of the province's Department of Planning and Investment, said the province had set up a working group to support enterprises with investment procedures.
In the 2017-2020 period, the province targets attracting 80 FDI projects with a total of registered capital of about $4 billion as well as 90 domestic investment projects with a total registered capital of VND100 trillion ($4.3 billion).
The province will continue organising regular meetings between provincial leaders and enterprises to assist enterprises in accessing capital as well as science and technology, and in trade promotion and labour.
With its goal of becoming a facilitator and partner to businesses, Ba Ria-Vung Tau Province government has reformed and built a transparent institution to create favourable conditions for investors and a level playing field for businesses.
Located in the southern key economic zone and nearly 100km from the country's largest economic hub, HCM City, Ba Ria - Vung Tau boasts many strengths.
The province's maritime economy, including tourism, ports, oil and gas, and seafood exploitation and processing, has great potential.
It is the largest steel, gas, electricity and nitrogen producer in the country, ensuring uninterrupted supply of input and fuel for large projects of strategic investors.
In the last few years, the province has gradually transformed its growth model from exploiting natural resources to services, tourism, ports and hi-tech agriculture. 
PVN plans stake cut to 36% in PVD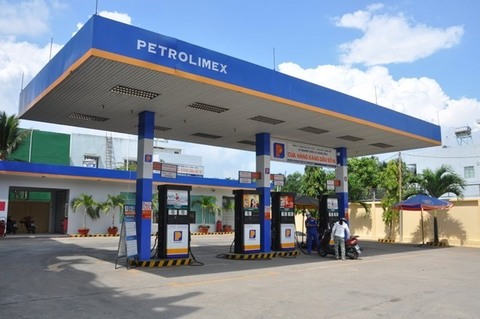 PetroVietnam (PVN) has proposed the Ministry of Industry and Trade approve the reduction of its ownership in PetroVietnam Drilling and Well Services Corporation (PVD) from 50.4 per cent to 36 per cent.
The proposal was included in a document PVN sent to the Ministry of Industry and Trade to supplement its restructuring plan, reported cafef.vn.
According to PVN, the oil and gas market has been volatile since 2014 due to the ups and downs of the global oil prices, surplus oil supply and protectionist policies overseas.
The US benchmark West Texas Intermediate (WTI) between 2014 and 2018 dropped from US$107.26 a barrel recorded in mid-June 2014 to a 12-year low of about $29.40 a barrel in mid-January 2016, then has gained steadily to close last week at $67.63 a barrel.
This cut PVD's earnings in the last few years. Data on cafef.vn showed audited post-tax profit of the company dropped from VND2.54 trillion (nearly $112.9 million) in 2014 to VND1.75 trillion in 2015, VND185.6 billion in 2016 and VND35.5 billion in 2017.
In the first half of 2018, PVD posted accumulated losses of VND307 billion. In the second quarter, the company lost VND67 billion.
In late February, PVN proposed the Government approve a sale of State capital in PVD to reduce its ownership from 50.4 per cent to 25 per cent so the company would be able to attract private investors.
However, as PVD is a business with activities closely watched for national defence and security issues, PVN re-issued the proposal to cut its ownership in the subsidiary from 50.4 per cent to 36 per cent in 2018-20 so PVN will remain on PVD's management board.
Under the plan, PVN will also sell all of its ownership in three other subsidiaries, namely PetroVietnam General Services Corporation (Petrosetco), PetroVietnam Mud Drilling Corp (PVDMC) and PetroVietnam Engineering Corporation (PVE).
The State-owned energy conglomerate holds 22.24 per cent of Petrosetco, 29 per cent of PVE and 36 per cent of PVDMC.
In addition, PVN hoped to divest from PetroVietnam Gas Corporation (PV Gas) and PetroVietnam Construction Corporation (PVC) after 2020.
Seven-month plan exceeded
PVN reported its seven-month post-tax profit surpassed the seven-month plan by 32 per cent to VND17.8 trillion. The figure also accomplished 94 per cent of the full-year target.
Total oil equivalent production in the period was 14.48 million tonnes, exceeding the plan by 4.6 per cent and accounted for 63.4 per cent of this year's plan. The figure includes 8.32 million tonnes of oil and 6.17 billion cubic metres of gas.
The group paid VND61.8 trillion of tax to the State budget in the first seven months, 83 per cent of its full-year plan. 
Vietnam Airlines includes fresh longan on flights     
Fresh longan from Hung Yen Province will be served to business-class passengers on Vietnam Airlines' domestic and international flights departing from Ha Noi and HCM City to destinations in Asia, Australia and Europe.
This is part of co-operation between Vietnam Airlines and Hung Yen Province in a bid to introduce and promote the provincial specialty to local and international friends at the provincial trade promotion conference for longan on August 12.
Hung Yen Province is a large longan farming hub in northern Viet Nam with over 3,800ha of longan at harvest time. Hung Yen longan is famous for its thick pulp and sweet taste.
Longan served on Vietnam Airlines' flights is cultivated in line with Good Agriculture Practice (VietGAP). This dessert fruit will be available on flights for one month, from August 15 to September 15.
Le Hong Ha, Vietnam Airlines deputy general director, said as the national flag carrier, Vietnam Airlines has actively promoted "Vietnamese prefer Vietnamese goods" campaign, giving special priority to Vietnamese goods.
"Hung Yen longan is one of the country's typical agricultural products that Vietnam Airlines wishes to introduce to international passengers on its flights," Ha said.
Apart from improving the service quality and diversifying the food experience, Ha said serving longan on flights would be a chance to promote Vietnamese agricultural products to the world, helping solve the output problems for farmers.
In June, Vietnam Airlines also included fresh litchi of Bac Giang Provice in the meal service for business class and special economic class on flights departing from Ha Noi.
Hung Yen Province is expected to harvest over 41,000 tonnes of longan this year.
Organic produce does not meet rising demand: experts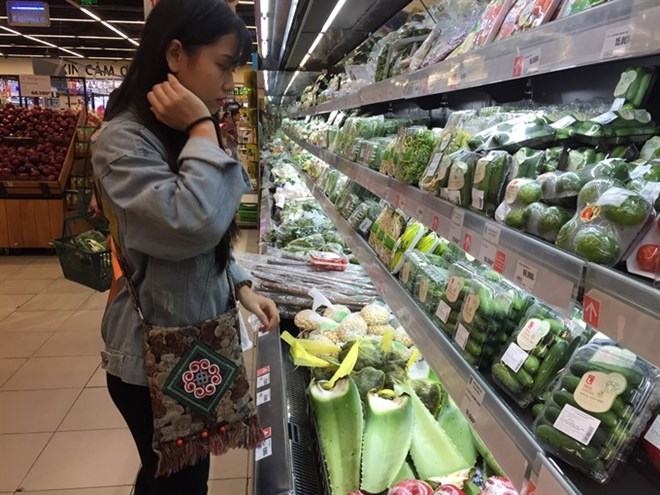 The rapidly growing demand for organic agricultural produce offers huge potential for businesses to invest in production and develop retail networks, experts said at a recent workshop in Ho Chi Minh City.
Stable economic growth has led to a boom in the food and beverage industry, which accounts for 15 percent of GDP, said Dinh Thi My Loan, chairwoman of the Association of Vietnam Retailers.
Local consumers now consider health and safety as their biggest concerns, Loan said at the workshop, which was held as part of the VietFood & Beverage – ProPack international exhibition in HCM City.
Nielsen Vietnam estimated that the organic market revenue in HCM City and Hanoi is valued at 400 billion VND (17.3 million USD) a year, she said.
"Despite great demand for organic agricultural produce, local consumers do not have easy access to supply. The total farming area and retail networks for organic produce are still modest," she added. "The supply of organic produce is also unstable and prices fluctuate due to limited organic farming."
Around 40 businesses apply international organic standards, but most of their products are exported.
Businesses should take advantage of the great potential for organic farming and invest in production and develop retail networks to meet the rising demand domestically as well as internationally, she said.
Hoang Son Cong, an official at the Vietnam Organic Agriculture Association, said organic produce is being sold at most supermarkets, but the prices are still high and there is often a shortage.
Most fresh food and vegetables at traditional markets have no labels identifying their origin, Cong said.
The shortage of local organic products offers an opportunity for foreign producers to expand businesses in Vietnam.
Kindergartens and primary schools which have a high demand for safe and nutritious food are also potential markets for organic food and produce, as is the online trading network for the apartment community in HCM City and Hanoi.
The country is home to 33 facilities that have adopted the organic farming model, with more than 1,100 hectares set aside for rice farming, 90 hectares for vegetables, and 284 hectares for grapes and 79 hectares for apples.
The central province of Ninh Thuan leads the country in organic farming area, with a total of 448 hectares.
Bac Giang province facilitates Australian investment
The northern province of Bac Giang will create favourable conditions for Australian firms who want to land investments in local agriculture.
Hosting a business delegation from Australia on August 13, Chairman of the provincial People's Committee Nguyen Van Linh pledged to prioritise investment licensing and ensure legal procedures so that Australian companies can enjoy smooth operation here.
Linh briefed the Australian guests, including representatives from HunterNet and Green Agri Groups, on the local economy and agriculture, saying that the province has 17 million head of poultry, with an output of 26,000 tonnes per year, offering great opportunities for companies who are interested in the province's poultry processing sector.
Also, he stressed that before investment, the corporations should meticulously study the market, material sources and prices to assure sustainable development.
Seeing Bac Giang province's strengths, HunterNet, with over 200 companies active in various sectors, including clean agriculture, wants to build poultry and farm produce processing plants in the locality as well as form strategic cooperation for its long-term goals.
HunterNet Managing Director Cade Anthony James hoped to receive the local authority's support in introducing suppliers and farm produce businesses in the province. 
He said this will help his corporation have precise evaluation on the province's capacity in the sector.
After the working session, the Australian delegation conducted a fact-finding tour of Yen The district's husbandry and poultry consumption.
VN consumers yet to warm to chilled meat
While chilled meat has grown in popularity among consumers in developed markets, Vietnamese consumers still hesitate to add it to their shopping carts.
Small surveys conducted at traditional markets show an astonishing lack of awareness regarding chilled meat, with most shoppers unable to tell the difference between chilled meat and frozen meat. Worse still, many of them remained convinced that they were not fresh and therefore were frozen to hide the bad taste.
Chilled meat is meat preserved by chilling to and maintaining at no more than 7oC, 3oC for offal, immediately after Slaughter. It is not only considered safer to consume but also offers a fresher taste due to a process called ageing, which allows the meat to age in its own juice refrigerated near zero temperature (wet ageing).
Even those who occasionally pick up chilled meat from supermarket shelves only did so because it was convenient and possibly safer to consume than meat offered at traditional markets. 
The misunderstanding stems from a deeply rooted habit of Vietnamese consumers, who for a long time consider raw meat from animals butchered at early morning markets as the freshest meat.
"Việt Nam, with its hot and humid weather, is the perfect condition for the growth of microorganisms, many of which make the meat turn bad faster on top of the enzymes found in meat," said Trần Thị Mai Phương, a researcher from the Vietnam Livestock Association.
"Raw meat found in traditional markets is not necessarily contaminated if it was processed in accordance with safety standards but it cannot produce that fresh taste without the process of meat ageing. As a matter of fact, Việt Nam is among a handful of countries where consumers still have a habit of buying raw meat."  
Phương, however, said consumers are not to blame.
"There is an urgent need to raise awareness and provide Vietnamese consumers with information to help change their shopping habits. There is an important part for national standards on chilled meat to play, which is expected to be implemented in 2018," she said.  
There have been positive signs that the market is warming up to adopt chilled meat as a mainstream product. Hà Nội was one of the country's trendsetters in establishing a number of brands that supply the market with chilled and frozen meat products such as Bảo Châu Pork, Xuka, Lan Vinh and Harpo since 2016.
Breaking into the market and changing consumers' habits, however, has proven to be challenging. To make matters worse, domestic brands often have to fend off fierce competition from imported products. A quick browse through a number of the capital city's supermarkets showed that domestic products were priced higher than their imported direct competition. Notably, imported frozen chicken legs were priced at VNĐ35,000 (US$1.5) while domestic products were priced at nearly $3.
Lại Mạnh Toàn, department head of food processing and preservation under the National Institute of Animal Sciences said the national standard for chilled meat is imperative should the country hope to export meat products.
Toàn said he believed such standards would also greatly improve quality and safety standards for the domestic meat market. 
Forum talks high-tech farming     
A forum focusing on the development and connections of local start-ups and the agricultural sector in the Fourth Industrial Revolution was held on Thursday in the southern province of Dong Thap's Cao Lanh City.
Chairman of Dong Thap Province People's Committee Nguyen Van Duong told the forum that the province had carried out many activities to support the development of local start-up companies.
There had been some projects that focus on exploration and exploitation of local resources and key products, however, the province was still short of high-tech start-up projects to further develop its agricultural sector, he said.
Initiating a start-up business was actually much harder than it looked so local authorities hoped that specialists and experts would share their ideas and experiences to help the province develop its community of high-tech start-ups, he added.
As the demand among provincial companies for high-tech agriculture applications has risen, some projects have been initiated to provide high-tech apps for the province's agricultural sector, namely the environmentally-friendly water treatment process MET, the sensor system Farm Tech and the automotive mushroom farm.
According to Tony Wheeler, chairman of the Australian Redland Enterprise Renovation Council, applying advanced technologies in agricultural production has been essential to Australians because his country has a larger area but much smaller population size compared to Viet Nam.
Agriculture is the key industry of Australia and only science and technologies could reduce production costs, prevent the use of chemical substances and limit environmental impacts caused by the expansion of population and economy, he said.
Wheeler added that artificial intelligence and automation were key to boosting every industry as the two technologies were able to identify and process data to make accurate decisions for companies, thus cutting labour costs.
It's positive that start-up companies in the southern province of Dong Thap have paid more attention to the use of biological technologies to drive their business and production toward an organic and clean agriculture industry, he said.
Producers should develop their smart farms that are automotive in all activities such as transportation, management and harvesting to create added value for their products, Wheeler said.
In order to do that, producers and agricultural firms must connect with each other, plus the local government should provide more incentives so that technologies can be applied to raise product quality, he said. 
Forum boosts VN-Laos tech links     
The Viet Nam - Laos technology transfer forum (Viet Nam - Laos TechConnect 2018) kicked off in Vientiane, Laos, on Thursday.
The forum attracted about 300 delegates from the two countries' Ministries of Science and Technology, associations, businesses, universities and research institutions.
In his opening speech, Vietnamese Deputy Minister of Science and Technology Tran Van Tung said the forum aimed to bolster co-operation in technology transfer among organisations and enterprises of the two countries. It helps connect technology researchers and developers of Viet Nam with governmental agencies and business communities of Laos, towards promoting commercialisation, application and the investment in technology in key fields of Laos such as agricultural product process and preservation, renewable energy, environment protection and information and technology, he added.
According to Tung, the event features 142 technologies and technological products from 23 units. The forum contributed to deepening co-operation between the two Ministries of Science and Technology and research co-ordination among scientists of the two countries, he noted.
While highlighting the significance of the event, Lao Minister of Science and Technology Boviengkham Vongdara stressed that as the first edition of this kind, the forum could well bolster the science and technology development strategy in Viet Nam and Laos. It offered a good chance for the two sides to discuss the development of relevant projects in the field, he said. The two-day event also contributes to tighten solidarity, traditional friendship and strategic co-operation between the two countries, Boviengkham added.
Viet Nam - Laos TechConnect 2018 includes discussion sessions on measures to promote technology transfer between the two nations; sustainable agricultural development, environmental issues and information and technology. Technology exhibition activities and the presentation of technological research results are also arranged within the framework of the event.
Six technology co-operation and transfer contracts were signed between universities and enterprises of the two countries after the opening ceremony.
Through the Lao Ministry of Science and Technology, Vietnamese units attending the forum handed over VND150 million (US$6,608) as relief aid for Lao people affected by the recent collapse of the Sepien Senamnoy hydropower dam in Attapeu Province. 
ERP Store to promote e-contract     
Viet Nam eCommerce and Digital Economy Agency (iDEA) under the Ministry of Industry and Trade on Wednesday launched the ERP Store solution with the aim of helping businesses reach the goal of a paperless office.
The solution allows enterprises to digitise contract signing — the most important aspect of their trade activities — as well as widely applying e-documents. These could help firms better deploy the advantages of digital technology in their management.
The ERP Store which was developed by iDEA allows companies to implement e-contract signing. Accordingly, they only need the tax code and USB token containing a digital signature to implement the signing. Each firm will have four accounts with different roles including drafter, approver, stamper, and director.
Dang Hoang Hai, iDEA's director said previously many businesses used office software. Digitalisation is not new for many firms. However, forging digital connections between companies has been difficult, especially when it comes to signing contracts and documents.
Meanwhile, enterprises have been using paper documents, costing time and money as well as creating security issues. The ERP solution would help firms quickly connect with each other and sign contracts while ensuring security as all information is encoded.
Legally, the regulations for electronic signatures are now complete. Specifically, the Government promulgated the Law on Electronic Transactions on November 29, 2005; Decree No 26/2007 / ND-CP of February 15, 2007, detailing the implementation of the Electronic Transaction Law on digital signatures and digital signature certification services.
In addition, e-contract signing was also confirmed by the master plan on development of the national e-commerce in 2016-20 period dated on August 8, 2016. The regulations ensure firm legality for e-contracts.
Notably, businesses will enjoy the services free of charge for their first two years using the programme. 
Can Tho eyes rice exports to China     
Can Tho hopes to increase rice exports to China, city officials said at a meeting with the China Food Association on August 8.
China's demand for Vietnamese rice remains high, Wang Zhi Xi, head of the visiting Chinese delegation, said, revealing his company sells around 800 tonnes of Vietnamese rice daily.
China is Viet Nam's largest trading partner, while Viet Nam is China's largest ASEAN partner and eighth largest overall.
Last year their trade was worth US$93.69 billion, a 30.3 per cent rise from 2016.
China imported 3.99 million tonnes of rice, 13 per cent more than in the previous year, with Viet Nam supplying more than 2.2 million tonnes.
In the first six months Viet Nam has sold 850,000 tonnes.
But Dao Viet Anh, commercial counsellor at Viet Nam's embassy in Beijing, said Vietnamese rice exports to China could face difficulties in future and are unlikely to increase as rapidly again as in the last few years due to changes to China's import tax in July and competition from other countries.
Nguyen Minh Toai, director of the Can Tho Department of Industry and Trade, said the city has only four businesses that meet China's quality standards for direct rice exports.
The city would assist firms in improving quality to help them export to China, networking and promoting their brands, he promised. 
United Overseas Bank in deal to foster foreign investment     
United Overseas Bank Vietnam Ltd on Thursday signed a memorandum of understanding with the Viet Nam – Singapore Industrial Park to encourage and facilitate foreign direct investment in Viet Nam.
The Singapore lender had launched its Vietnamese subsidiary only this week.
With this collaboration, UOB and VSIP are committed to organising business seminars together to help companies explore business and investment opportunities in Viet Nam.
The bank yesterday invited more than 40 business leaders from across Asia to visit the VSIP in Binh Duong Province.
It connected them with strategic business partners and key government agencies in the local business eco-system, including the Foreign Investment Agency, to help them navigate the requirements when doing business in Viet Nam.
The tie-up with VSIP complements UOB's other partnerships to accelerate cross-border trade and investments in Việt Nam as well as in other ASEAN markets.
UOB is the first Singapore bank to open a foreign-owned subsidiary in Viet Nam.
UOB has a global network of more than 500 branches in 19 countries and territories in the Asia Pacific, Europe and North America.
It first came to Viet Nam in 1993 with the opening of a representative office, and in 1995 became the first Singaporean bank to open a branch in the country. 
Phu Cuong, Lotte Engineering tie up for housing, other developments     
Phu Cuong Investment Corporation and Lotte Engineering and Construction Company Ltd have announced plans to jointly develop housing, shopping and service projects in Viet Nam.
A joint venture contract they signed last week in HCM City envisages development of their first project, an apartment in Thanh My Loi Ward in the city's District 2.
To come up around 500m from the District 2 administrative centre, the project will cost over VND1.5 trillion (US$65 million).
It will have two buildings of 25 floors each with 751 high-end condos, amenities like an infinity swimming pool, gym and shop-houses.
The two companies hoped their co-operation would particularly assist the Government's policy of attracting foreign investment.
Phu Cuong Investment Corporation, a member of the Phu Cuong Group, has invested in projects to develop urban areas and recycle energy in HCM City and the Mekong Delta. 
Phuong Nam Cultural to sell remaining stakes in CGV     
Phuong Nam Cultural Joint Stock Corporation has proposed a plan to shareholders to sell its remaining 7.5 per cent stake in CJ CGV Vietnam Co Ltd.
CJ CGV Vietnam operates Viet Nam's largest multiplex cinema, CGV.
On Wednesday, Phuong Nam Cultural Corporation (PNC) sent a written notice to the General Meeting of Shareholders to consult them about the sale of its capital in CJ CGV Vietnam.
The decision to sell comes in the wake of financial distress faced by the corporation. PNC will announce consultation results on August 27, tinnhanhchungkhoan.vn reports.
As of June 31, PNC owned a 20 per cent stake in CGV. However, on June 28th, PNC shareholders approved the sale of 12.5 per cent ​​of CGV Vietnam shares to Black Diamond Investment Joint Stock Company, reducing Phuong Nam's holding to 7.5 per cent.
The sales aim to help PNC pay off its debt. By the end of the second quarter of this year, PNC's liabilities amounted to VND 548.7 billion, 93 per cent of its total capital, of which the short-term loans borrowed from Cross Junction Investment was VND161 billion.
PNC has suffered accumulated losses of more than VND98.3 billion.
ASG Corp files for HOSE listing     
The Airport Services Joint Stock Corporation (ASG Corp) has filed to list 34.5 million shares on the HCM Stock Exchange (HOSE).
With the listing, the company's charter capital will reach VND345 million (US$15.3 million).
ASG Corp was transformed into a public company after it obtained approval of the State Securities Commission on May 4, 2018.
The company had planned to list its shares on HOSE in July.
Logistics firm ASG Corp was founded in October 2010 and its core businesses include ground and freight transportation and warehouses.
The company currently holds full control of three sub-units, which are the Sai Gon Airport Services JSC, ALS Thai Nguyen Co Ltd and ALS HCM City Co Ltd.
ASG Corp also has stakes in two firms – Cam Ranh International Airport Services JSC and Sai Gon Aviation Services JSC.
The company recorded net revenue of VND255.2 billion in the first half of 2018, a year-on-year increase of 4 per cent.
Its post-tax profit in the first six months rose 8 per cent year on year to VND85 billion, raising total undistributed post-tax profit in the first half of the year to VND256 billion.
The company's total assets reached VND1.2 trillion as of June 30, 2018, rising by VND326 billion compared to the beginning of the year.
Its payables were VND447 billion, including VND50 billion worth of short-term loans and VND143 billion worth of long-term loans.
The company's equity was VND767 billion. ASG Corp has two major shareholders: the Aviation Logistics JSC (ALS) with a 5.8 per cent stake and the International Logistics JSC with a 9.2 per cent stake.
A number of aviation and airport services are trading and listing on the Vietnamese stock market such as the Cam Ranh International Airport Services JSC (CIA), Vietnam Airlines JSC (HVN), budget carrier Vietjet Air (VJC), Airports Corporation of Viet Nam (ACV), Da Nang Airports Services JSC (MAS), Noi Bai Airport Services JSC (NAS) and Southern Airports Services JSC (SAS). 
15 listed firms honoured for investor relations     
Fifteen listed companies on the HCM City Stock Exchange on Thursday were honoured with an IR Award for having the best investor relations in 2018.
The awards, voted for by investors and financial institutions, were divided into three groups based on market capitalisation (large, medium and small and micro).
The winners of IR Awards voted by investors were Saigon Thuong Tin Commercial Joint Stock Bank, Khang Dien House Trading and Investment JSC, Vietnam Dairy Products JSC (large capital), An Phat Plastic and Green Environment JSC, Hoa Sen Group, Phat Dat Real Estate Development Corporation (mid cap), and DRH Holdings JSC, Digiworld Corporation and Hang Xanh Motors Service JSC (small and micro cap).
Awardees for IR activities voted by financial institutions were Hoa Phat Group, VinGroup, Vietnam Dairy Products JSC (large capital), Dat Xanh Group, HCM City Securities Corporation, Nam Long Investment Corporation (mid cap), and Digiworld Corporation, Hang Xanh Motors Service JSC and Ba Ria-Vung Tau House Development JSC (small and micro cap).
Organised by the online newspaper Vietstock and the Financial and Life online magazine FiLi.vn of the Viet Nam Association of Financial Executives, the annual awards seek to raise awareness among listed companies of the need to comply with information disclosure requirements and to have good relations with investors in general and shareholders in particular, in order to have an open, transparent and effective stock market.
Nguyen Nhu Hung, editor-in-chief of Fili.vn, said the award was based on a survey of compliance with information disclosure obligations of the Vietnamese stock market of 686 listed companies. As many as 266 of them have met the requirements.
To win an award, listed companies must have full and timely compliance with regulations about information disclosure, pass rigorous checks on liquidity conditions and foreign ownership ratio, and pass an evaluation round on investor relations by financial institutions, as well as receive the highest number of votes from investors.
After a check of liquidity conditions and foreign ownership ratio, 45 out of 266 listed firms were included on the list of nominees for the awards, he said.
Hung said this year's survey found that listed companies have been better at complying with information disclosure requirements, with 38.8 per cent of surveyed companies fully complied with disclosure requirements compared to nearly 17 per cent last year.
This showed a dramatic improvement in the relationship between businesses and investors, he said, adding that more executives care about the investor community and appreciate the role of IR activities in optimising corporate value.