Liquidity in the banking system has improved in the past week, pushing the State Bank of Viet Nam to make a net withdrawal of VND60 trillion (US$2.55 billion).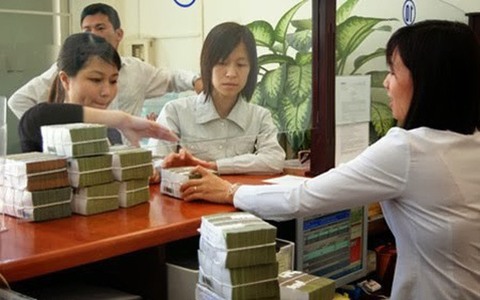 According to the latest monetary report by Saigon Securities Incorporation (SSI), the central bank issued bills worth VND42.95 trillion last week with terms of 7, 14, 28, 91 and 140 days, of which 140-day bills valued at VND26 trillion.
"This move demonstrates SBV's efforts to regulate the monetary market more flexibly in a move to avoid tense fluctuations and consolidate the stability of the market," SSI said.
The improved liquidity has also helped the interest rates of Vietnamese dong loans in the inter-bank market cool down after hitting the highest level since the beginning of the year due to high demand.
By the end of last week, the rate for overnight dong loans in the inter-bank market slid by 0.8 percentage points against the previous week to 2 per cent, equal to the interest rate of US dollar loans.
"The balance rate is suitable to control and avoid putting pressure on the exchange rate," SSI analysts said. 
SBV takes strict control in real estate, securities lending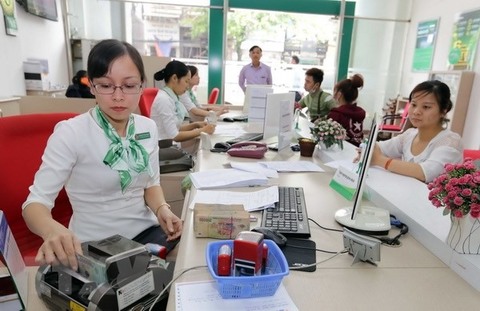 The central bank's target this year is to expand lending by a maximum of 17 per cent. 
The State Bank of Viet Nam (SBV) will conduct surprise inspections of credit institutions whose loans in some potentially risky sectors are high and account for a large proportion of the institutions' total outstanding loans.
Under a recent SBV directive to implement key tasks of the banking industry in the second half of this year, SBV said that its inspection and supervision would focus on sectors with high potential risks such as real estate, securities, consumption, build-operate-transfer (BOT) and build-transfer (BT) projects to promptly detect any problems.
Besides requiring credit institutions to control their lending according to credit growth limits set by SBV, the central bank also asked them to tighten lending and improve quality of loans in the risky sectors.
The central bank's target this year is to expand lending by a maximum of 17 per cent, lower than the 18.17 per cent recorded last year.
According to Nguyen Quoc Hung, director of the SBV's Credit Department, the growth rate would aid macroeconomic stability while still ensuring inflation and foreign exchange rate control.
Banking expert Nguyen Tri Hieu also believed that the credit slowdown would allow banks to pay more attention to credit quality and credit risk management.
Besides, Hieu said, the slowdown could be an advantage as banks could cut their lending interest rate thanks to good liquidity as capital mobilisation is higher than lending.
It was estimated that credit growth of all credit institutions by the end of July was around 8 per cent, so that it won't be hard to meet the 17 per cent credit growth target in 2018 as lending often surges sharply in the third and fourth quarters. 
VNS