The HCMC Tax Department has invited some 14,000 social network account holders, especially those developing applications on Google and Facebook, to work with their tax offices on their tax obligations, reported Lao Dong newspaper. The move follows recent revelations of significant tax evasion among holders of these accounts.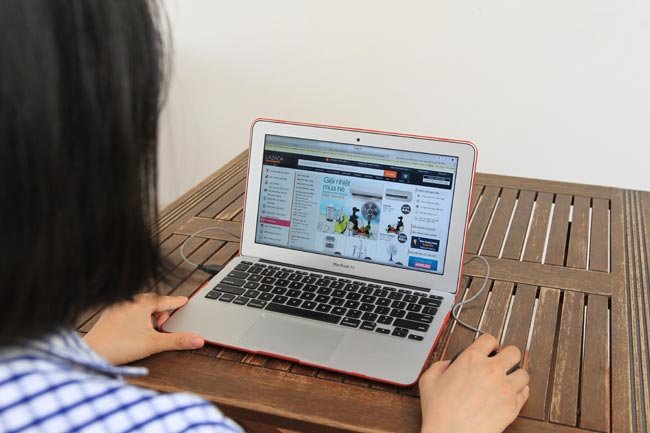 A female user is seen surfing internet. The HCMC taxman aims to collect taxes from online account holders
Many individuals have so far earned large sums of money from their game applications on online platforms. However, they have yet to properly declare their income with local authorities.
Nguyen Nam Binh, deputy head of the HCMC Tax Department, told Lao Dong newspaper that the agency had recently requested a local developer to pay a whopping VND4.1 billion, as the individual had reportedly received a total of VND41 billion from Google, YouTube and Facebook over the past two years, without making declarations.
The 20-year-old app developer, whose name was not disclosed by tax authorities, had created a popular online game, where YouTube and Facebook had run in-app ads on his game platform, paying him hefty advertising fees.
Binh also revealed that another game designer with temporary residence in HCMC had earned some VND30 billion from Google, Facebook and YouTube but had yet to make any tax declarations or payments.
However, the individual has now left the temporary residence, so the municipal tax authority has asked its peers in the south-central coastal province of Quang Nam, where the tax evader is registered as a permanent resident, to take over the case.
Having worked with local banks, the department detected that Google, Facebook and YouTube have paid large sums of money to local residents, particularly game developers.
Therefore, the department has asked some 14,000 social network account holders to declare their taxes, possibly worth up to tens of billions of Vietnamese dong.
Under the prevailing regulations, earnings from Facebook, Google and YouTube are considered income from business activities, and anyone with an income exceeding VND100 million is subject to a 5% value added tax and a 2% personal income tax.
SGT