First national forum on e-procurement held in Hanoi
The national e-procurement system (VNEPS) was the spotlight of the Vietnam E-Government Procurement Forum 2018, the first on the issue at the national scale, in Hanoi on August 8.
The VNEPS, run by the national e-procurement centre, was introduced on a trial basis for six years and officially put into operation nationwide in 2016.
Statistics of the centre show that the numbers of bid inviters and bidders actively using the VNEPS have increased considerably. In the first seven months of this year, nearly 9,000 bid packages were offered online, doubling that in the same period of 2017. The figure is expected to stand at about 15,000 in 2018.
Deputy Minister of Planning and Investment Vu Dai Thang said despite encouraging initial outcomes, there remain many difficulties and challenges in developing e-procurement. Hence, the ministry will push ahead with fine-tuning the legal basis, improving staff's capacity, disseminating information to participants, and perfecting technical infrastructure.
Alexander Fox, Principal Procurement Specialist at the Asian Development Bank (ADB) in Vietnam, said the ADB particularly recommends the country modernise the VNEPS. It and the World Bank (WB) will also strongly assist the Vietnamese Government to improve and promote e-procurement via the VNEPS.
After successfully testing some bid packages in several projects of the two banks on the VNEPS, the ADB and WB will expand e-bidding for procurement and construction packages of projects funded with their capital, he noted.
Nguyen Anh Tuan, Deputy Director of the ministry's Public Procurement Agency, said the VNEPS helps improve the transparency and fair competition in government procurement. Steps in the bidding process are conducted completely online, helping participants save time, cost and manpower for the work.
Notably, e-procurement can help minimise negative acts like cheating, collusion or obstruction in the bidding process. It is also able to keep information about bid prices and bidders' names absolutely secrete before bid packages are put out to tenders, he stressed.
Tuan noted to develop the VNEPS, it is necessary to improve the awareness of leaders in each entity taking part in the bidding process. Authorised agencies also need to improve policies on the management, technologies and operation of the system in order to align domestic legal framework with international practice. 
Vietnamese steel exporters warned of possible 25% tax
The European Commission (EC) might levy a 25% tariff on steel imports from Vietnam 
The Ministry of Industry and Trade has announced that a steep tariff is likely to be imposed by the European Commission (EC) on steel imports from Vietnam.
The ministry made the prior announcement to help steel firms cope with tough times ahead, reported Sai Gon Giai Phong newspaper.
As the EC has issued a regulation to apply temporary safeguard measures, imposing quotas on 23 of 28 types of imported steel products, those firms whose steel exports exceed the allowed quota will have to pay an additional 25% tariff.
Three of Vietnam's 23 steel products---non-alloy and other alloy cold-rolled sheets, metallic coated sheets and stainless cold-rolled sheets and strips---are subject to export quotas, while 20 other types of products shipped to the European Union are temporarily exempted from the quota regime, meaning they are not subject to the 25% tariff.
However, Vietnam will face protectionist charges after February 3, 2019, if the country's steel exports exceed quotas by 3% following the EC's temporary protective measures.
The Trade Defense Department at the Ministry of Industry and Trade will announce the quantity of steel bound for the European Union so that Vietnam's steel enterprises and the relevant agencies can control and limit exports appropriately to avoid additional duties.
Real estate inventories drop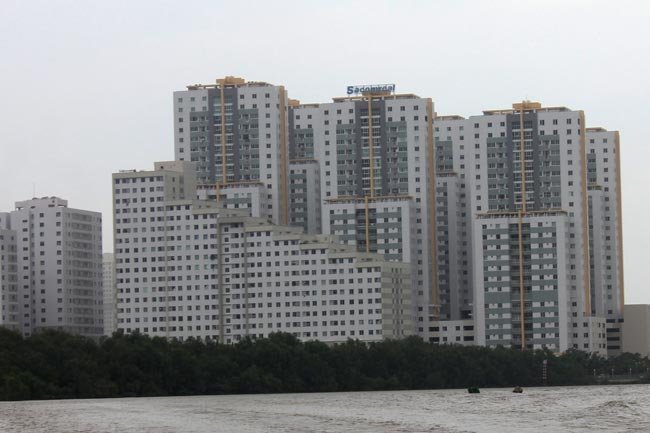 Condo buildings are seen in HCMC. According to a report by the Department of Housing and Real Estate Market Management, the local property market maintained stable development over the first six months of 2018, rising by 4.12% year-on-year 
The total value of property inventories had plummeted to a little more than VND24 trillion as of June 20, down by VND700 billion compared with the first quarter of this year, according to a report by the Department of Housing and Real Estate Market Management under the Ministry of Construction.
Nguoi Lao Dong newspaper cited the report as saying that the property market maintained steady growth in the first six months of 2018, rising by 4.12% year-on-year. The real estate sector recorded the registration of some 3,300 new firms, up by a staggering 44.2% year-on-year.
The sector saw new foreign direct investment approvals totaling some US$4.9 billion. The total capital of property projects now underway is estimated at VND3,500-4,000 trillion.
The total value of property inventories as of June 20 slipped to VND24,072 billion. Real estate loans account for 6-8% of total outstanding loans, remaining under control.
According to the Department of Housing and Real Estate Market Management, medium- and high-end properties have faced a slowdown, but low-cost condo buildings and houses have risen slightly due to high demand and limited supply.
Nguyen Trong Ninh, head of the department, noted that the real estate market will not see major changes in the rest of the year, insisting that stable development was more likely.
He, however, warned property firms of the fever for vacant land in some localities as several individuals have been taking advantage of the plan to establish special economic zones and large traffic projects, such as Long Thanh International Airport, metro lines in HCMC and expressways, to spread rumors of land price rises.
No agency responsible for imported scrap backlog at ports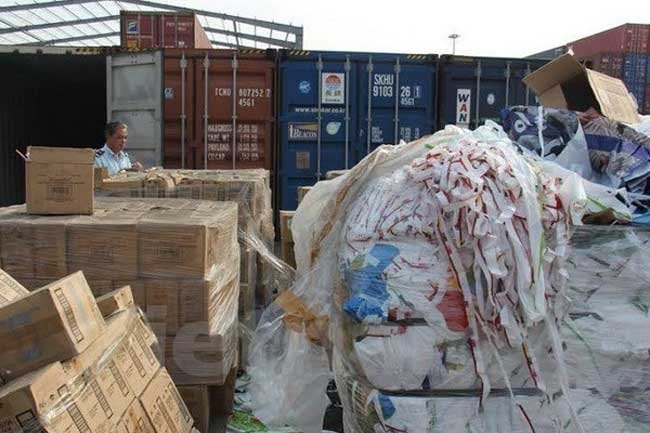 Scrap containers are piled up at a local port. The backlog of imported waste at ports is not currently under the purview of any particular agency
The large backlog of imported waste at ports is not currently under the purview of any particular agency, Nguoi Lao Dong newspaper reported, citing delegates at a meeting on improving the control and handling of scrap containers abandoned at local ports.
At the meeting held by the Vietnam Maritime Administration under the Ministry of Transport on August 2, participants said that enterprises, port operators, shipping firms and customs agencies have yet to cooperate to control the import of secondhand products, especially plastic. As a result, procedures continue to overlap, thus slowing down the handling of these containers.
Phan Trong Lam, deputy general director of Vietnam International Container Terminals, said that the handling of imported plastic waste is regulated in six laws and falls under the jurisdiction of 10 agencies. However, no single agency has taken the lead, causing difficulties for enterprises.
According to Nguyen Phuong Nam, director of the operating center of Saigon Newport Corporation, ports have stopped accepting plastic scrap containers since early last month. Paper and steel shipments have been mainly sent to Cat Lai and Cai Mep ports, respectively.
Some 4,500 containers, storing scrap such as paper and plastic, have been abandoned at Vietnamese ports as the identity of the owners and transport firms remains unknown.
Bui Viet Anh, a representative of shipping firm Cosco, told the participants of the meeting that the Ministry of Natural Resources and Environment has issued certificates only to importers of small-sized scrap.
He proposed the Government swiftly establish a working group that includes the representatives of various agencies to deal with the backlog of imported waste.
Shipping companies claimed they are not allowed to check the containers before loading them onto ships. They have suggested directly contacting the owners of the abandoned containers instead of publicizing the information in newspapers.
Nhu Dinh Thien of the Vietnam Ship Agents and Brokers Association argued that shipping firms need to know what they have transported and should carry the ineligible scrap imports out of the ports.
He further suggested that certificates of eligibility for environmental protection on scrap imports should be granted only to those who are able to process the waste.
Bui Thien Thu, deputy head of the Vietnam Maritime Administration, said the administration will propose the Prime Minister offer a mechanism to build links between enterprises, port operators and shipping firms to cope with the backlog of scrap containers.
Meanwhile, the Ministry of Natural Resources and Environment needs to publicize the list of enterprises that are eligible to import waste and amend regulations to speed up the handling of the large volume of imported scrap at ports.
Fake products on ecommerce platforms raise concerns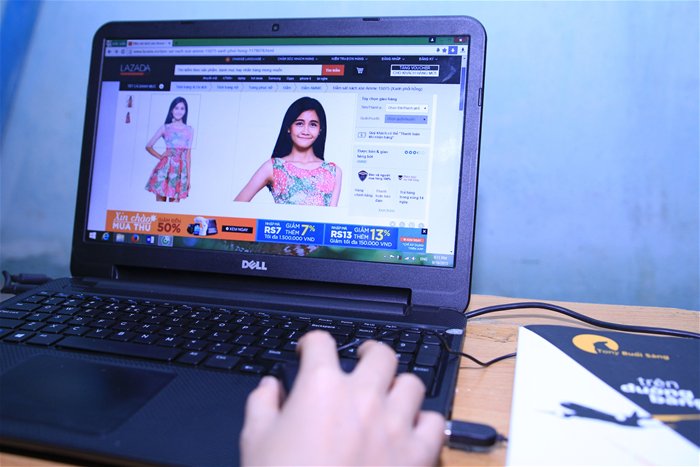 The sale of counterfeit products over ecommerce platforms at much lower prices than genuine goods seems to be becoming more complicated, reported news website Vietnamplus, citing participants at a conference on the tasks required of the market surveillance force in the remaining months of the year, held in Hanoi on August 2.
Chu Xuan Kien, head of the Hanoi Market Surveillance Agency, said the sale of fake and low-quality products on ecommerce platforms will damage the confidence of consumers, and that most of the traders of counterfeit, smuggled and banned goods are students and graduates. They tend to store goods in different places, including their houses, making it difficult for the competent agencies to detect and address the violations.
In addition, most of the online sellers neither have specific outlets nor issue invoices, he noted.
An official of the Lang Son Market Surveillance Agency said that some online vendors have taken advantage of social networks, including Facebook, Zalo, YouTube, Twitter and Instagram, to sell fake products bearing Vietnamese labels.
The online traders purchase the counterfeit goods and labels separately to deceive the competent agencies.
At the conference, Trinh Van Ngoc, general director of the Market Surveillance Agency, remarked that in the first half of the year, the agency had detected and addressed more than 52,000 cases of fake products, collecting a total fine of VND282.4 billion for the State budget.
The sale of smuggled, banned and fake products remains a complex issue, mainly in the border provinces, such as Long An, An Giang, Quang Tri, Ha Tinh, Nghe An, Quang Ninh and Lang Son, he added.
Some of the smuggled products are alcohol, beer, confectionery goods, sugar, fuel, tobacco, fabric, clothes, cosmetic products, food and electronic products.
As for hi-tech goods, smugglers often produce or outsource them abroad and supply them to the local market. Low-cost fake products are sometimes mixed with authentic ones, made in local industrial parks and traditional craft villages, and are then transported to remote areas for sale.
However, the lack of equipment and financial resources has hindered anti-smuggling activities, Ngoc said.
Therefore, he proposed the Ministry of Justice coordinate with the relevant ministries and agencies to promptly review the execution of the Law on Handling Administrative Violations and, if need be, amend the law to remove any shortcomings. He also suggested stricter inspections to prevent smuggled goods from entering Vietnam.
According to Deputy Minister of Industry and Trade Do Thang Hai, the Market Surveillance Agency's achievements have yet to satisfy the expectations of the Government and local consumers, as smuggled, fake and low-quality products and those with unclear origins continue to flood the domestic market.
Therefore, the agency needs to present solutions to better fulfill its duties, contributing to stabilizing the domestic market and protecting local products, Hai added. 
Retail space supply remains stable: Cushman & Wakefield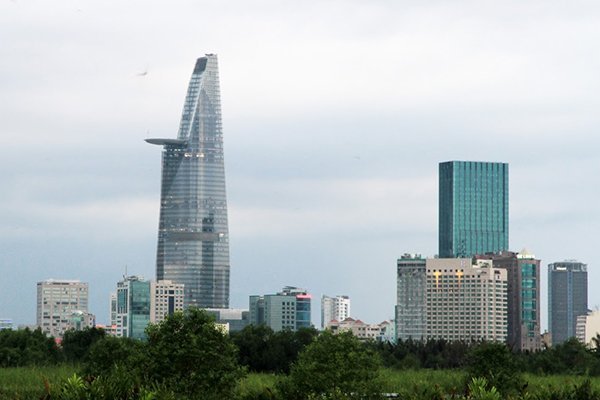 The retail space markets in HCMC and Hanoi City had stable supplies in the second quarter of this year, according to a recent report by leading global real estate services firm Cushman & Wakefield.
A well-controlled consumer price index, sustained foreign direct investment, global economic integration and an improved business environment were the important factors driving the economic growth of Vietnam, according to the firm.
The recent signing of the Comprehensive and Progressive Agreement for Trans-Pacific Partnership is expected to bring many economic benefits to the country by strengthening investment and promoting exports.
In the second quarter of this year, the supply of retail space in the HCMC realty market remained stable but reflected a significant increase of 8.2% year-on-year, standing at roughly 1.24 million square meters. Performance improved slightly, up by 1.7% quarter-on-quarter and 1.1% year-on-year.
In addition, the overall average rent remained stable in both quarters of the year, reaching more than VND1.19 million (US$51) per square meter per month. The central business district (CBD) remained the most expensive location, triple the rate of other districts and double the average rent.
Meanwhile, in Hanoi City, the opening of two new shopping centers and retail podiums in the second quarter resulted in a significant increase in the total retail stock by 4.8% quarter-on-quarter and 7.3% year-on-year. The overall occupancy rate still trended upward, with high absorption, mainly due to new projects demonstrating solid performance.
The average rent showed a marginal decrease by 2% quarter-on-quarter and 0.3% year-on-year, mainly due to low rents being offered by new projects in non-CBD areas. The retail space in the CBD was priced at more than double the average rent in the secondary submarket, and four to five times those in the western and suburban submarkets of Hanoi.
Jan-July rice exports near US$2 billion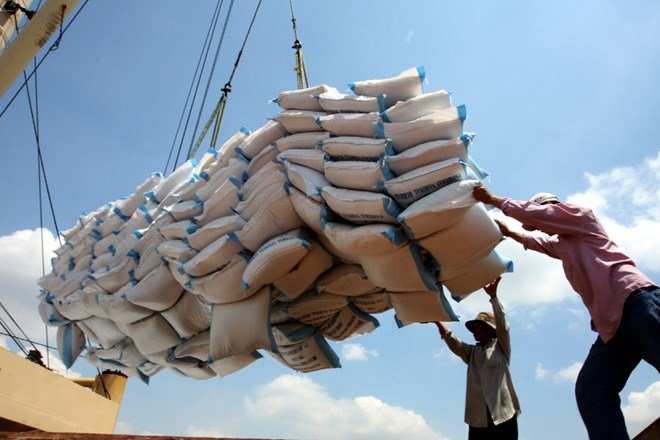 Vietnam's rice exports in the January-July period amounted to 3.865 million tons worth nearly US$2 billion, up 12.8% in volume and 32% in value year-on-year.
Last month saw an export volume of 382,000 tons of rice and a turnover of US$196 million.
These good results are attributed to the high export price of Vietnam, at US$30-40 per ton higher than that of Thailand.
According to the Vietnam Food Association, dried paddy in the Mekong Delta region is priced at VND5,650-5,750 per kilogram. Meanwhile, the prices of long-grain paddy, grade-one rice material for 5% broken rice and rice material for 25% broken rice are VND6,100-6,200, VND7,250-7,350 and VND7,150-7,200 per kilogram, respectively.
Supplies are increasing amid harvest time in the Mekong Delta region, while demand is low now.
Demand for rice is expected to pick up in the fourth quarter. Cuba, Iraq, Indonesia, the Philippines and Malaysia -- Vietnam's five traditional markets -- may import 3-4 million tons of rice. China and Africa may also have demands for more rice in the rest of the year.
However, rice shipment to Malaysia will decline against early this year, and the Philippines will mostly import via the minimum access volume scheme. Bangladesh may buy some 700,000 tons of rice this month, with 400,000 tons potentially sourced from Vietnam.
Vietnamese firms deliver 60,000 tons of rice to Cuba and 30,000 tons to Iraq each month. China remained the top importer of Vietnam's rice in the year's first half, at 1.133 million tons, 1.115 million tons of which were exported through official channels. The shipments were also strong to Africa, at 537,000 tons; the Philippines, 429,000 tons; Indonesia, 776,000 tons; and Malaysia, 305,000 tons.
According to Nguyen Trung Kien, board chairman and general director of Gentraco, though China accounts for a large volume of Vietnam's rice exports, there are technical barriers against exports to this market. Vietnamese firms thus need support to produce quality products that meet high market requirements.
US$470m needed for 25 traffic infrastructure projects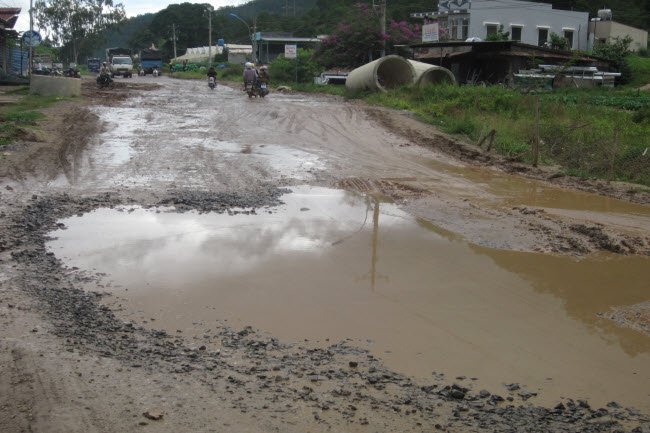 Twenty-five traffic infrastructure projects across the country have come to a standstill due to financial hardship. They need an additional VND11 trillion, or more than US$470 million, to resume construction, according to the Ministry of Transport.
The projects include a section of National Highway 37, running from Vinh Bao in Haiphong City to Gia Loc in Hai Duong Province; National Highway 4A connecting Lang Son Province to Cao Bang Province; National Highway 12 in Dien Bien Province; and a section of National Highway 91 passing through Tien Giang Province. Data from the Planning and Investment Department under the ministry show that among the 25 projects, some fall short of VND1 trillion each.
Nguyen Duy Lam, head of the department, noted that the demand for traffic infrastructure projects, at some VND952 trillion, has risen sharply in the 2016-2020 period, while the available financial resources only meet some 30% of the demand. According to the medium-term public investment plan of the Government, some VND120.7 trillion of the State budget, which was allocated to the ministry, only partially meets the demand to pay off liabilities.
In the coming days, the ministry will receive backup funding of VND15 trillion from the Government for the 2016-2020 period, but this capital volume is earmarked for 14 key road and railway projects, Lam added.
The transport ministry has assigned the department to evaluate the financial needs of the projects, so that it can propose the Government to raise the backup funding to facilitate the 25 suspended projects.
Vina Chuoi receives funding of more than VND2 billion
Vina Chuoi, a startup specializing in foods and beverages made from bananas, received funding of VND2.3 billion (US$98,900) from two investors on reality TV show Shark Tank, which was broadcast on the evening of August 1 on the VTV3 channel.
Shark Dung Nguyen, investment director and head of the Vietnam and Thailand offices of CyberAgent Ventures, Inc., and Shark Viet, chairman and general director of Infrastructure Investment and Transportation Construction JSC (Intracom), jointly invested in Vina Chuoi in exchange for a 51% stake in the startup, offering to solve its financial crunch. The investors will consider putting in an additional VND1.3 billion based on the startup's business performance.
In addition, Shark Nguyen will assign supervisors to follow up on the operations and expenses of Vina Chuoi. Once the business becomes successful, Shark Dung will hand over complete ownership to founder Pham Nhu Can.
Vina Chuoi has two selling points in central District 1 in HCMC and simultaneously operates an online business by cooperating with the online food sales channel of Foody. Its revenue in the first half of the year exceeded VND950 million, of which the profit accounted for 47.5%. The company sells some 450 bananas every day.
Can has high hopes for his thriving business, stating that the additional funding will help the company open more stores and optimize its food-processing systems, such as frying banana cakes or making banana smoothies. The startup reportedly has its own secrets regarding flour-mixing technique. Its black Siamese bananas are imported from Tien Giang, while the frying machinery was bought overseas.
In the same episode of the show, another project, named Tokai, received VND12 billion from Shark Viet in exchange for a 51% stake. The startup will offer houses on lease and exploit abandoned houses, also known as "ghost houses," in Japan.
Tokai founder Ha Canh targeted VND15 billion in revenue in the first year of operations, VND28 billion in the second year and VND46 billion in the third. She noted that in the first four years of business, Tokai will offer 70 rental houses to Vietnamese people traveling to Japan, adding that she expected the annual profit to reach 25%.
Long An weighs building thermal power plant
Power Engineering Consulting JSC 2 (PECC2) has recommended that Long An Province build a coal-fired power plant, as it is considered more cost-effective. Meanwhile, local authorities want to construct a liquefied petroleum gas (LPG) plant for power generation, according to Le Minh Duc, director of the provincial Department of Industry and Trade.
Though the province wants to build a diesel-fired or LPG power plant to generate electricity, which will become a big-ticket project, the consulting firm PECC2 prefers the option of using coal, said Duc. He also cited statements from the Ministry of Industry and Trade as saying that if the province does not build a power plant running on coal, the ministry will order a halt to this project, as its planning has consumed much time.
The local government will announce final results of a meeting on the thermal power plant project in Long An, held on the morning of August 2, and then submit them to the provincial Party Standing Committee for further discussion before reaching a conclusion, Duc noted.
The province was permitted to build a thermal power center in Can Giuoc District, comprising two plants, Long An I and Long An II, with a total capacity of 2,800 megawatts and total funding of up to US$5 billion, according to Le Anh Tuan, deputy head of the Institute of Climate Change Research at Can Tho University.
However, none of the projects have yet to begin construction due to strong objections from local residents in the province, as well as in neighboring HCMC, as once a thermal power plant is put into operation, it could cause severe impacts on human health and their livelihoods, along with the environment and other economic sectors, said Tuan.
Additionally, a coal-fired power plant will cause invisible damages to society in the long run, including environmental pollution, which will diminish agricultural production, tourism revenues, and other fields. Tuan cited other major consequences, saying that if those drawbacks are included when evaluating the plant's total investment capital, the funding will no longer be as low as estimated by PECC2.
Property market in coastal areas slows down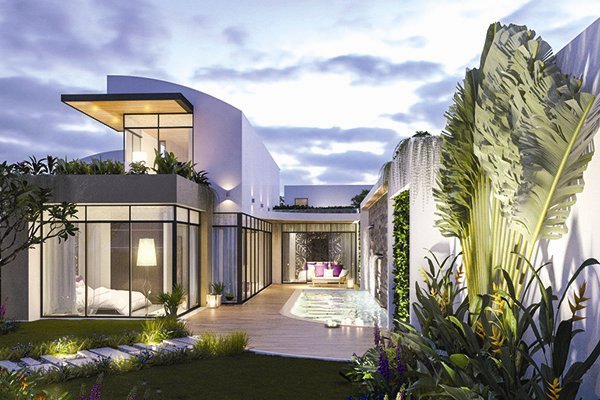 The coastal property market is experiencing a sharp decline in both supply and liquidity in most localities known for tourism and seaside resort properties, such as Danang, Nha Trang, Quang Ninh and Phu Quoc, according to a report by the Vietnam Association of Realtors.
Sai Gon Giai Phong newspaper cited a report by the Ministry of Construction at a forum on the property market in Hanoi on August 4 as saying that tourism properties have been developed in both coastal and non-coastal localities. These properties are diverse and available in different forms, such as hotels, condotels, shophouses and resorts.
Since 2015, the Ministry of Construction has conducted preliminary evaluations of many projects with some 25,000 condotel and officetel units, in addition to thousands of units assessed by localities.
According to experts, the influx of nearly 13 million foreign tourists last year is a good driving force for the development of the coastal tourism property market.
More than 12,000 resort apartments were built in Nha Trang City in three years, with an absorption rate of 80-85%.
However, transactions in the new market dropped significantly in the first half of this year, and there were very few condotel transactions in the second quarter.
Nguyen Manh Khoi, deputy head of the ministry's Real Estate Market and Housing Management Agency, warned that investors should be cautious of fluctuations in the market.
One of the factors blamed for the market's decline is profit commitments. A pledged rate of return at 12-15% is difficult as room rates are not always high, making it hard for project developers to fulfill their commitments to their clients.
Besides this, regulations that protect the rights of customers are not clear enough. Some localities have halted investments in condotel projects to wait for a legal framework, according to Khoi.
The vice chairman of the Vietnam Real Estate Association, Nguyen Manh Ha, stressed that property developers and individual investors need to be more professional and should understand investment models and efficiency. Business associations and management authorities should seek accurate analyses and evaluations to ensure the sustainable development of the coastal tourism property market, he added.
However, the ministry representative revealed that regulations on seaside tourism investments in the future will be clearer so that the growth potential of the market can be exploited in the long term.
State to collect over VND500 billion from Petimex IPO
The State will collect an estimated VND509 billion from the transfer of a 35.4% stake in Dong Thap Petroleum Trading Import Export Co. Ltd. (Petimex), whose initial public offering is scheduled for September 7, the Hochiminh Stock Exchange (HOSE) said.
Local media cites an announcement from HOSE as saying over 48.04 million shares, equivalent to a 35.4% stake, in the oil trader will be auctioned on the southern bourse, with the reserve price set at VND10,600 a share. With such an expected share price, the Dong Thap-based State-owned company has been valued at VND1,437 billion.
Under the company's equitization plan approved by Dong Thap government, the State will still hold the majority stake of 64%, while 747,600 shares, equivalent to 0.55%, will be sold to the company's employees. Of the remainder, 15% will be offered to strategic investors, while 20.45% to outsiders.
Interested bidders will have to place a deposit from August 13, and the auction will take place at 9 a.m. on September 7.
Petimex, established in 1992, mainly trades in oil products, ranking fifth among 30 key oil traders of the country, according to VnEconomy. The company operates a network of over 1,500 filling stations.
In 2017, the company gained an after-tax profit of VND72.4 billion on revenue of nearly VND11,500 billion. The return on equity ratio was 9.1%.
Under its equitization plan, the company expects this year's revenue to ebb slightly to VND11,300 billion, but its net profit is estimated to rise to VND80 billion.
Vietnam's import-export turnover hits $264bln in first seven months
According to the Vietnam Customs, import- export revenue in the first seven months of this year reached $264.3 billion, a year-on-year rise of 12.7 percent.
In July alone, export turnover hit $39.3 billion, up 1.1 percent from June. Specifically, value of export was estimated to reach $19.5 billion, a decrease of 1.7 percent against the month before while import value was $19.8 billion, an increase of 4 percent compared to June.
In the first seven months, export and import values were estimated to be $133.7 billion and $130 billion respectively, posting a year-on-year hike of 15 percent and 10 percent respectively.
Generally, the country's trade deficit in July was $300 million while trade surplus was $3.1 billion.
Ben Tre: First-ever safe farm product cooperative put into service
The Mekong Province of Ben Tre yesterday put into service its first-ever safe farm product cooperative with an aim to supply clean agricultural products to consumers.
The cooperative covers an area of 1,000 sq. meters at Chau Thanh town, Chau Thanh district with total investment capital of up to VND 1.6billion contributed by 100 members.
The cooperative has linked with other cooperatives, local farmers to buy about 7 tons of clean agricultural products per month to provide to consumers in the province and neighboring provinces.
Chairman Truong Duy Hai of Ben Tre Province People's Committee said the cooperative will help link between clean producers, farmers and consumers. The province targets to develop this model in the hope of ensuring safety for consumer health.
Hanoi exempts fees for household businesses being converted into enterprises
Household businesses in Hanoi that are filing to become enterprises will be exempt from registration fees from August 1 to December 31, 2018, according to the city's Department of Planning and Investment.
Under the support programme, new enterprises established from household businesses will not have to pay the fees to announce their registration, in line with a government decree guiding the implementation of the Law on Support for Small and Medium-sized Enterprises.
The waived fee is VND300,000 for each enterprise.
Household businesses-turned-enterprises will also be provided with other support, including the fees to make their seals and deliver their registration certificates.
The government is encouraging household businesses to switch to enterprises in order to realise the goal of having one million enterprises by 2020.
Last year the Law on Support for Small and Medium-sized Enterprises was approved by the National Assembly and came into force on January 1 this year.
Green asparagus offers high profits for Ninh Thuan farmers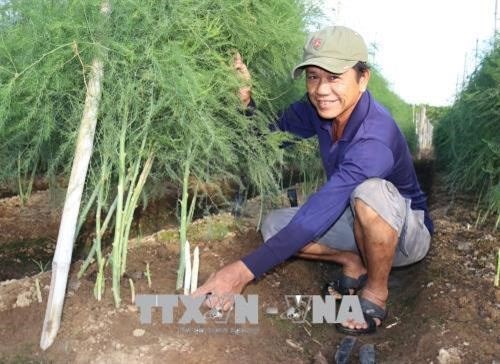 Farmers in the south central province of Ninh Thuan are growing more green asparagus as the vegetable is offering higher profits compared to other crops.
Diep Bao Thu, who shifted from growing grapes to asparagus on his 2,000 sq.m farm in Ninh Hai district's Xuan Hai commune last year, now harvests about 18 - 22 kilo of asparagus shoots a day.
He sell the vegetable for 50,000 – 90,000 VND (2-4 USD) a kilo and earns a profit of more than 1 million VND (44 USD) a day during the harvest.
Vu Van Thuan, who has grown asparagus on his 4,000sq.m land plot in Xuan Hai for four years, said the cost for 1,000 sq.m of asparagus was about 15 million VND. The asparagus plants are harvested for five to seven years, he said.
"Green asparagus can be harvested continuously for three months, and then is stopped for one month to help the plant recover," he said.
Previously Thuan planted grape, jujube and spring onion on his 4,000sq.m land plot but the profit was not high.
The province's dry, hot weather and loamy sand are suitable for growing green asparagus, according to local farmers.
Ninh Thuan has the least rainfall compared to other provinces and cities in the country.
Nguyen Dinh Thi, Vice Chairman of the Xuan Hai Commune People's Committee, said that green asparagus had provided high profits for farmers for a number of years. The profit is five to seven times higher than that of other crops, he said.
The commune has 110 households planting a total of 21.5 ha of green asparagus, but supply has not met demand, he said.
Ninh Thuan authorities have encouraged farmers to expand the area under asparagus in drought-prone areas.
Local authorities also provided advanced farming techniques to asparagus farmers in recent years.
In 2016, the province's Farmers Association started a project to grow green asparagus under Vietnamese Good Agricultural Practices (VietGAP) standards in Ninh Phuoc district.
The quality and yield under the project was 10-20 percent higher than from traditional farming.
Early this year, the province's Department of Science and Technology transferred the technique of using drip irrigation to asparagus farmers.
The technique was first used by four farmers at the Tuan Tu Agricultural Services Cooperative to plant 1.4 ha of green asparagus in An Hai commune.
Hung Ky, director of the Tuan Tu Agricultural Services Cooperative, said previously asparagus shoots were often infected with fungus when spray irrigation methods were used.
The use of drip irrigation has helped solve the problem, he said, adding that farmers in other areas have visited the cooperative to learn about the technique.
The province has more than 100ha of green asparagus, mostly in Ninh Hai and Ninh Phuoc districts.
The province will develop asparagus areas with advanced farming techniques in a zone of 200ha in Ninh Phuoc and Bac Ai districts.
The province's asparagus shoots are sold in the province and to HCM City, Hanoi and Da Lat city and other provinces.
The vegetable was first planted in the province's Ninh Phuoc district eight years ago.
Thaco sets foot in agriculture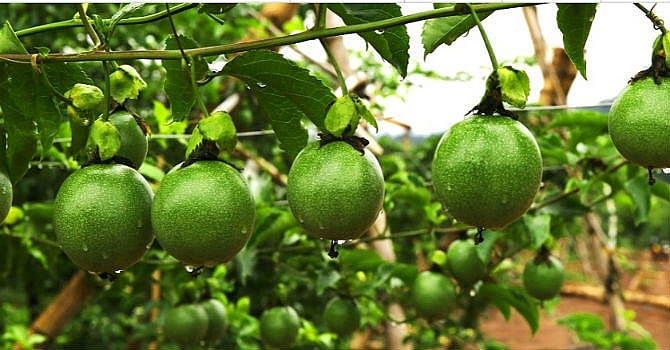 Spending approximately VND2.2 trillion ($97.3 million) buying convertible bonds from Hoang Anh Gia Lai Agricultural JSC (HAGL Agrico) will help Truong Hai Auto Corporation (Thaco) set a solid foothold in the agricultural sector.
According to information published by HAGL Agrico, the company issued a decision to sell 221,688 convertible bonds worth VND10 million ($428) each to Thaco for VND2.2 trillion ($97.3 million).
With the ratio of 1:1,000, Thaco can convert these bonds into 221.688 million shares after one year.
HAGL Agrico will use VND1.137 trillion ($50.3 million) of the capital acquired to invest in growing banana and chili, and the remaining VND1.08 trillion ($47.78 million) to restructure its operations.
Thaco teamed up with Loc Troi Group to develop the "Industrialisation of agriculture and operation of enclosed chain of manufacturing, harvesting, processing, transporting, and distributing."
The total investment is about VND7.8 trillion ($345.1 million) and will include developing agriculture (about 310 hectares), construction of ports and specialised transportation system by waterway and the construction of a farm system (large sample field) on about 340 ha in the first phase.
In January 2017, Thaco held a signing ceremony to cooperate in producing and distributing agricultural machinery with LS Mtron Company, the largest agricultural machinery manufacturer in South Korea with 40 per cent of the market share.
The factory, located in the Chu Lai-Truong Hai Automobile Mechanical Complex at Chu Lai-Truong Hai Open Economic Zone in Quang Nam province, has a total investment capital of VND500 billion ($22.1 million) and will manufacture 18-120HP agricultural tractors and harvesters, and has a designed capacity of 2,000 tractors a year in the first phase, 3,000 cultivators, and 1,000 combine harvesters.
According to the agreement, LS Mtron has been transferring tractor manufacturing technology and training Thaco's engineers to localise tractor component production to reach a regional value content (RVC) of 50 per cent.
Machinery and equipment will be produced by Thaco with advice from LS Mtron and some test equipment imported from South Korea that cannot be produced in Vietnam, such as speed test equipment, lift test equipment, and power take off (PTO) equipment.
In this February, the factory officially came into operation after one year of construction.
Reed Tradex launches new alliance to promote supporting industries
Reed Tradex, the organiser of METALEX Vietnam, has announced a new alliance aimed at driving the development of the Vietnamese supporting industries.
Reed Tradex has recently unveiled its alliance with Japan External Trade Organisation (JETRO) in Ho Chi Minh City, Investment & Trade Promotion Centre (ITPC), as well as Ho Chi Minh City Centre of Supporting Industries Development (CSID) to co-organise the "Supporting Industry Show 2018" in Vietnam in October.
Suttisak Wilanan, deputy managing director of Reed Tradex, expressed his optimism about the exciting rebound of the automotive industry in Vietnam, citing the Vinfast "Made in Vietnam" automobiles, which has decided to cooperate with Italy's leading design firm Pininfarina and German luxury car company BMW. At the same time, Thaco also inaugurated the biggest and most modern automobile manufacturing factory in Southeast Asia last March, with a view to dominate the automobile industry.
"More than ever, car firms need to support and call on supporting industry businesses to supply the necessary components," he insisted. "There are over 30,000 parts in a vehicle, it is almost impossible to manufacture all components in the same country. That is why investors tend to establish factories in neighboring countries, surrounding their manufacturing base. Vietnam is in a strategic location, located in the centre of ASEAN, with many major seaports. Therefore, Vietnam can coordinate with key players like Thai and Indonesian car makers to set up a sustainable development cluster for the automobile industry."
According to data from the Ministry of Industry and Trade, the total number of enterprises currently involved in the supporting industry sector is 661. However, only a few domestic enterprises are capable of joining the supply chains of foreign companies.
Therefore, the new alliance is expected to empower the transfer of new technologies and the expansion of business networks between Japanese and Vietnamese businesses, which are vital to sharpen the competitive edge of the supporting industry.
Takimoto Koji, chief representative of JETRO in Ho Chi Minh City, shared that, "Vietnam's local procurement ratio was 33.2 per cent in 2017. It is the lowest among the six countries in the survey. With the "Supporting Industry Show 2018," we aim to raise the local procurement rate by connecting companies at the exhibition."
To create "win-win relationships" between Japan and Vietnam at "Supporting Industry Show 2018," there will be 18 Japanese major companies joining as buyers. Another 30 Vietnamese companies will exhibit as suppliers, lead by ITPC and CSID.
The "Supporting Industry Show 2018" will be organised on October 11-13 at Saigon Exhibition and Convention Centre. At the same time, "METALEX Vietnam 2018" will gather and introduce 500 brands of the latest machine tools and metalworking solutions from over 25 countries. The exhibition is expected to be more comprehensive with the co-location of "NEPCON Vietnam 2018" which will be a platform for electronics manufacturers to meet with providers of technologies and solutions from 200 brands of 20 countries.
Technological application crucial to agriculture
Technological application and improved management are necessary to ensure high economic efficiency and sustainable development of agriculture amidst widespread global integration and changing climate. 
Experts have said automatic and semi-automatic technologies used in agriculture have contributed to increasing output and ensuring food safety. 
Information technology is instrumental in overseeing, directing and forecasting agro-forestry-fisheries production while biotechnology helps choose high-yield varieties and breeding animals. 
Technological advances are being adopted to grow flowers, vegetables and raise fowl, cattle and aquatic products in Lam Dong, Kien Giang, Bac Ninh, Vinh Phuc, Ha Nam and Nghe An. 
Vietnam is now home to 35 high-tech agricultural areas and five high-tech intensive farming areas for shrimp, flowers and rice which have been recognised in Kien Giang, Lam Dong, Phu Yen and An Giang provinces. 
There are 12 high-tech cultivation enterprises, 19 others in aquaculture and nine in animal husbandry that use modern technology nationwide. 
The Vietnam Young Entrepreneurs Association's Digital Agriculture Association (DAA) called for building a sustainable, stable and effective master plan for key agricultural products, from planning to policies, incentives and trade promotion. 
Luong Van Tu, Chairman of the Vietnam Coffee - Cocoa Association, said to increase the value of coffee beans, firms must invest in roasted, ground and instant coffee and other processed products, so they need mid and long-term credits at reasonable rates. 
Minister of Agriculture and Rural Development Nguyen Xuan Cuong suggested offering incentives for imported technologies, improving technological expertise at home and facilitating the transfer and purchase of patents. 
He urged facilitating agricultural firms' access to loans, developing start-ups and building high-tech incubators, targeting young people and individual business households to inspire their start-up spirit. 
To master technological advances, he stressed the need to improve skills of technical and governance staff, tertiary education and vocational training quality.