A trend of steady rises in mergers and acquisitions continues to brighten up Vietnam's foreign investment picture in the first seven months of 2018, affirming it as one of the most effective investment channels for the high-potential market.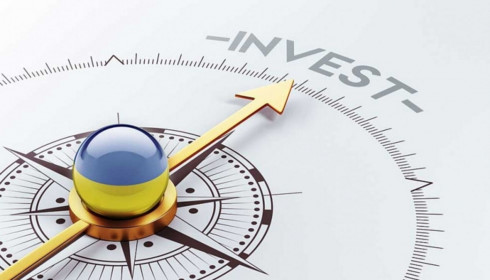 As shown in statistics released recently by the Ministry of Planning and Investment's Foreign Investment Agency (FIA), Vietnam attracted an estimated US$22.94 billion worth of newly registered, expanded capital, and mergers and acquisitions (M&A) value from January 1 to July 20. This amounts to a 4.6% increase on-year.
Of the total sum, nearly US$4.79 billion was sourced from 3,331 M&A deals, increasing by 53.3% in value on-year. The hefty hike in M&A value once again created synergies for the country's foreign direct investment (FDI) attraction.
According to the FIA, Vietnam drew over 1,656 new foreign-invested projects, amounting to the total registered capital of US$13.2 billion between January and July 20, up a mere 2.2% on-year. The country allowed 627 licensed projects to increase their investments, totalling US$4.95 billion, which is down 15.8% on-year.
This was the second time that M&A deals has counteracted the slowdown in the country's FDI landscape since the beginning of this year, following the spectacular turnaround experienced during this year's first half.
Chairman of the Vietnam Association of Foreign-Invested Enterprises Nguyen Mai attributed FDI's upward momentum to a strong escalation in M&A deals during the seven-month span.
As demonstrated in the statistics, processing and manufacturing remained the most attractive sector to foreign investors, in terms of M&A value, with 844 deals worth a total of nearly US$1.2 billion. This was followed by retail and wholesale with US$1.06 billion, construction with US$702.5 million, and science and technology with US$620.6 million.
Japan, the Republic of Korea, and Singapore are among the foreign investors most interested in using M&A deals to expand to and within Vietnam. These three nations were also Vietnam's three biggest foreign investors during the seven-month period, with total registered capital of US$6.88 billion, US$5.46 billion, and US$2.73 billion, respectively.
The upward trend is likely to continue in the months to come, driven by more positive developments from foreign investors and recent developments of state-owned enterprises' equitisation and divestment.
"The number and value of completed M&A transactions in Vietnam have grown steadily in recent years and are expected to grow further during 2018 and 2019, especially if the EU-Vietnam Free Trade Agreement is ratified and comes into force as anticipated," Antoine Logeay, chairman of the EuroCham Legal Sector Committee, told VIR.
Vietnam's FDI disbursement remained rather positive, with an estimated value of US$9.85 billion between January and July 20, up 8.8% on-year.
The country's registered and disbursed FDI is forecast to rise by 10%, from the respective US$35.88 billion and US$17.5 billion reported in 2017.
VIR