Vinh Phuc seeks investment from S Korea     
The northern province of Vinh Phuc promoted its potential and called for investment at a conference held in Gyeonggi Province in South Korea on Friday.
Speaking before an audience of South Korean businesspeople, Chairman of Vinh Phuc provincial People's Committee Nguyen Van Tri highlighted the province's convenient location in Viet Nam's northern key economic zone and favourable natural conditions suitable for industry, tourism and hi-tech agriculture.
He informed the South Korean business circle that the province has made efforts to streamline its administrative procedures, upgrade infrastructure, especially at industrial zones, and train the local labour force.
The provincial leader reported that Vinh Phuc is now home to more than 300 foreign direct investment (FDI) projects, including many run by South Korean corporations such as Partron Vina, Haesung Vina, Bangjoo and Interflex. Several more South Korean firms, namely Interflex, Young Poong Electronics and Korea Circuit, are planning investments worth close to US$1 billion in the Dong Soc industrial cluster.
He urged South Korean firms to consider investing in fields such as supporting industry for automobile and electronic part production, farm produce processing, urban areas, hotels, eco-tourism, education-training and health care.
Vietnamese Ambassador to South Korea Nguyen Vu Tu briefed the conference on the growing strategic co-operative partnership between Viet Nam and South Korea.
South Korea is currently the top foreign investor in Viet Nam with accumulated investment of more than $60 billion as of July this year. Bilateral trade topped $60 billion in 2017, making South Korea the second-largest trade partner of Viet Nam, while Viet Nam is the fourth-largest trade partner of South Korea.
Each country has around 150,000 citizens living and working in the other country.
The ambassador said sound political ties and close people-to-people exchange were factors that help boost economic cooperation between the two sides.
He stressed that with high GDP growth of 6.8 percent last year, Viet Nam was an attractive destination for investors.
Kien Giang calls for investment in 12 resort projects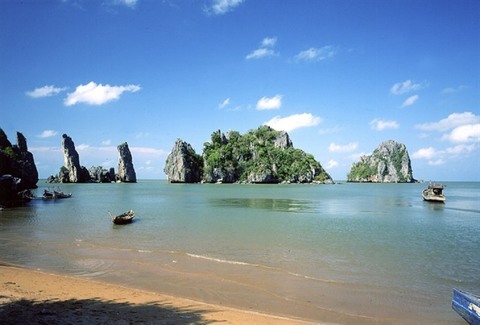 The People's Committee of Kien Giang Province has announced a list of projects calling for investment, including 12 resort projects with total investment capital of VND1.7 trillion (US$73 million).
Specific plans for the projects have not yet been finalised.
Most of the projects are located in Ha Tien Town, while the rest are in other districts. Regarding Ha Tien, the Ministry of Planning and Investment is consulting on the draft decision of the Prime Minister on the establishment of Ha Tien border gate economic zone with a total area of 1,600ha, including four wards and one commune.
The Provincial People's Committee noted that the project has not yet been planned and if investors or enterprises are interested, a survey will be adjusted and plans will be drawn up to support conditions for investment implementation.
The biggest investment project is My Duc Commune's tourism service area in Ha Tien Town with an area of 39.11ha and investment capital of VND600 billion. The objective of the project is investing and developing sea and island tourism, landscapes and historical relics closely combined with Ha Tien International Border Gate Economic Zone.
The second largest investment project is the historic area and scenic Binh San Mountain in Ha Tien Town with a total area of 27.14ha and investment capital of VND340 billion. Departments of Kien Giang Province are planning this project on residential land, garden land, forest land and rice land. The site has not yet been cleared and no plans have been approved.
Another major project is Bai No Resort in Ha Tien Town with a total area of 13.3ha and investment capital of VND130 billion. The goal of the project is to invest in the development of high-quality eco-tourism, historical sites, landscapes and religious festivals.
In Ba Lua archipelago, Kien Luong District, the provincial People's Committee called for investment in Ba Lua island resort with a total area of 100ha and investment capital of VND120 billion. The goal of the project is to invest in the development of types of beach tourism, ecotourism, sports and adventure activities.
Other smaller projects with investment capital of less than VND100 billion include Ta Lu - Mui Nai tourist resort in Ha Tien Town; renovating and expanding the beach of Mui Nai tourist area in Ha Tien Town; Bai Bang tourist area in Ha Tien Town; Bai Duong tourism area in Binh An Commune; historical and cultural tourist area Ba Tau, Go Quao District; and Mui Dua Ecotourism Resort in Kien Luong District. 
FDI disbursement rises 8.8 percent in seven months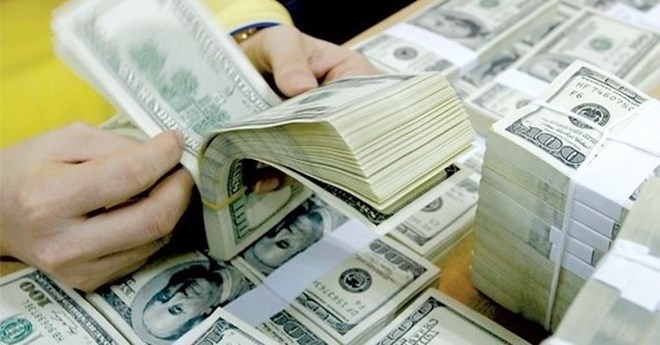 Foreign investors in Vietnam disbursed a total of 9.85 billion USD from begining of this year to July 20, up 8.8 percent from a year earlier, the Foreign Investment Agency (FIA) under the Ministry of Planning and Investment said.
Foreign direct investment (FDI) commitments soared 4.6 percent year on year to 22.94 billion USD in the January-July period. Of the amount, fresh approvals increased 2.2 percent to 13.2 billion USD while investors added 4.95 billion USD to existing projects or equivalent to 84.2 percent of the same period last year.
Foreign investors injected their money in 17 sectors and areas. Manufacturing and processing continued to be the most appealing sector by attracting 9.63 billion USD from January to July, accounting for 41.95 percent of the total registered investment. It was followed by real estate trading with 5.6 billion USD (24.4 percent) and retail and wholesale with 1.69 billion USD (7.4 percent).
Japan remained the leading foreign investor by pouring 6.88 billion USD into Vietnam during the period. The Republic of Korea ranked second with 5.46 billion USD, while Singapore came next with 2.73 billion USD.
According to the FIA, foreign investors were present in 59 cities and provinces. Of them, the capital lured the largest share 6.17 billion USD. Ho Chi Minh City and the southern province of Ba Ria-Vung Tau were runners-up with 4.12 billion USD and 2.15 billion USD.
July's consumer price index posts slight decrease
The consumer price index of Vietnam fell slightly by 0.09 percent in July, the General Statistics Office (GSO) announced on July 29.
The figure represented a year-on-year increase of 4.46 percent and was up 2.13 percent against December 2017. 
In the first seven months of this year, the index inched up 3.45 percent year on year.
Among 11 main commodity and service groups, eight reported monthly growth in prices, with the goods and services recording the highest hike at 0.56 percent. It was followed by food and catering services (0.43 percent); housing and construction materials (0.37 percent); culture, entertainment and tourism (0.26 percent); and apparel, headgear and footwear (0.12 percent).
Price decreases were seen in three groups, including medicines and health care services (5.85 percent); transport (0.52 percent) and post and telecommunications services (0.05 percent).
Do Thi Ngoc, head of the GSO's Statistics Department, attributed the CPI decrease in July to reductions in the prices of rice, and oil and gas. 
Basic inflation (CPI exclusive of fresh food, energy, and State-controlled services such as health care and education) rose by 0.15 percent monthly and 1.41 percent annually in July, pushing its seven-month figure by 1.36 percent, proving that monetary policy remains stable.
Quang Ngai real estate has huge potential
The real estate sector in the central province of Quang Ngai has strong potential to grow, thanks to its geographic attributes but still-low property prices that appeal to investors.
Quang Ngai province is strategically located in the central region and along the East-West economic corridor. It has convenient transport infrastructure and easy links with neighbouring economic zones and neighbouring countries by road, air and waterway systems. Because of this, its industrial, tourism and marine economic sectors are expected to boom in the next few years.
At present, the Dung Quat - Quang Ngai deep-water port can receive ships of up to 100,000 tonnes, making it an important gateway for importing and exporting goods. In terms of industry, Quang Ngai's Dung Quat economic zone has an area of over 45,000ha. It is one of the five coastal economic zones that have been prioritised by the Government to receive investment in infrastructure and offer the strongest incentive schemes in Vietnam today.
By the end of the second quarter of 2018, Quang Ngai's regional domestic product (GRDP) was estimated to rise 9.23 percent over the same period last year. The industrial sector increased by 16.15 percent and service sector grew by 7.14 percent.
In terms of tourism, total visitors to Quang Ngai in 2017 reached 810,000, including 69,000 international visitors, equal to 108 percent of the year's target and representing a year-on-year increase of 12 percent. Total tourism revenue reached 710 billion VND (30.4 million USD), up 10 percent from 2016.
In recent years, the province has made efforts to build a friendly investment environment with a series of policies and credits to support various forms of investment. As a result, the amount of investment capital in Quang Ngai in 2018 has reached impressive numbers. In the first and second quarter of 2018, the total new investment capital to the central province reached over 16.99 trillion VND (728 million USD), accounting for 62.9 percent of the year's plan, up 89.86 percent over the same period in 2017.
By May 2018, the province had 48 foreign direct investment (FDI) and 485 locally-invested projects with total registered capital of more than 1.45 billion USD and nearly 227.92 trillion VND (about 9.77 billion USD), respectively.  
With this potential and promising signs, Quang Ngai is set for spectacular growth in the near future.
According Quang Ngai city's plans for 2016 to 2020, economic development will proceed in two basic directions: the urban economy and the marine economy. The exploitation of marine and island areas will become one of the city's key economic sectors.
That orientation focuses on the province's 130km-long coastline, with beautiful beaches such as Binh Chau, My Khe and Sa Huynh, as well as Ly Son island. The province also possesses many unique cultural heritages and unique marine geographical features, which are a great foundation for the development of the city's marine tourism economy.
To become a dynamic and friendly tourist city, Quang Ngai has concentrated its investment resources in urban planning. It intends to expand the city towards the sea, upgrade the transport infrastructure system. Some key strategic projects have been implemented, such as the dam upstream of Tra Khuc River, the Cua Dai Bridge linking the central coastal provinces, the Da Nang–Quang Ngai Highway and the Hoang Sa and Truong Sa routes along the banks of Tra River.
A number of key projects for tourism are also in the works, such as the Van Tuong Ecotourism Area, Emerald Island project, Anh Van Ecological Resort project in My Khe beach area and the 150ha Central Park project in Tinh Khe commune.
Quang Ngai's investments have created momentum for the real estate market in the province with series of new projects mainly on the two sides of the Tra Kuúc River. An area of 252ha along the river has been the focus of detailed planning by the provincial People's Committee.
Most of the land plots in this area have been handed over to investors for exploitation in accordance with the city's plans.
Tran Xuan Thong, General Director of Dat Xanh Da Nang, said the real estate market in Quang Ngai is still in the early stages of development and is far from its full potential, so real estate prices are much lower than in the neighbouring cities of the central region.
"In the near future, the development of transport infrastructure and a series of new projects, including the launch of Quang Ngai–Da Nang Highway at the end of July 2018, will be the driving forces for Quang Ngai to become a major economic and tourist province of central Vietnam. This is also the lever for the breakthrough of the real estate market in Quang Ngai," Thong told the cafef.vn.
In terms of obstacles facing the provincial real estate sector, Nguyen Phong, Director of Quang Ngai province's Construction Department, said the most difficult step is compensation and the land clearance process. As the local people ask for land compensation equivalent to the market prices, investors must reach agreements with residents before they can start the projects.
"Quang Ngai province has been providing favourable policies to attract investors in order to develop the property sector as well as enhance urban development overall. The province is ready to support investors in planning and administrative procedures to boost the real estate segment in the upcoming time," Phong told Viet Nam News.
HCM City seeks ways to further develop tourism
The Ho Chi Minh City People's Council and the Radio Voice of Ho Chi Minh City People (VOH) held a dialogue with the municipal authorities on July 28 to discuss measures to further develop its tourism. 
Deputy Director of the municipal Department of Tourism Nguyen Thi Anh Hoa said the city welcomed nearly 4.4 million foreign visitors in  the first seven months of this year. HCM City has various kinds of tourism products such as shopping, MICE, cuisine and river cruise tours, she said.
Dang Thi Thy Thanh, Deputy General Director of Ben Thanh Tourist Company, said several river cruise tours have yet to meet demand due to environment pollution and lax management in tourist destinations. 
The construction on many wharves are unfinished so that the number of tourists accessing river cruise tours remains limited, Thanh added.
Ha Thanh Son, deputy head of the waterway transport management division under the municipal Transport Department, said apart from 11 completed wharves, the city has called for private investment in building 10 domestic wharves in districts 2,4, Binh Thanh, and Cu Chi and Can Gio suburban districts. 
To welcome foreign holidaymakers, Nha Rong – Khanh Hoi port in district 4 and Mui Den Do international port in district 7 will be convenient facilities to develop cruise tours. 
Saigon Peninsula Group Corporation is conducting procedures to build a 600-m wharf that could accommodate two vessels with a capacity of 60,000 GT, equivalent to 2,500 passengers per vessel. It is expected to be completed by 2020. 
Hoa said the municipal Tourism Department will complete a tourism development strategy until 2030, improve workforce training and raise public awareness of tourism marketing, thus making Ho Chi Minh City a safe, friendly and attractive destination in the eyes of domestic and foreign visitors.
Organica garden receives organic certification
Organica's Ba Vi garden in Hanoi's Ba Vi district has received organic certification from the international group Control Union Certifications.
The 5,000-sq m garden grows 30 types of vegetables that are sold to retail stores in Hanoi, including its new store in the capital city, its fifth in the country.
The garden uses no chemical fertilizers, pesticides, herbicides, preservatives or stimulants.
The company, which is an organic food development and distribution system, was founded in 2013 with the mission to help Vietnamese customers reach a better life through certified organic, natural and non-genetically modified food.
On July 25, Organica opened the retail store in Hanoi at 5A1, Alley, 192 Thai Thinh street in Dong Da district. It also has three stores in Ho Chi Minh City and one in the central city of Da Nang.
Pham Phuong Thao, founder of Organica, said the new store is part of a plan to expand the company's organic retail chain this year.
Organica has committed to have 80 percent of its products certified organic by domestic and foreign organisations. The rest are in the process of being transitioned to organic farms. Customers can visit the website at www.organica.vn to buy products.
Organica has also been working with and helping farmers switch to organic farming, and has helped other certified organic units distribute and import quality products.
Organica has around 1,000 certified organic products, including fresh food, dry food, herbs and spices, and cosmetics.
Binh Duong province strives to complete import-export tax quota
The Binh Duong Customs Department has announced that it has defined two key tasks to collect import and export taxes of 12.9 trillion VND (roughly 562 million USD) as assigned by the Ministry of Finance for this year.
Deputy head of the department Le Van Danh said the tasks include intensifying the efficiency of the state management over import-export activities and supporting exporting enterprises.
In order to intensify the efficiency, the department will focus of a number of measures such as continuing to maintain the stability of the electronic customs clearance system and to utilise modern supervision equipment such as container scanners and cameras. Besides, the national one-window system and the online public services will also be applied, along with the post-clearance checks, electronic tax payment and business management on the basis of risk management.
As for the support to enterprises, Binh Duong authorities will take heed to ideas of firms so as to untangle the knots for them, thus facilitating their operation. A modern customs management will also be applied to reduce the time and costs enterprises have to spend in the customs clearance process.
Relevant authorities of the province will continue joining hands with associations and branches of enterprises of Japan, Republic of Korea and Taiwan (China) in holding dialogues to provide them with updates of legal documents related to import and export activities, and to removes obstacles encountered by enterprises.
According to the Binh Duong Customs Department, in the first half of this year, it collected 6.662 trillion VND, representing 51.64 percent of its yearly plan and increasing 7.96 percent over the amount it collected in the same period last year. Nearly 4,900 enterprises cleared their dossiers at the department, 5.84 percent higher year-on-year. 
Also in the period of time under review, the value of the exports and imports handled by the department topped 20 million USD, an increase of 13.10 percent over the figure recorded in the same period of 2017.
Da Nang completes second-stage upgrading of Tien Sa port
The central city of Da Nang has officially put into operation the second stage of Tien Sa port after two years of construction, bringing its total capacity to 12 million tonnes of cargo per year.
General Director of Da Nang Port Joint Stock Company Nguyen Huu Sia said that the second stage at Tien Sa Port had cost more than 1 trillion VND (44.2 million USD), of which 36 percent was funded by the company.
He said the second stage, which included two piers, would allow access to 70,000DWT (deadweight tonnage) ships, 4,000TEU (twenty-foot equivalent units) container ships, and 150GT (gross tonnage) cruise ships.
Sia said the port was a key hub in central Vietnam and met international logistics standards in the region connecting the East-West Economic Corridor that links Laos, Thailand, Myanmar and Vietnam.
According to the latest report, the Tien Sa port, 10km from the city centre, handled four million tonnes of cargo in the first six months this year, a 6.14 percent increase in comparison with the same period last year.
The port received on average 23 ships from 15 shipping agencies per week. The expanded port will help build it into a leading international commercial gateway in the ASEAN region by 2025. 
The Tien Sa port upgrading is the city's second investment project which did not use official development assistance (ODA) funds after the Hoa Lien Water refused non-refundable ODA funds from Japan.
According to the Ministry of Transport, the city's port system, including Tien Sa, Lien Chieu and Son Tra, would handle 29 million tonnes of cargo by 2030.   
The city and the port of Kawasaki in Japan have been planning to open a shipping route connecting the two ports.
The Tien Sa port will become a 'valley' of logistics, warehouses, transport and digital customer clearance services, besides housing representative offices of shipping companies and banks.
The port has operated as a limited company under the ownership of Vietnam National Shipping Lines (Vinalines) since 2008.
Vietnam earns 2.3 billion USD from vegetable, fruit exports
Earnings from vegetable and fruit exports in the first seven months of the year are estimated at 2.3 billion USD, a year-on-year surge of 12.6 percent, according to the Ministry of Agriculture and Rural Development's Processing and Market Development Authority (AgroTrade).
China remained the biggest export market of Vietnam in the first half of 2018, accounting for 74 percent of the total vegetable and fruit exports. Vietnam's vegetable and fruit exports to China reached 1.47 billion USD, up 18 percent year on year.
Meanwhile, strong export growth was recorded in Thailand (37.6 percent), the Republic of Korea (16.7 percent), and the US (15.9 percent).
AgroTrade said that export of dragon fruits have faced difficulties as China is expanding cultivating areas for this kind of fruit.
Meanwhile, the shipment of other fruits and vegetables is forecast to face challenges in the remaining months of this year due to impacts of the rainy season, and the US-China trade war.
Furthermore, China is seeking new export markets, and promoting domestic consumption, thus reducing demand for imports.
However, Vietnamese vegetables and fruits will have new destinations thanks to many free trade agreements which help unlock potential markets for Vietnamese products. Businesses should enhance production in value chain to ensure good quality for exports.
During the January-July period, Vietnam splashed out 892 million USD on purchasing vegetables and fruits from foreign countries, an increase of 4.4 percent from the same time last year.
Construction Ministry cuts, simplifies 85 pct of business, investment conditions
The Ministry of Construction has cut or simplified 85 percent out of the 215 business and investment conditions, and eliminated five among the 17 conditional business lines.
The proportion exceeds 35 percent compared with the requirement set in the Prime Minister's Directive No.20 on intensifying reform of specialised inspections, and cutting down and simplifying business and investment conditions. These figures reflect great efforts by the ministry's units to improve the business environment and administrative reform, inside officials said.
At present, the Ministry is reviewing and proposing the removal of four other conditional business lines stipulated in legal documents.
Earlier, the ministry took the initiative in addressing difficulties for businesses through coordinating with the Government Office to organise a national teleconference to solve difficulties and shortcomings on policies and mechanisms related to construction investment. The function was presided over by Prime Minister Nguyen Xuan Phuc.
To prepare for this teleconference, it had collected and considered over 2,000 petitions of voters, enterprises, and vocational associations and organisations, while coordinating with the Vietnam Chamber of Commerce and Industry in holding a conference to listen to businesses' difficulties.
The ministry is currently working with related ministries to realise the teleconference's outcomes as well as the Prime Minister's conclusions at the event.
It has completed and submitted to the Government a resolution on some tasks and measures to ease difficulties and solv shortcomings on policies and mechanisms related to construction investment.
The ministry also submitted to and received the Government leader's approval of a directive on stepping up the implementation of measures to shorten the duration of granting construction license and related procedures by more than 40 days.
In the second quarter of 2018, it piloted the establishment of a single window unit in charge of handling 22 out of 33 administrative procedures under authority of the Construction Minister.
During the three-month operation, the unit received 47 dossiers, of which 27 were handled as scheduled.
Cà Mau speed ups progress of ODA projects
The southernmost province of Cà Mau is taking measures to speed up projects funded with Official Development Assistance (ODA).
The province has 23 ODA-funded projects with total investment capital of VNĐ4.5 trillion (US$193 million), with VNĐ3.2 trillion ($138 million) coming from ODA and the rest from reciprocal capital from the Government.
Seventeen of those projects have been completed and put into use.
A total of more than VNĐ2.76 trillion ($119 million) of investment capital was disbursed last year.
Thanks to effective governance and use of investment capital, the projects have contributed to economic growth, and improved rural infrastructure as well as the quality of education and healthcare in the area.
However, some ODA projects are lagging behind schedule due sluggish land clearance and compensation, and problems with construction designs and initial cost underestimates.
This has led to an increase in total investment costs for these projects.
Secretary of the Province's Party Committee, Dương Thanh Bình, has petitioned ministries and sectors from the central government level to clearly define the responsibilities for directing these projects.
He said the central Government should allocate capital for the construction of a bypass around Cà Mau City and the expansion of Cà Mau General Hospital. The hospital also needs at least 1,200 beds.
Capital allocation for the 2016-2020 period includes a project to upgrade a 2.5km section of National Highway No 63 crossing inner areas in Cà Mau City, and a project on restoration of coastal mangrove forests in Kiên Giang and Cà Mau provinces.
Despite these difficulties, Cà Mau invested additional capital of VNĐ851 billion ($36.6 million) as counterpart funds for ODA projects for the 2011-2016 period. This has made a positive contribution in speeding up the implementation of ODA projects in the province. 
Gia Lai replaces old coffee trees with new trees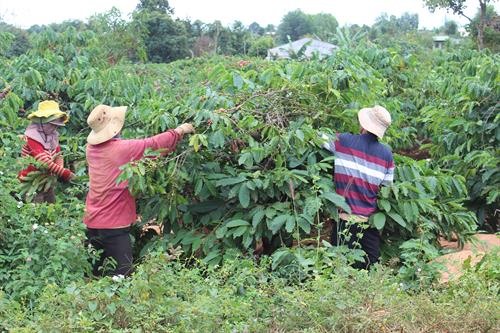 The Tây Nguyên (Central Highlands) province of Gia Lai is providing free coffee seedlings and farming techniques for farmers in an effort to replace old, unproductive coffee trees.
Gia Lai, which is one of the country's largest coffee producers, has about 94,000ha of coffee trees.
Of the figure, trees on 14,000ha are old and need to be replaced by 2020, according to the province's Department of Agriculture and Rural Development.
In 2015-17, the province has replaced more than 6,000ha of old coffee trees with new trees.
This year, the province has replanted nearly 2,000ha, meeting nearly 90 per cent of its target of 2,300ha for the year.
To reach its goal, the department has provided free TR4, TR9 and TRS1 seedling varieties to farmers.
Nguyễn Thị Thúy Lan from Chư Prông District's Ia Drăng Commune said she had received new seedlings to replace her coffee trees that were planted 20 years ago.
Nguyễn Văn Gặp, head of the Chư Prông District Agriculture and Rural Development Bureau, said the district targeted replacing 2,000 ha of old coffee trees by 2020.
Of the target, 400ha would be replanted with new trees this year, he said.
Local farmers had registered to replant 481ha of coffee so far this year, up 30 per cent against this year's plan, he said.
Under the province's programme to replace old trees, several companies are working with farmers to produce organic coffee.
The Gia Lai – based Vĩnh Hiệp Company Limited, for instance, is working with 4,000 farmers to plant 5,000ha of organic coffee in Đăk Đoa, Chư Sê, Chư Prông and Ia Grai districts.
Hà Ngọc Uyển, head of the province's Plant Cultivation and Protection Sub-department, said the replanting of old coffee in the province would reach a total of about 8,500ha this year.
Over the past three years, the Department of Agriculture and Rural Development in cooperation with agencies has provided farming techniques to more than 4,500 farmers, including 1,800 ethnic minority farmers.
The province has also established 14 coffee cultivation models for farmers to visit, and is setting up 18 other coffee farming models and 15 model coffee orchards.
To improve farmers' incomes, the province is also encouraging farmers to intercrop fruit and other industrial trees in replanted coffee orchards.
Farmers have intercropped fruits and other industrial trees in more than 4,200ha of coffee. The intercropped plants are durian, avocado, jack fruit, mango, rambutan, pepper and cashew.
The intercropping provides shade and wind shields for coffee trees and prevents water evaporation in the soil, helping coffee trees to develop well, according to agricultural experts.
Phạm Ngọc Cơ, head of the Mang Yang District Agriculture and Rural Development Bureau, said intercropping helped farmers have more income when coffee prices are low. 
Tien Giang to host investment conference in early August
The Cuu Long (Mekong) Delta province of Tien Giang plans to solicit investment of nearly VND16.4 trillion (US$713 million) in 19 projects at conference in its capital, My Tho, on August 9.
The projects range from industrial park infrastructure, industrial zones, high-tech agriculture, processing industries, and tourism.
Speaking at a news briefing onJuly 27 Le Van  Huong, chairman of the province People's Committee, said a key focus of the promotion would be feasibility.
"The number of projects … might be quite modest, but we want to select only projects that are feasible. We want to make sure that at least 90 per cent of the projects on the list are successful, and some can be started immediately after the conference."
Tran Thanh Duc, deputy chairman of the province People's Committee, said one of the biggest strengths of the province is manpower.
"Enterprises which have invested in the province have given very good feedback about our workforce. The people here are very hardworking, disciplined and quick to acquire new knowledge and skills."
He said some companies in neighbouring provinces, especially in the textile and garment and leather footwear sectors, hire people from Tien Giang to work as team leaders.
Another advantage for the province in attracting investors is its location just 60km from HCM City, he said.
Thanks to this geographical advantage and 32km coast, the province exports even more than Can Tho City, he said. The city is the delta's economic powerhouse.
The province's exports were worth $1.27 billion in the first half of this year.
Duc said the province has released a booklet listing the proposed investment projects with details of tax breaks and land lease incentives for investors.
At the conference the province will also issue in-principle investment approvals to 22 projects and grant approval for feasibility studies for nine others involving total investments of VND15.65 trillion ($680 million).
An exhibition on the province's socio-economic achievements and key local products will also be held from August 7 to 10 on the sidelines of the conference.
According to its Department of Planning and Investment, Tien Giang is one of the fastest growing provinces in the delta with annual growth of 8 per cent.
Last year the province saw 640 new businesses being established.
Authorities handle over 1,200 complaints from consumers in H1 2018     
The Viet Nam Competition Authority (VCA) received and handled more than 1,200 requests and complaints from consumers in the first half of this year.
Of the total, VCA's call centre hotline 1800.6838 (free of charge), which supports and advises consumers, received 3,953 calls from consumers, most of which were complaints about violations of consumers' rights.
As for industries and sectors, finance, banking and insurance received the highest number of requests and complaints from consumers with 372, accounting for 37.68 per cent of the total requests and complaints. Most cases involved the consumer lending services of financial companies.
This was different from previous years when the daily consumer goods group often received the highest number of requests and complaints from consumers.
In the first half of the year, the phone and telecommunication sector ranked second with 108 requests and complaints from consumers, representing 10.94 per cent.
Household electronics products came third with 100 requests and complaints, accounting for 10.13 per cent.
According to VCA, among 987 calls to VCA, 17.12 per cent made requests and complaints about quality, quantity and time delivery. Consumers also complained about warranties (13.57 per cent) and information provision (6.38 per cent).
Ha Noi and HCM City were the cities with the highest number of requests and complaints on violating consumers' rights (288 and 185 cases), accounting for 29.17 per cent and 18.74 per cent of the total requests and complaints.
Southern provinces of Dong Nai, Binh Duong, Ca Mau, Long An and Can Tho followed with the number of requests and complaints accounted for some 1-4 per cent of the total. 
Seminar underlines sustainable private growth     
Sustainable development of the private sector is an urgent requirement for Viet Nam in the context of the trade war between the US and China and fourth industrial revolution, a seminar heard in HCM City on Thursday.
Deputy Minister of Planning and Investment Nguyen Van Hieu told the 5th Forbes Business Forum on 'Building Sustainable Growth': "In recent years the private sector has contributed significantly to the nation's economic growth.
"The Party and State strongly encourage the sector since it is a major driver of economic development by creating an attractive business environment with various incentives."
Nguyen Thi Phuong Thao, CEO of VietjetAir, said: "Viet Nam has many challenges and opportunities in this new era."
She listed trade wars, exchange rate fluctuations, petrol price, exports, FDI, and lagging behind in technology as factors that would impact the economy.
To achieve sustainable growth, she said enterprises must invest in human resources and technology to maintain their competitiveness and continue to grow.
"It is time to both mobilise enterprises'strength and usher in strong administrative reform."
She cited an example, saying VietjetAir needed two years just to get permission to make changes to its counters at Tan Son Nhat Airport in HCM City, while a private investor completed construction of Van Don Airport in Quang Ninh in the same two years.
"The private sector needs equitable treatment from authorities."
Nguyen Xuan Thanh, development director of the Public Policy Program at the Fulbright School, said: "A level playing field is needed for all private companies, especially with regard to registration of new businesses and access to credit and other resources like land.
"The trade war and exchange rate volatility are unexpected threats to the Vietnamese economy."
He also noted that a currency war seems likely as the Chinese yuan lost 8 per cent immediately after the US slapped tariffs on Chinese products and the Chinese central bank refused to interfere.
He was happy the State Bank of Viet Nam (SBV) reacted with alacrity and devalued the dong.
"The SBV should maintain a gap of 5 percentage points with the Chinese central bank. If they devalue the yuan by 8 per cent, the dong should be devalued by 3 per cent."
He said the Government should hold regular discussions with the enterprise community on all issues.
Vu Tien Loc, chairman of the Viet Nam Chamber of Commerce and Industry, said: "Everyone knew in advance, though not the severity of the impact."
Conflicts, trade wars, climate change, natural disasters, unemployment, and lack of cyber security are six possible threats Viet Nam faces, he quoted the World Economic Forum as saying.
Referring to the trade war, Loc pointed out that the US is Viet Nam's biggest export market while Chine is its biggest supplier of goods.
"US investors could pull out and Chinese products could flood Southeast Asia. It is a chance for the international market to adjust.
"The Government should promote renovation while enterprises must adopt and exploit new technologies. The biggest problem is not changing."
Pham Hong Hai, CEO of HSBC Viet Nam, said the legal framework can never catch up with the evolution of technology.
"Sustainable development must enable Vietnamese enterprises to join the international supply chain."
Now 95 per cent of domestic companies are small or tiny, he said.
VinGroup deputy general director Vo Quang Hue said for sustainable development of automation and manufacturing, large scale and huge investments are required.
"For a very long time Viet Nam was unable to create an automobile industry because it lacked supporting industries. But how can we set up supporting industries when the automobile industry is so small?"
VinGroup plans to achieve 50 per cent local content rate by setting up research and development centres with the involvement of German companies, establishing a vocational training school, and developing eight supporting industry projects, he said.
"For the supporting industry, VinFast will produce itself, collaborate with partners or build plants and invite producers to use them for manufacturing."
Noppadol Dej-Udom, sustainable development director at Thailand-based CP Group, said: "We have changed our business model to conserve natural resources for the next generation."
In the past the company depended on many intermediaries to link up with farmers, but now, thanks to technology, they are no longer required, and a part of the resultant saving is passed back to farmers, he said.
"Farmers are directly suffering losses due to natural disasters, and for sustainable development we must closely co-operate with them and help them mitigate the consequences."
Nguyen Quoc Ky, CEO of Vietravel, said Viet Nam has been going about developing its tourism in the wrong way.
"In recent times Viet Nam has paid a lot of attention to developing infrastructure for tourism like hotels, resorts and restaurants. But infrastructure only accounts for 30 per cent of the income; the rest comes from services, but we have not focused on developing services."
He warned that tourism poses a threat to the environment.
"Authorities must carefully calculate and restrict the number of tourists so that it does not harm the environment.
"When making master plans, managers should not move local residents away because they reflect culture, their lives are unique things that tourists would like to discover."
Dang Minh Truong, CEO of SunGroup, said: "Sustainable development of tourism must balance economic growth and environmental protection.
"Let's respect society, culture and environment when we develop tourism."
When he travelled around the world looking for good tourism models, he once visited a huge six-star resort where no trees had been felled and many of them even grew through buildings.
"To protect the environment, we took five years to build the InterContinental Da Nang Sun Peninsula Resort instead of the usual two."
The private sector contributes nearly 50 per cent of the country's GDP and creates 500,000 jobs every year.
In 2016 Viet Nam had ranked 82nd out of 182 nations in the World Bank's Doing Business 2017 report, and improved to 68th out of 190 a year later for business environment.
Last year the number of newly-established private companies reached a record 125,000.
The Government has pledged to speed up administrative reform to achieve a goal of one million new companies a year by 2020.