The State Bank of Vietnam (SBV) may sell part of its foreign reserves to stabilise the monetary market if the exchange rate continues to climb, the Saigon Securities Incorporation (SSI) forecast.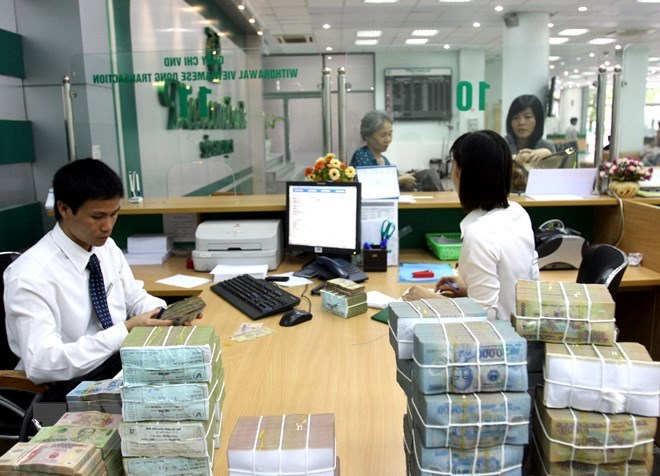 SSI on July 19 released a report on the country's financial and monetary market in June and July, noting that the forex market recorded strong fluctuations in the two months when the USD/VND exchange rate soared by 150 VND.
In the first two weeks of this month alone, the exchange rate jumped 100 VND, or 1.1 percent, to 23,010 VND (buying rate) and 23,080 VND (selling rate) on the inter-bank market. It also rose dramatically by 360 VND to 23,180 VND (buying) and 23,230 VND (selling) in the free market. The difference of USD buying and selling prices surged from 20 VND to 50 VND.
SSI noted the pressure for exchange rate increase in June was mainly caused by external and psychological factors. An array of currencies in the world sharply depreciated last month when the US officially imposed high tariffs on Chinese imports, leading to heightened risks of trade war escalation.
Meanwhile, the foreign currency supply and demand imbalance was not big enough to drive up the exchange rate strongly.
With the abundant foreign reserves of around 65 billion USD, the SBV signalled that it is ready to make interventions to keep the exchange rate stable. In fact, it slashed the USD selling price from 23,294 VND down to 23,050 VND on July 3.
Since the beginning of July, the central bank has also kept the daily reference exchange rate almost unchanged, suggesting that it will not continue adjusting the rate. The forex rate set by commercial banks has also become stable, only the rate in the free market remains high.
SSI said the SBV's pledge to keep the exchange rate stable, the abundant foreign reserves, and balanced foreign currency supply and demand are the factors supporting the exchange rate's stability.-VNA