The State Bank of Viet Nam (SBV) said that it agreed with the proposal of the Ministry of Industry and Trade (MoIT) to suspend the import of cryptocurrency mining machines in a move to improve the management of currency transactions in the country.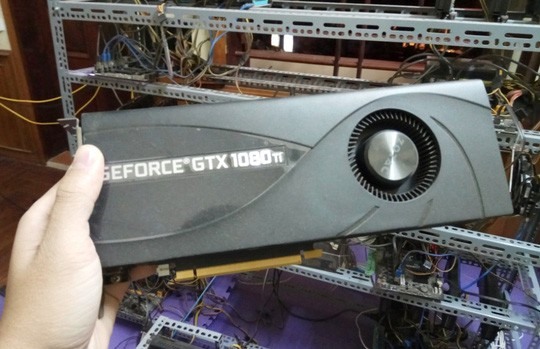 The central bank agreed to suspend the import of cryptocurrency mining machines. - Photo nld.com.vn
This came in response to an official letter from the MoIT asking for SBV's coordination in research and comments on the management of cryptocurrencies in the country, in which the MoIT proposed to temporarily ban the machine imports.
Earlier, Deputy Prime Minister Trinh Dinh Dung required the MoIT, Ministry of Finance (MoF), SBV and other relevant ministries and agencies to study and consider the imports of cryptocurrency mining machines based on their management and current legal regulations.
After the Government's direction, the MoF scrutinised the cryptocurrency issue in the country. According to the MoF, cryptocurrency mining machines are not on the list of goods banned from importation and are not subject to the list of specialised management or unsafe goods, so enterprises are easily allowed to complete the import procedures.
However, the use of mining equipment for bitcoin, litecoin and other cryptocurrencies in the country is difficult for the authorities to manage. Thus it is easy for people to use cryptocurrencies as a currency or another method of payment, which is illegal in Viet Nam according to the amended Decree 101 on non-cash payments.
The MoF also referred to the case where Modern Tech Corp in HCM City was accused of committing fraud valued at over VNĐ15 trillion (US$656 million), ensnaring more than 32,000 people through its Ifan and Pincoin cryptocurrency investment models.
According to the ministry, protecting the Vietnamese people from similar scams in the future requires State management agencies to take strict control measures with the import and use of this commodity.
MoF therefore in May proposed to temporarily ban the import of cryptocurrency mining machines in a move to avoid harming local consumers.
According to data from the General Department of Customs, Viet Nam imported about 15,600 mining machines from 2017 to April this year. Most of the machines were imported into Hanoi, HCM City and Da Nang. — VNS