Foreign media lauds Vietnam's economic growth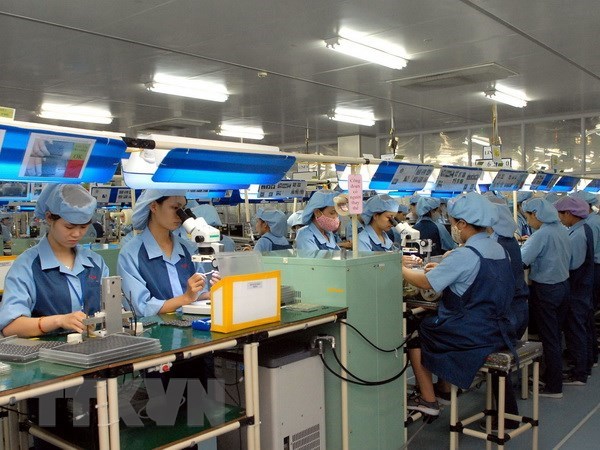 Workers at an electronic spare part manufacturing plant in Vietnam 
France's Le Temps newspaper on July 19 ran an article describing Vietnam as a new factory of the world. 
According to the article, low wages, tax incentives and free trade agreements have facilitated Vietnam's exports to foreign markets. 
It highlighted the spectacular growth of industrial parks in Vietnam, but noted that the dependence on export and foreign direct investment (FDI) would make the country vulnerable to trade disputes between the US and other trade partners such as China and the European Union.
Meanwhile, the UK's Inquirer.net also reported that Vietnam has switched from being an agricultural economy to one of the brightest manufacturing hotspots in Southeast Asia, citing the latest report from Jones Lang LaSalle, one of the world's leading real estate services firms.
It quoted the report as saying that "This phenomenal growth can be attributed to Vietnam establishing itself as an export-driven economy, dedicated industrial and economic zones, numerous free trade agreements, strong economic growth and a young, plentiful, low-cost workforce."
All these initiatives have led to significant investment by large foreign companies.
The best case study is Samsung, which has reportedly invested over 17 billion USD in Vietnam.
This has provided confidence to many other foreign companies from around the globe to set up operations in the country.
According to Inquirer.net, one of the challenges for Vietnam over the next few years will be the ability to adapt and embrace the inevitable disruption and changes brought about by technology and automation, now commonly known as industry 4.0.
In order for Vietnam to enter the next phase of the industrial/logistics cycle and become more competitive than other countries in the neighborhood, it is critically important that significant expenditure continues on infrastructure, including highway networks, deep-sea ports and upgrade of utilities, including renewable energy.
Hi-tech FDI capital continues to pour into Dong Nai
The Southern province of Dong Nai had attracted 120 FDI projects with a total registered capital of nearly US$978 million as of July 18 this year, reaching 97% of the year's plan, and including a number of projects with a high content of science and technology and environmental friendliness.
According to the provincial Department of Planning and Investment, 66 out of 120 FDI projects are newly licensed projects with a total registered capital exceeding US$474 million, while the remaining 54 projects are existing projects which have expanded their capital by a total of US$504 million.
During the January-July period, new FDI projects focused on industrial zones of Nhon Trach, Giang Dien, Loc An-Binh Son, and Long Duc which covered a wide range of sectors in accordance with the province's investment attraction policy, according to the Management Board of Dong Nai's Industrial Zones.
Among newly licensed projects, 32 covered investments in the support industry, accounting for nearly 50% of the total number of newly approved projects and the other projects comprised investments in the areas of the chemicals industry, industrial materials, the plastics industry, and real estate.
The provincial Department of Planning and Investment said that the province has so far approved 1,820 FDI projects with a total investment of US$32.8 billion, including 1,339 valid projects with a total investment of US$27.73 billion.
Foreign investors in Dong Nai come from 45 countries and territories with the Republic of Korea, Taiwan (China) and Japan accounting for the most active investors.
Cassava exports fall in volume as value rises
Exports of cassava and tapioca products are estimated at 200,000 tons with a value of US$92 million in June, bringing the total exports over six months to 1.5 million tons worth US$560 million, down 24.6% in volume but a rise of 12.3% in value, according to the Ministry of Agriculture and Rural Development.
China was the biggest consumer of Vietnamese products in the first five months of the year, buying up 87.2% of the country's total exports, down 25.2% in volume but up 9.2% in value.
The Agro Processing and Market Development Authority (AgroTrade) says the price of sliced cassava exported to China continued to fall due to a decrease in market demand. At present, the price of cassava at factories in Tay Ninh province have dropped VND300 to VND3,100-3,200 per kilo. Factories in the Central Highlands have ceased operations as the cassava crops have ended.
AgroTrade forecasts a resurgence in the cassava market in the time ahead, as China's ethanol and chemical plants will carry out a renewed increase of their capacity. However, with the country's livestock industry facing difficulties, it still has a huge volume of corn in stock and is trying to reduce the stockpile by using it for ethanol production. As a result, the price of sliced cassava exported to China is not likely to see a rise in the second half of this year.
Vietnamese farmers should take measures to maintain their productivity and output and inform themselves of the demands of domestic and foreign markets, AgroTrade advises.
Casino in northeast Vietnam fined $15,000 for tax evasion
Royal International Corporation, which runs the Casino Gaming Club in Ha Long City, has violated several tax regulations, provincial authorities say.
The department has levied total fines of US$15,000, including US$10,500 for faulty reporting of value added tax and US$3,700 for using illegal invoices.
The Casino Gaming Club is the only gambling facility approved to serve foreigners exclusively in Ha Long Bay City, but it has been in the red since 2013.
Last October, the company's financial report stated that its losses in the third quarter had jumped 23 times from a year ago to more than US$3.04 million.
Managers said most of its customers were from Taiwan and mainland China, but their numbers have dwindled in recent times.
In the first three months of this year, the company earned nearly US$2.92 million in revenue, and around US$69,000 in after tax profits. This is a sharp increase compared to a US$908,000 loss during the same period last year.
However, the company's accumulated loss is estimated at more than US$7.4 million on a total capital investment of US$30.5 million.
Vietnam has six casinos that are open exclusively for foreigners, and four of them are reporting losses.
Earlier this year the government lifted a long standing gambling ban on Vietnamese nationals, allowing them to patronize two casinos, one on the southern resort island of Phu Quoc and the other at the Van Don Special Economic Zone in the northern province of Quang Ninh.
Engineering firms slam red tape     
Red tape is the main hurdle to the development of the mechanical engineering industry in HCM City, businesses in the sector told city authorities at a meeting on Wednesday.
Do Phuoc Tong, chairman of the HCM City Association of Mechanical - Electrical Enterprises, said while businesses importing machinery are exempt from tax, machinery manufacturers importing materials and parts are subject to 10 per cent tax, which hampers their competitiveness.
Few manufacturers benefit from financial assistance from the city, he said. Representative from the Duy Khanh Engineering Co Ltd said it has signed up for an assistance programme, but after two years, due to raft of administrative procedures, the company has yet to benefit.
Other businesses said foreign firms get more attention and support from authorities than local ones, especially in getting access to land.
Even long established local companies have problems getting land to expand their businesses and find industrial parks unaffordable.
For instance, Lap Phuc Co Ltd was unable to get permission to build a new factory even after completing lengthy procedures.
Some businesses also complained that despite of their good capabibility, domestic businesses find it difficult to partner with FDI manufacturers since the latter prefer to work with their familiar foreign suppliers instead of local firms.
Several businesses said favourable conditions are required for domestic businesses to grow.
The city should also adopt policies to encourage manufacturers to work with local suppliers instead of only FDI suppliers, enabling Vietnamese supporting industries to grow, they said.
Some also suggested that the city build low-cost State-owned industrial parks for mechanical businesses and help them form mechanical engineering, electrical and automation clusters, strengthening their capabilities and making them more attractive to FDI companies.
Nguyen Thanh Phong, chairman of the municipal People's Committee, promised that the city would build more industrial parks and roll out more beneficial policies by August, and instructed authorities to work with businesses to resolve their issues.
Mechanical engineering is one of the city's four key industries along with electronics, chemical – rubber, and food processing. 
Thua Thien-Hue revokes 12 stagnant projects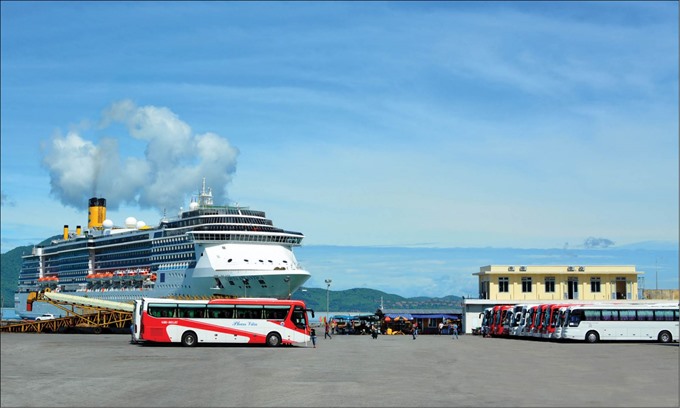 Chan May port
The central province of Thua Thien-Hue has issued a decision to end the operation of 12 stagnant projects, with nine revoked and three put on special supervision.
The halted projects include a cement brick factory belonging to Truong An JSC; an infrastructure project for Phu Bai industrial park in its fourth stage of Trung Quy-Hue company; and a project to invest in a stainless steel production line of Civil Engineering Construction Corporation 5 JSC.
What is more, the province decided to revoke Vinconstec's 600 billion VND-invested resort and urban area project, which was granted a licence in 2008 with the total area of nearly 700ha in Phu Thuan commune, Phu Vang district.
The project was expected to become operational in 2017, but it has lagged behind schedule since 2012.
Phan Ngoc Tho, Chairman of the provincial People's Committee said that along with reclaiming the projects, the province will speed up site clearance for other important projects such as those to upgrade and expand the Phu Bai international airport, the National Highway 49B, the Cam Lo-Tuy Loan highway, the water supply upgrade project in Hue city, and the Dang Kim Long tourism-service complex.
The province will also assist in the progress of Chan May Ports 2 and 3, Chan May port's dyke, and the industrial parks of Phu Bai, Phong Dien, La Son, and Tu Ha, he said. 
Tho stressed that the locality will continue to keep a close eye on projects not funded by the local budget, while withdrawing stagnant projects and changing the investment forms for BT (Build-Transfer) projects.
Thua Thien-Hue will also adjust its planning for its southern region, the Chan May-Lang Co Economic Zone, the Tam Giang-Cau Hai lagoon, the An Van Duong Duong new urban area, and a number of major roads.
For the time to come, the province will review investment resources and seek measures to hasten site clearances to create land and attract more investment. 
So far this year, the province has disbursed 9.08 trillion VND of investment, up 6.2 percent year-on-year.
Regulations needed to improve monitoring of SOEs
Vietnam should establish specific regulations to enhance the efficiency of monitoring mechanism of the agency representing the owner at State-owned enterprises (SOEs) during the shake-up process of the businesses.
At a workshop on reforming monitoring mechanism of the owner's representative agency in Hanoi on July 19, Director of the Central Institute for Economic Management (CIEM) Nguyen Dinh Cung pointed out several shortcomings in the supervision of SOEs' business operation, resulting in many loopholes and consequently losses in state capital and asset losses.
CIEM report showed that profit margins of SOEs decreased constantly by around 39 percent during 2011-2016. There is no sign of fall in the number of loss-making companies, and 23 major groups and corporations have reported accumulative loss of 17 trillion VND (731 million USD).
Many ministries, branches, agencies, and local authorities have joined in the monitoring process as representatives of the State ownership in enterprises; however, no single body has sufficient competence and capacity to keep track on, and evaluate SOEs in a fully, effective and comprehensive manner.
In addition, many problems have arisen during the monitoring process such as a shortage of accurate and updated information on State asset in SOEs, enterprises' management's unwillingness to provide information, and unclear responsibilities of relevant parties during the supervision.
Cung said that suitable legal corridors are necessary to ensure both the effective operation of SOEs and the supervision of the State ownership's representative agencies. 
CIEM underlined the significance of human resource in ensuring the development of state capital in the enterprises.
Raymond Mallon, economic expert of the Australian-funded programme (Aus4Reform), said that relevant authorities should issue uniform legal regulations while accelerating inspections to control business situation at SOEs.
Jetstar Pacific adopts QR code payment for online bookings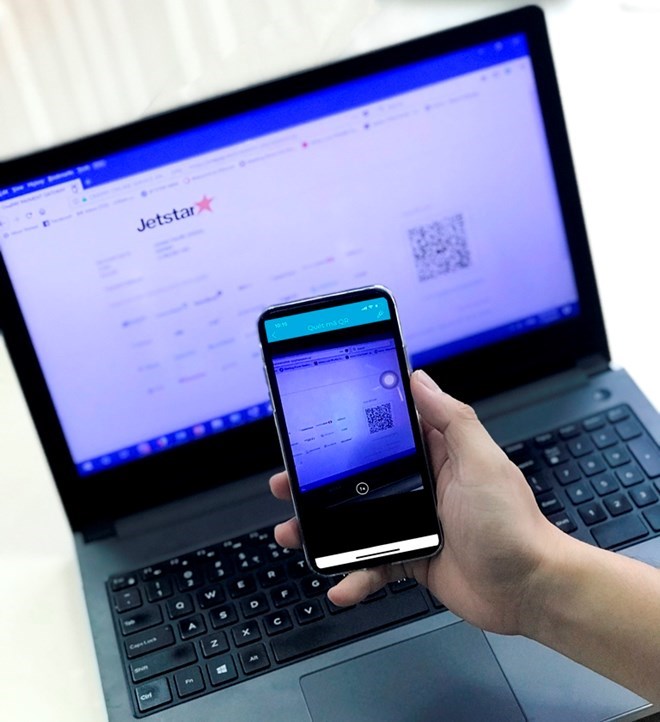 Jetstar Pacific is now Vietnam's first low-cost airline to apply QR code technology, allowing cardless payments for online ticket bookings.
It has become the second airline in Vietnam, after the national flag carrier Vietnam Airlines, to accept QR code payments for online bookings.
After successfully making a reservation on Jetstar Pacific's website, customers can now use their smartphones to scan the provided QR code for payment transaction without entering bank account or card information like traditional payment methods.
The QR payment system ensures safety thanks to its two verification stages that involve the signing into mobile banking, as well as a one-time pass (OTP) check through SMS or fingerprint verification.
The carrier has approved the OnePay payment gateway – which is connected to 24 popular banks in Vietnam, such as Vietcombank, Vietinbank, Eximbank, Agribank, BIDV, Techcombank, and MBBank – to process the payment.
It was estimated that about 1.5 million of its passengers booked air tickets with online cashless payments last year.
Like other airlines, Jetstar Pacific has adopted fintech solutions to catch up with worldwide trends and better serve its customers. The budget carrier launched online check-in services at the beginning of 2018, allowing flyers to check in for their flights through the Internet at home, on their smartphones, or at check-in kiosks at the airport.
In the first six months of this year, a year-on-year surge of 443 percent was seen in the ratio of passengers using online check-in services when flying with the airline.
It recorded only 9,000 passengers, or 2.8 percent of its customers using the service in the first month of applying the technology at Tan Son Nhat, Noi Bai, and Da Nang airports. But the figure has risen to 693,146 so far, with another 70,000 users each month.
Notably, the ratio of passengers buying flight tickets and processing check-ins online rose from 55 percent in January to 80 percent in June this year.
Jetstar Pacific, whose two major shareholders are Vietnam Airlines and Australia-based Qantas Group, operates flights between 16 destinations in Vietnam and 180 others in 18 countries around the world. 
Dong Nai attracts nearly 980 mln USD in FDI over seven months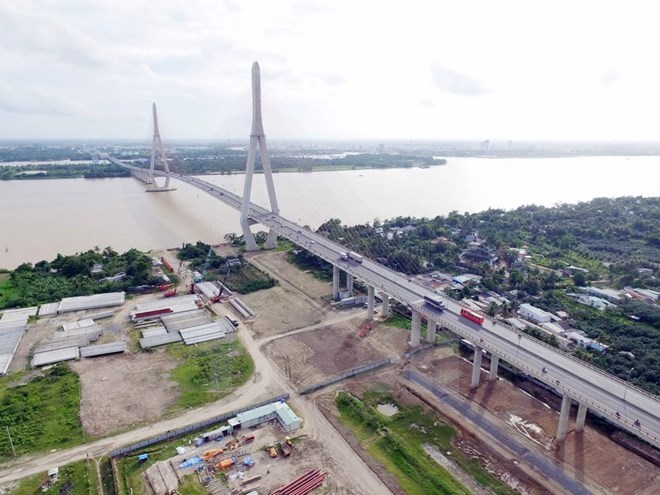 The southern province of Dong Nai attracted nearly 980 million USD of foreign investment so far this year, equal to 97 percent of its target for the whole year, according to the provincial Department of Planning and Investment. 
Of the 120 foreign-invested projects, 66 were licensed with a combined capital of 474 million USD while 54 others registered additional capital of 504 million USD. 
The provincial management board for industrial zones said the new FDI projects over the first seven months were mostly in the industrial parks of Nhon Trach, with 18 projects worth 85 million USD; Giang Dien, with four projects worth 60.5 million USD; Loc An-Binh Son, with eight projects valued at 79.4 million USD; and Long Duc, with four projects worth 64.2 million USD.
The majority of the newly-licensed projects are in high-tech and support industries and make use of eco-friendly technologies. Of them, 32 projects are in the support industry for mechanical engineering and electronics, accounting for around 60 percent of the total. Others are in the fields of chemicals, plastic manufacturing, and real estate. 
Outstanding names include the Republic of Korea's (RoK) Hi Knit Ltd, the Netherlands-based Air Manufacturing Innovation Vietnam Ltd, Japanese-Cantonese joint-venture Long Duc Wonderful Sun-S Electronics, Japan's Kolmar Vietnam Ltd, Singapore's Logistics Property Vietnam Ltd, and Japan's Vietnam Nisshin Technomic Ltd. 
According to the department,  as of July 18, the province recorded 1,820 FDI projects worth 32.8 billion USD, 1,339 of which were valid with a total capital of 27.73 billion USD. 
The foreign investors were from 45 countries and territories worldwide, with the RoK, Taiwan, and Japan taking the lead.
Banks required to control lending
The State Bank of Việt Nam (SBV) has required commercial banks to control their credit growth in line with their capital mobilisation ability and credit growth limits set by SBV.
Under a document issued on Tuesday, SBV said the control is aimed to ensure the credit growth of the entire banking system is safe and efficient.
According to the current regulation, SBV assigns an annual credit growth quota for each bank at the beginning of the year depending on the bank's health at the year's start. This is done to control credit growth for the entire banking system and to support government targets of economic growth and inflation control.
However, just after half a year of this, many commercial banks have already used up most, if not all, of their assigned quota for the whole year.
Under the new document, SBV also required commercial banks to focus their lending on production, business and priority sectors, such as agriculture businesses, firms producing goods for export, small- and medium-sized enterprises, enterprises operating in auxiliary industries and hi-tech enterprises including startups.
"Commercial banks must meet lending demands and apply a preferential interest rate of 6.5 per cent per year for loans of borrowers in the priority sectors," SBV noted.
On the other hand, SBV also directed commercial banks to strengthen the internal inspection and auditing to timely detect violations of lending interest rates and enact strict measures on the cases.
Banks were also instructed to reduce operating costs and improve business efficiency so as to further reduce the lending interest rate for priority sectors as well as production and business areas. 
Public Bank Viet Nam to expand     
Public Bank Viet Nam Limited was given approval from the State Bank of Viet Nam (SBV) to open three additional three branches and two more transaction offices this year, increasing its total number of branches in Viet Nam to 19.
SBV has sent a document approving the establishment of the branches and transaction offices in Ha Noi and HCM City.
The bank will take responsibility for implementing procedures for the establishment following current regulations of the activities of commercial banks.
Public Bank Viet Nam has been one of nine wholly-foreign invested banks in Viet Nam under Public Bank Malaysia. Earlier, it was a joint venture between the Bank for Development and Investment of Viet Nam (BIDV) and Public Bank Malaysia established on September 30th, 1991.
The group previously opened six branches in 2017 and seven in 2016. 
Developers look to foreign investors     
Amid narrowing credit sources and rising lending interest rates, property developers have been diversifying their capital mobilisation channels, including calling for foreign investment.
In the first half of 2018, real estate ranked second in attracting foreign direct investment (FDI) when it received US$5.54 billion, accounting for 27.3 per cent of total investment registered for this sector.
Troy Griffiths, Deputy Managing Director of Savills Viet Nam, said stable macro-economic development has fuelled the domestic market's growth and strongly attracted FDI.
It is a relatively favourable start for 2018 with promising movements in all real estate segments.
In the stock market, while the benchmark VN-Index on the Ho Chi Minh Stock Exchange has become stagnant recently, some particularly big investments have still been poured into property projects in the near future.
Good governance, improved accounting standard systems and a stable stock market have all helped persuade foreign investors to buy property stocks, he noted, adding that high profitability is also a magnet drawing investors to the Vietnamese market, compared to other markets in the region.
Real estate developers have been stepping up restructuring, aligning their strategies with the market, and investing in projects with favourable locations and transport infrastructure. They are strongly switching their focus to the affordable segment with prices matching the market demand.
Meanwhile, mergers and acquisitions (M&As) are also vibrant in the property sector. FDI poured into the market mainly comes from Japan, South Korea, Singapore, Hong Kong, Taiwan, the US, and recently, mainland China.
Le Hoang Chau, chairman of the HCM City Real Estate Association, said FDI capital, one of the indicators of Viet Nam's economy, had been on the rise in recent years. Real estate often ranked third in FDI attraction, adding an important source of capital for businesses when commercial banks are tightening loans for property projects.
Griffiths said real estate was also attracting domestic investors who want to pour money into housing projects. Additionally, in a period when Viet Nam's tourism is recording spectacular developments, leisure property and hotel projects will continue to have chances to receive more investment.
In the first six months of 2017, the real estate sector ranked fifth in terms of attracting FDI, with a total capital of $1.1 billion.
Over 57 pct of construction firms expected to perform better in Q3

Up to 57.3 percent of construction businesses are expected to perform better in the third quarter of 2018, according to the General Statistics Office.
The forecast is based on a survey conducted by the GSO on over 5,300 construction firms across 63 cities and provinces nationwide.
According to the survey, 60.2 percent of State-run construction firms said they were optimistic that the business situation in the third quarter would be better and more stable than that of the second quarter.
Around 57.4 percent of non-State businesses and 56.1 percent of foreign direct investment (FDI) enterprises also showed optimism.
The survey indicated that 48.6 percent of enterprises said they would stabilise or reduce expenses for construction activities in Q3, while 51.4 percent expected increasing production costs.
As many as 54.6 percent of FDI companies forecast to stabilise or reduce production costs. The ratio for non-State and State-owned firms was 48.3 percent and 35.7 percent, respectively.
In the third quarter, 48.8 percent of businesses anticipated stable or reducing expenses for construction materials, while 51.2 percent would increase building material costs.
A total of 57.5 percent of FDI firms said they would maintain or reduce expenses for construction materials. The proportion for non-State and State-owned enterprises was 48.2 percent and 37.8 percent, respectively.
Up to 54.3 percent of businesses said they would maintain or reduce employment costs. Some 64 percent of FDI firms would do also be doing so, while this proportion for non-State and State-run firms was 49 percent and 53.4 percent, respectively.-VNA
Vietnam's shoe, apparel export orders to surge

Vietnam's leather shoe and apparel exports are forecast to pick up as international manufacturers will have to shift their production orders from China to Vietnam to avoid the adverse impacts of the U.S.-China trade war.

The U.S. market currently accounts for some 47% of Vietnam's apparel revenue, while the ratio for Vietnamese leather shoe exports is 37%. Therefore, the accelerating trade war will have a significant impact on the nation's key export products, according to a Nguoi Lao Dong newspaper report.

The Ministry of Industry and Trade has reported to the prime minister the influences of the U.S.-China trade war, noting the danger of a large inflow of Chinese apparel and leather shoe products. However, from another perspective, the trade war could help Vietnamese firms expand their market share and raise exports to the United States, as international manufacturers will have to transfer their production orders from China to Vietnam.

According to Diep Thanh Kiet, vice chairman of the Vietnam Leather, Footwear and Handbag Association (LEFASO), the trade war may not affect the local shoe industry for the next one to two months because the United States, at first, will chiefly concentrate on taxing Chinese technological goods.

The tariff effect may spill over to other sectors such as footwear, garments and textiles in the next stage, bringing both opportunities and risks to Vietnamese firms, he said.

The nation may see export orders surging as importers shun China to avoid high U.S. tariffs and choose Vietnam instead. However, as other sectors, such as apparel and woodworking, will also receive more export orders, there will be tough competition for manpower between domestic and foreign-invested enterprises.

Aside from real investors, Kiet of LEFASO raised concerns over Chinese enterprises that may use Vietnam as an original production location to export their products to the United States.

Some Chinese firms may open a factory in Vietnam just to finish their products before exporting them to other countries. This problem arose some 10 years ago, when Chinese companies brought their footwear products to Vietnam for packaging and export.

"The trick is very dangerous, as Vietnamese firms may bear heavy consequences. LEFASO and the administration agencies are afraid of a recurrence of this problem. However, the Government is experienced in handling the issue," Kiet added.

For the apparel industry, a report from Saigon Securities Inc. (SSI) showed that Chinese orders have been moving to Vietnam in recent times.

Vietnam has become the first option for global firms due to its low labor cost and numerous free trade deals. Besides this, China is changing its focus from apparel to the technology sector.

Pham Xuan Hong, chairman of the HCMC Association of Garments, Textiles, Embroidery and Knitting, claimed the shift will evolve if the trade war continues. Therefore, administration agencies must be cautious about Chinese firms using Vietnam to conceal the true origin of their products.

Further, SSI's research team warned that the United States may put Vietnam under special control and impose higher tax rates if apparel exports from the nation soar by 20-30% in the next few quarters.
Doosan Vina sends first shipment to Saudi Arabian desalination plant
The first of four shipments by Doosan Vina's Water Division to the Shoaiba-4 Seawater Reverse Osmosis (SWRO) desalination project in the Red Sea off the coast of Saudi Arabia departed from Doosan Vina's port on July 19 and, depending on weather conditions, is expected to reach its destination in about three weeks. Shoaiba-4 is a development of the Kingdom's Saline Water Conversion Corporation (SWCC) and is located 50 miles south of Jeddah.
The shipment weighs 566 tons and includes 12 "Made in Vietnam" desalination pressure units, piping and fittings, as well as tanks to re-mineralize the desalinated water. Each SWRO desalination unit is 6.4 meters high, 6.4 meters wide, and 8.3 meters long, while the seven re-mineralization tanks are 5.6 meters tall, 5.6 meters wide, and 10.60 meters long. The project will be divided into four shipments this year, with the following three shipments scheduled for August 30, September 30, and December 30.
The Shoaiba desalination project will meet the potable water requirements of Saudi Arabia's second largest city, Jeddah, and its 5 million people. Using a process known as reverse osmosis, the plant will force seawater under great pressure through membranes that allows water to pass but filters out salt and other impurities.
The plant will produce 400,000 cu m of fresh water per day once operational, or 146 billion liters per year, which is equivalent of 58,400 Olympic swimming pools. The four phases of the desalination facility will have a combined annual capacity of over 400 trillion liters per year.
The $430 million contract for the Shoaiba-4 SWRO project was signed by SWCC and Doosan in 2017, with Doosan Vina producing 1,727 tons of desalination equipment. Because of the large scope of the project and the desire to expedite production, the work will be shared between Doosan Vina and other Doosan subsidiaries.
Shoaiba-4 is the first of many major SWRO desalination projects planned to be built in Saudi Arabia following the reorganization of the Kingdom's water sector in 2016.
The SWCC is a Saudi government enterprise responsible for the desalination of seawater, producing electricity, and supplying various regions in the Kingdom with desalinated water.
Singapore's AsiaCollect acquires first consumer NPL portfolio in Vietnam
AsiaCollect is focused on executing many more such transaction going forward, said Tomasz Borowski, CEO and co-founder of the company.
AsiaCollect, a Southeast Asia-focused credit management service startup based in Singapore, has acquired its first consumer non-performing loan (NPL) portfolio valued at US$6.5 million face value from an financial institution in Vietnam, the firm said on its website. 
"We see immense opportunity in helping banks and consumer lenders manage bad loans by changing the way they approach debt collection," said Borowski.
"By purchasing NPL portfolios, we enable them to focus on their core task of lending and offering services to consumers. At the national level, it increases capital resources for lending and strengthens a country's economic growth," he added.
The company is focused on executing many more such transactions going forward, according to Borowski. 
Additionally, AsiaCollect is helping over 112,000 debtors across the three markets become debt free, it claims.
It uses proprietary technology to streamline and automate a majority of debt collection processes while minimizing the need for traditional field collection which presents a reputational risk to lenders and an embarrassing, hostile experience for consumers.
Founded in 2016, AsiaCollect is currently managing over US$45 million in debt and working closely with close to 20 companies in Vietnam, the Philippines and Indonesia, including banks, financial institutions, non-bank lenders, and digital lending startups. 
AsiaCollect was seeded and developed by FORUM, the largest fintech venture builder in Emerging Asia.
Vietnam PM asks ministries to report on progress of removing business conditions
Business condition removal is one of the key measures for economic growth and efficiency, requiring strong efforts from government leaders and ministers, stated Prime Minister Nguyen Xuan Phuc.
Ministries and ministry-level agencies are required to report to the PM on a quarterly basis on the remaining number of business conditions and goods subject to specialized control regulations as the government seeks to smooth the business environment, according to the PM's directive issued on July 13. 
The directive requires there should be a clear justification of changes in the number of business conditions and goods required for specialized inspection. 
Following drastic measures from the government, there have been some positive results at first. 
On January 15, the PM signed a decree to cut 675 investment and business conditions in the fields managed by the Ministry of Industry and Trade (MoIT) at the ministry's proposal. The cut, which was the highest-ever record in the ministry's history, accounts for 55.5% of the total current business conditions in the fields and sectors managed by MoIT.
Meanwhile, the Ministry of Health (MoH) in April proposed removing 1,151 or 68.51% out of 1,680 business conditions under the ministry's administration.
According to the PM, business condition removal is one of the key measures for economic growth and efficiency, requiring strong efforts from government leaders and ministers. 
Phuc requested concerned ministries to submit proposals on reforming the specialized inspection process and simplifying business conditions before August 15. 
Moreover, proposals on removing business conditions must be substantial, preventing the case of adding many business conditions into one mathematically, or just simply changing the name of the condition. 
The PM strictly prohibited government agencies and ministries to create new business conditions or abuse specialized inspection. 
The government has set target of removing 50% of total business conditions at all ministries and ministry-level agencies before October 31. 
However, the process has been sluggish. As of present, just less than 6% of the number of goods have removed from specialized inspection category, according to Vu Tien Loc, chairman of the Vietnam Chamber of Commerce and Industry (VCCI). 
Meanwhile, the average time for specialized examination is 76 hours per procedure, about three times higher than that of ASEAN - 4 (including Indonesia, Malaysia, the Philippines and Thailand), Loc said, suggesting a more radical review is needed. 
Vietnamese tea wins "Teas of the World" awards

The special savour of Vietnamese tea has won the heart of the most prissy jury at the first International Gourmet Tea Competition "Teas of the World" recently held by the Agency for the Valorisation of Agricultural Products (AVPA) in Paris, France.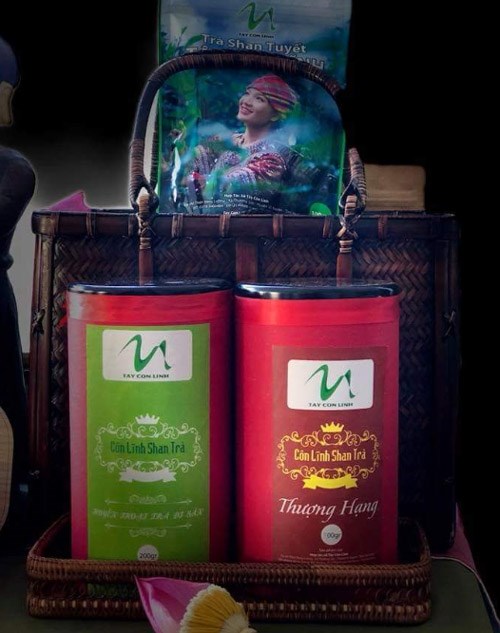 The Carosa of Tay Con Linh Cooperative in Vi Xuyen district, the northern mountainous province of Ha Giang brought home bronze award. (Photo: baohagiang.vn)
The Rizote tea of the northern province of Thai Nguyen, a locality famous for green tea, won the silver award, and the Carosa of Tay Con Linh Cooperative in Vi Xuyen district, the northern mountainous province of Ha Giang brought home bronze award.

Another product of Tay Con Linh Cooperative - the Latchi Tay Con Linh, along with  Oolong Oflora Moc Chau, and Oolong Ceriso Moc Chau originating from the northern mountainous province of Son La, received the Gourmet awards.

The northern localities have been touted as a cradle of Vietnamese tea, and tea products from the region are highly evaluated in the European market, according to Barbara Dufrene, former Secretary General of the EU Tea Committee.

The AVPA Tea Competition is unique in its kind, based on gastronomic rather than standardized refereeing, seeking a striking rather than consensual sensory profile. This is the first time that an independent body in a consumer country promotes the good practices of production and trade actors.

Receiving international tea prizes will help Vietnamese tea affirm its prestige in the international area.

Last year, Vietnam's tea exports to the European Union (EU) surged 24.55 percent in volume and 40 percent in value, with exports to Germany posting the strongest growth of 82.9 percent in volume and 169 percent in value.

This is a positive signal for the tea industry in Vietnam, particularly since the 500-million-population EU market comprises of high-income economies, where consumers want more than just low prices.
PVEP aims to exploit 4.06 million tonnes of oil in 2018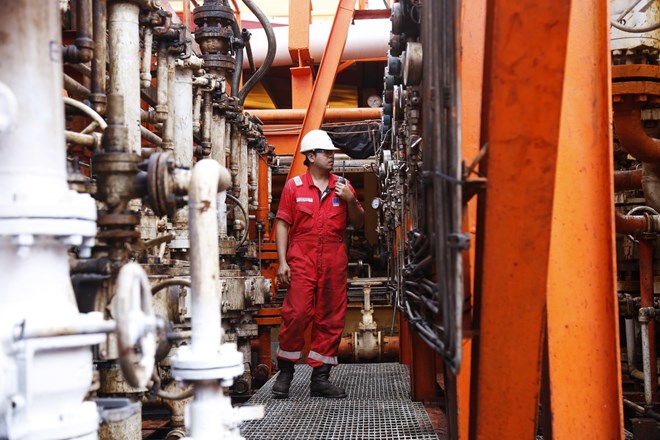 The PetroVietnam Exploration Production Corporation (PVEP) is taking a serious of measures to realise its set target of extracting 4.06 million tonnes of oil equivalent in 2018. 
PVEP's total oil and gas production in the first half of the year hit 2.17 million tonnes of oil equivalent, up 6 percent from its target.
The total revenue was estimated to reach nearly 18.3 trillion VND (797.4 million USD), up 35 percent against the target set for the period. The corporation thus contributed 4.93 trillion VND (213.7 million USD) to the State budget, which was 47 percent higher than the set plan. 
PVEP also put Bunga Pakma mine's lot PM3 CAA into operation on schedule, carried out other projects as schedule, and stably operated its existing wells, all of which pushed it towards completing its exploration plan. 
The firm aims to produce 1.89 million tonnes of oil equivalent in accordance with the set goal in the second half of the year. 
It will also focus on developing Ca Tam field lot 09-3/12, which will hopefully be generating its first oil flow by December this year. 
For the time ahead, along with the Vietnam Oil and Gas Group (PetroVietnam), PVEP will focus on restructuring work, and take more measures to remove obstacles related to investment management and financial mechanisms for oil and gas projects. 
Local businesses urged to renovate for stronger development
Enterprises need to take actions in order to innovate themselves, towards stronger development amid difficulties, said Chairman of the Vietnam Chamber of Commerce and Industry (VCCI) Vu Tien Loc.
Speaking at a business connection programme held by entrepreneur and business associations in 17 provinces and cities nationwide in the Mekong Delta city of Can Tho on July 20, Loc stressed that business associations should join hands with the Government to remove difficulties facing their member firms. 
According to Loc, around 1.2 million enterprises have been established in Vietnam so far. However, only 640,000 of those are operating, with 60 percent reporting no profits. 
The majority of Vietnamese enterprises are small and medium-sized with low corporate management index, Loc said.
 "This shows what difficulties business communities are facing", he noted. 
He suggested that localities should not only assist enterprises with difficulties, but also find potential firms to take support measures, thus helping them further promote business and production activities.
The business connection programme, held annually in the form of business-to-business matching (B2B Matching), attracted 400 delegates of 19 business associations from the central, eastern and Mekong Delta regions, and Ho Chi Minh City. 
As many as 104 firms from the associations exhibited and introduced their products at the event, with 420 business opportunities being exchanged through the referral marketing. 
Nguyen Van Hao, Chairman of the Can Tho Business Association, said organising the event is one of the key tasks of the association to enhance connection among business communities, while providing them with information related to market, products and newly issued relevant legal regulations.
The association sets to organise nine training courses concerning the above-mentioned contents for 113 enterprises with 578 attendees in 2018.
M&A market poised for "New Thrust, New Era"
Mergers and acquisitions (M&A) in Vietnam are opening up new opportunities to create a new thrust and a new era building on the record high value of $10.2 billion in 2017, promising new opportunities for both foreign and local investors this year.
Three sectors, namely customer goods, retail, and real estate, are expected to be targeted sectors for M&A deals.
According to the report released at the press conference organised by VIR and AVM Vietnam this morning to officially announce Vietnam M&A Forum 2018, during the past ten years, 4,000 M&A deals were completed with the total value of approximately $48.8 billion.
In 2017 alone, M&A activities reported numerous record deals, including ThaiBev's purchase of 53.59 per cent of Sabeco's stake for $5 billion, pushing the total value of deals to $10.2 billion, up 175 per cent on-year.
For the whole year of 2018, the total value of M&A deals is expected to reach $6.5-6.9 billion, up 15.3 per cent compared to the figure of last year, excluding the value of ThaiBev's purchase of Sabeco and equaling 58.8 per cent compared to the figure of last year, including the value of ThaiBev's deal.
The breakthrough in M&A deals in the second half of 2017 and first half of this year was thanks to the government's policy reforms as well as the government's efforts to accelerate the equitisation process of the authorities as well as state-owned firms.
According to Le Trong Minh, editor-in-chief of Vietnam Investment Review and head of the Organising Board of Vietnam M&A Forum 2018, there are still ample opportunities for M&A deals.
On the side of state-owned enterprises (SOEs), only 8 per cent of the total state-owned stake in local firms was sold through a number of large-scale deals, like those involving Sabeco and Vinamilk. In the near future, if the government and local firms continue to accelerate the equitisation, there will not only be a thrust but also a breakthrough in M&A activities.
Regarding private firms, more and more foreign investors are paying attention to local firms in real estate, banking, retail, food processing, and fast-moving consumer goods, as proved by numerous recent deals, such as those of Vinhomes and Techcombank.
"In order to reach the most benefits from acquisitions, Vietnam should have smart sale plans with specific strategies. The holders of the state-owned stake should refrain from offering massive stakes in a single sale, but should also not schedule too small sales," said Phan Duc Hieu, deputy director of the Central Institute for Economic Management (CIEM).
Along with the opportunities, M&A activities will also have to face challenges, including the withdrawal of the US from the Comprehensive and Progressive Agreement for Trans-Pacific Partnership (CPTPP), the trade war between the US and China, obstacles in SOE equitisation, the low quality of Vietnamese firms, as well as the scale of the economy.
"In order to create a breakthrough for the M&A market in the backdrop of opportunities and challenges, the Organising Board of Vietnam M&A Forum 2018 chose the theme "New Thrust, New Era." Through the theme, industrial experts and business leaders will focus on discussing challenges as well as solutions to stimulate investment capital via M&A deals. Besides, this year's forum will also review the forum's 10-year journey accompanying the M&A market in Vietnam," Minh said at the press conference.