Machine, metalworking expo opens in HCM City
A wide range of intelligent machinery, equipment and solutions for the manufacturing value chain are on display at the International Precision Engineering, Machine Tools and Metalworking Exhibition which opened on July 3 in HCM City.
The latest edition of MTA Vietnam, and the largest so far, has attracted nearly 400 exhibitors from 16 countries and territories, including 13 international group pavilions from Germany, Japan, the Republic of Korea, Singapore, Taiwan, Thailand, and the UK, said BT Tee, General Manager of UBM VES, the exhibition organiser.
He said 74 percent of the exhibitors are foreign, and the number of Vietnamese exhibitors has also increased compared to previous expos.
Koji Takimoto, chief representative of the Japan External Trade Organisation's HCM City office, said 24 Japanese companies are participating this year, 11 of them for the first time.
They have brought labour-saving components and equipment; equipment and materials which can protect workers like press load monitoring device, safety valves and rust removers that are safe for humans; and devices and inspection tools that can help increase local content, he said.
"Vietnam is a very attractive market for Japanese firms thanks to its steady economic growth and large population," he said.
"Besides, Japanese firms are confident of their technologies.
"Japanese machinery cost rather more than Chinese machinery, and this is their disadvantage. But their strategy is to create a difference in terms of technologies and accuracy rather than competing on price."
Vietnam's low labour cost used to be a key factor in attracting foreign investors, but no longer, he said.
Therefore, firms need to have machinery and equipment that offer high productivity and efficiency but require less labour, he said.
They also need to improve their working environment to ensure workers' safety, and this would provide a competitive edge to Vietnamese firms when entering fastidious markets, he said.
Osamu Hata, sales department manager at NMC Co Ltd, which supplies rust removal and prevention solutions, said: "We are present in Thailand and Malaysia, but not many businesses in Vietnam know us. Therefore, by participating in the show, we want to expand our market here.
"Many businesses were interested in our products, and asked for samples to see how their work."
Seiji Ushiyama of the overseas sales division at Shinko Denshi Co., Ltd, which provides solutions to industries requiring high-accuracy weighing and measurement, said his company wants to find new customers and an agent in the north.
Tee said the exhibition has again attracted market leaders such as Amada, Bystronic, Blum, Carl Zeiss, Conic, DMG Mori, Dine, Doosan, Sodick, Mazak, Makino, Knuth, Kuka Robotics, Mitutoyo, and Nikon, he said.
On the sidelines of the expo, seminars and conferences would be organised by the Taiwan External Trade Development Council, the Multi Engineering Solutions Laboratory, Lean Six Sigma Network, and other organisations, he said.
The expo, at the Saigon Exhibition and Convention Centre in District 7, will run until July 6.
1H FDI disbursement at $8.37 bn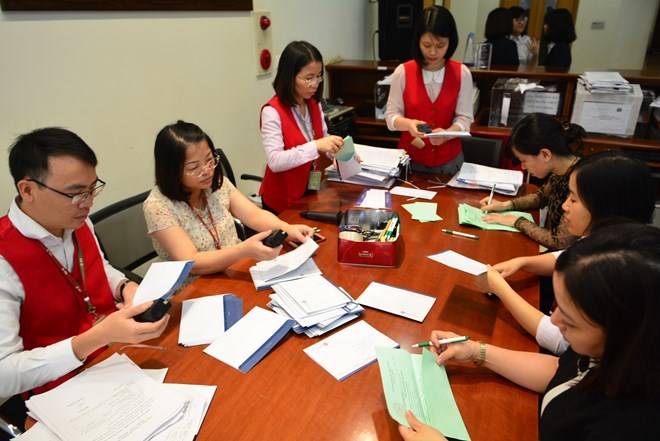 FDI projects were estimated to have disbursed $8.37 billion in the first half of this year, up 8.4 per cent year-on-year.
Vietnam had 25,953 valid projects as at the end of the first half, with total registered capital of $331.24 billion. Total disbursed FDI capital was estimated at $180.74 billion, or 54.6 per cent of total registered capital in valid projects.
Foreign investors have invested in 19 out of the 21 sectors in Vietnam to date, in which processing and manufacturing accounted for the highest proportion, with $189.13 billion, or 57.1 per cent of total investment capital, followed by real estate with $56.2 billion, or nearly 17 per cent, and the production and distribution of electricity, water and gas, with $21.92 billion, or 6.6 per cent.
Valid projects come from 128 countries and territories. South Korea ranks first, with total registered capital of $61.67 billion, accounting for 18.6 per cent of the total. Japan ranked second, with $55.45 billion, or 16.7 per cent, followed by Singapore, Taiwan, the British Virgin Islands, and Hong Kong.
FDI is present in all 63 cities and provinces, in which Ho Chi Minh City continued to rank top, with $45.5 billion, or 13.7 per cent of total investment capital, followed by Hanoi with $32.87 billion, or 9.9 per cent, and southern Binh Duong province with $30.74 billion, or 9.3 per cent.
Exports by the foreign investment sector (including crude oil) were $80.86 billion, up 14.8 per cent year-on-year and accounting for 71 per cent of export turnover. Exports excluding crude oil totaled $79.84 billion, up 15.8 per cent year-on-year and accounting for 70.1 per cent of the total.
Imports by the FDI sector were $65.21 billion, up 8.1 per cent year-on-year and capturing nearly 58.6 per cent of total import turnover. The trade surplus of the FDI sector was $15.65 billion including crude oil and $14.63 billion excluding crude oil.
Vietnam had 1,366 new projects granted investment certificates in the first half with total newly-registered capital of $11.8 billion, equal to 99.7 per cent of the figure in the first half of last year, while 507 projects adjusted their capital by a total of $4.43 billion, or 86.2 per cent of the figure in the first half of last year.
It saw capital contributions and share purchases made by foreign investors on 2,749 separate occasions, with capital contributions standing at nearly $4.1 billion, up 82.4 per cent year-on-year.
Total new and additional capital and capital contributed and shares purchased by foreign investors was $20.33 billion, up 5.7 per cent year-on-year.
Seventeen sectors received investment from foreign investors in the first half, in which the processing and manufacturing sector attracted much attention, with total capital of $7.91 billion, or 38.9 per cent of total registered capital.
Real estate ranked second with total investment capital of $5.54 billion, accounting for 27.3 per cent of the total, and wholesale and retail ranked third, with $1.5 billion, or 7.4 per cent.
There were 87 countries and territories with new investment projects in Vietnam in the first half.
Japan ranked first with total investment of $6.47 billion, or 31.8 per cent of the total. South Korea followed with $5.06 billion, or 24.9 per cent, and Singapore ranked third, with $2.39 billion, or 11.8 per cent.
Fifty-five cities and provinces received foreign investment in the first half, in which Hanoi attracted the most, with $5.87 billion, or 28.9 per cent. Ho Chi Minh City ranked second, with $3.68 billion, or 18.1 per cent, followed by southern Ba Ria Vung Tau province with $1.93 billion, or 9.5 per cent.
Major projects granted investment certificates in the half included:
- Smart city projects in Hai Boi, Vinh Ngoc commune, Dong Anh district, Hanoi, with total investment of $4.1 billion from Japanese investors, with the goal of building a smart city with synchronous technical infrastructure and social infrastructure city.
- A polypropylene (PP) manufacturing plant and liquefied petroleum gas (LPG) warehouse project with a total capital of $1.2 billion, from South Korea's Hyosung Corporation in Ba Ria Vung Tau.
- A Laguna (Vietnam) Company Limited project, invested by Singaporean investors, in central Thua Thien Hue province, which increased its investment capital by $1.12 billion.
- The Hanoi Lotte Mall project, with total registered investment of $600 million from South Korean investors, with the goal of building an international standard high-end complex including a shopping center, a hotel, office space, and tourist apartments for short-term accommodation.
- The LG Innotek Hai Phong factory project from South Korean investors, with the objective of manufacturing camera modules, which increased its capital by $501 million.
June PMI rises to 55.7
The Nikkei Vietnam Manufacturing Purchasing Managers' Index (PMI) - a composite single-figure indicator of manufacturing performance - rose to 55.7 in June from 53.9 in May, one of the largest monthly improvements since the survey began in March 2011 and largely on the back of business conditions in Vietnam improving sharply.
Business conditions have now strengthened in each of the past 31 months.
"Vietnam's manufacturing sector appears to be motoring midway through 2018, with growth in output and new orders among the fastest seen since the survey began in 2011," said Mr. Andrew Harker, Associate Director at IHS Markit. "The current growth phase has been extremely positive for Vietnamese workers, with firms taking on extra staff at a record pace during June."
Manufacturing output increased at a substantial pace as the rate of growth accelerated for the third month running.
Panelists reported that higher new orders and stronger client demand has been behind the rise in output. In line with the picture for production, the rate of growth in new orders was among the steepest seen across the survey's history so far. New orders have risen continuously since December 2015.
The rate of expansion in total new business outpaced that of new export orders in June, with new business from abroad increasing at a slower pace than in May. That said, the rate of growth remained marked.
Higher workloads led firms in Vietnam to take on extra staff in June. Moreover, the rate of job creation quickened to a new survey record. Record hiring helped firms reduce their backlogs of work fractionally, despite strong new order growth.
Manufacturers also upped their purchasing of inputs sharply in June, with the rate of expansion the third-fastest in the series so far. This helped firms increase their stocks of purchases. Stocks of finished goods decreased as inventories were used to satisfy new orders.
Input costs rose sharply, with the rate of inflation quickening for the third month running. Higher oil prices and shortages of raw materials contributed to increased cost burdens. Supply shortages were also mentioned by those firms that saw delivery times lengthen. Lead times increased for the 17th successive month.
Manufacturers responded to higher input costs by raising their output prices, extending the current sequence of inflation to ten months. Selling prices also increased at the fastest pace since February.
Although easing to a four-month low in June, confidence among manufacturers remained strong. According to respondents, new order growth is set to support increases in output over the coming year.
PG Bank skips 2017 dividend
PG Bank had to set aside a provision of VND383 billion ($17 million) in 2017 so its profit was not enough to pay dividends. Will the merger with HDBank improve the business activities of PG Bank?  
According to PG Bank's report on its general shareholders' meeting, the total assets of the bank in 2017 were nearly VND29.3 trillion ($1.3 billion), up 18 per cent on-year, while total deposits were approximately VND25.3 trillion ($1.12 billion), up 20 per cent, and the outstanding balance of the entire bank was VND21.42 trillion ($0.95 billion), up 22 per cent.
In 2017, PG Bank gained VND80 billion ($3.5 million) in pre-tax profit, equivalent to 54 per cent of the plan set forth. At the annual general shareholders' meeting yesterday, PG Bank's chairman Bui Ngoc Bao said that the reason for the low profit was unsatisfactory deposits and lending, and the increase of provisions.
The total bad debts of PG Bank were VND691 billion ($30.44), increasing by VND258 billion ($11.37 million) against 2016, equalling 3.23 per cent compared to the 2.47 per cent of 2016.
The report shows that the bank reached most of all business targets in 2017, but profit was little as provisions were set at VND383 billion ($17 million). PG Bank intends not to pay dividend in 2017.
In 2018, PG Bank set the target of nearly VND30 trillion ($1.3 billion) in total deposits, up 19 per cent on-year, and VND24 trillion ($1.06 billion) in outstanding lending, up 12 per cent.
In the end of 2018, the total assets of the bank are expected to rise by 17 per cent to VND34.2 trillion ($1.5 billion) throughout the year. Pre-tax profit is expected to hit VND183 billion ($8.6 million), a 2.3-fold increase against 2017's performance, because the bank intends to set aside provisions of VND33 billion ($1.45 million), while it set aside VND460 billion ($20.26 million) in 2017.
PG Bank and HDBank are collaborating to complete the merger in this August. PG Bank maintains its leadership until the merger is finalised in the next several months.
"The final target of the leaders is to merge and develop PG Bank into a large-scale bank and bring benefits to all shareholders. The merged entity will keep all jobs, employees, as well as develop the bank," Bao stated at the annual general shareholders' meeting yesterday.
As PG Bank has been in the red for a while now, it remains questionable whether HDBank could improve its situation. Also, should shareholders expect dividend at the next AGM?
Earlier, on April 19, Vietnam National Petroleum Group (Petrolimex), the parent company of PG Bank, signed a strategic co-operation agreement with HDBank. Their plan outlined the estimated swap ratio of PG Bank and HDBank shares at 1:0.621, meaning one share of PG Bank will be converted into 0.621 shares of HDBank.
Additionally, HDBank plans to pay a bonus equivalent to 20 per cent of the total shares for shareholders. If the merger plan is approved, Petrolimex will also get an additional 20 per cent of the bonus shares based on the total number of swapped shares after the merger. Moreover, the merger will also create a surplus estimated at VND5 trillion ($220.3 million), which will benefit all shareholders, including Petrolimex.
HDBank holds great experience in the management and administration of mergers and acquisitions activities. By this merger, the charter capital of the two banks is estimated at VND15.345 trillion ($676 million).
PG Bank and HDBank expect to become an outstanding financial and credit organisation, and its network of individual customers and small- and medium-sized enterprises will expand drastically.
Morocco willing to share sustainable energy experience
Morocco is willing to share its experience in sustainable energy with Vietnamese enterprises, according to Mr. Mustapha Sellam, Director of the Noor Ouarzazate Solar Power Complex under the Morocco Agency for Sustainable Energy (Masen).
He also told VET that it expects greater cooperation in the sector with Vietnam in the future.
Masen has taken specific actions to reach its goals. The Noor Ouarzazate Solar Complex is its most outstanding project, developed 10 km north-east of the city of Ouarzazate and the largest solar complex in the world.
Phase 1 of the project involved the construction of a 160 MW concentrated solar power (CSP) plant called Noor I, while Phase 2 involved the construction of the 200 MW Noor II CSP plant and the 150 MW Noor III CSP plant. Phase 3 will see the construction of the Noor IV CSP plant.
Noor I and Noor II, Mr. Sellam said, have been put into operation, while Noor III and Noor IV are expected to be completed this year. Total investment capital is some $9 billion. 
Along with the benefits from saving energy, the Noor complex also brings economic benefits to local citizens, he added.
The project is being developed on a build, own, operate and transfer (BOOT) basis by ACWA Power Ouarzazate, a consortium of ACWA Power, Masen, Aries and TSK.
The solar complex will be operated and maintained by a consortium led by NOMAC, a subsidiary of ACWA Power, and Masen.
The project forms part of the Moroccan Solar Energy Programme (NOOR), which aims to develop five solar complexes with a combined capacity of approximately 2 GW by 2020 to meet the energy demands of the country, which must import 95 per cent of its power.
The Noor I CSP plant is expected to offset 240,000 tons a year of CO2 emissions and generate approximately 1,000 construction jobs and 60 permanent jobs during the operations and maintenance phase. The Noor II and Noor III plants combined will help offset 533,000 tons of CO2 emissions a year.
The engineering, procurement and construction (EPC) contractor for Phase 1 is the TSK Electronic consortium, whereas the EPC contractor for Phase 2 is a consortium led by Sener and Sepco III.
Technical advisory services for Phase 2 were provided by Lahmeyer International and the specific environmental and social impact assessment (SESIA).
Masen is responsible for managing renewable energy in Morocco. It leads development programs of integrated projects aimed at creating an additional 3,000 MW of clean electricity generation capacity by 2020 and a further 6,000 MW by 2030.The goal is to secure 52 per cent of the country's energy mix from renewable sources by 2030.
WISIUM & Jeil Feed extend cooperation
The fourth renewal of a strategic cooperation program was signed on June 29 by Wisium, a premix/firm services business under France's Neovia Group, and South Korea's Jeil Feed, which will allow the leading South Korean feed producer to strengthen its know-how in animal nutrition and Wisium to provide it with knowledge, assistance and technical support.
Wisium ranks among the leaders in the sector, providing solutions for a total feed equivalent of 30 million tons and with a direct presence in more than 50 countries and 13 others through Neovia subsidiaries.
Recognized for its research and development (R&D) and zootechnical know-how, Wisium benefits from 60 years of expertise in animal nutrition and is aiming to develop solutions to better address existing and upcoming problems in the animal nutrition industry, such as demedication, optimizing production costs, improving the quality of final products, and addressing demand in the entire chain.
Jeil Feed, a major South Korean animal feed producer with seven plants in South Korea and two in China, produces 1.4 million tons of feed per year and earns revenue of $560 million. Established in 1962, it belongs to the Harim Group, South Korea's leading industrial player in poultry. 
Started in 2012 from a knowledge transfer agreement between the companies, the partnership has been renewed and now signed for a fourth time, focusing on designing more innovative, efficient and sustainable solutions. 
Wisium is a well-known specialist in the field of animal nutrition and health and is focusing on the development of innovative solutions, formulations for animal feed, the characterization of raw materials, and the implementation of R&D trials and protocols in zootechnical assistance. 
From this collaboration, Jeil Feed continues to develop its know-how in these fields in order to better address the agriculture sector of the future. In this context, the company will strengthen its systems efficiency by improving the performance of the company and farmers.
Driven by these objectives, it has chosen Wisium to advise it on market trends and help it design more efficient and sustainable solutions. The aim of the partnership is to provide a high level of expertise in different topics and different species. 
Included in the agreement is the renewal of technical training for Jeil Feed's sales team on swine and ruminant and visits by Jeil Feed's teams to Neovia platforms around the world to better understand the different modes of production and the way to adapt to each local context.
"This renewed agreement is a clear sign of the trust of Jeil Feed in the quality of the knowledge and services provided by Wisium," said Mr. Eric Carfi, Business Development Director of Wisium in Asia. "At the same time, it demonstrates the capacity of our company to provide tailor-made value-added services and zootechnical assistance to major animal nutrition and health players, such as Jeil Feed."
KPMG & LIN partner in strategic CSR program
KPMG and the LIN Center for Community Development (LIN) signed a partnership agreement last week for a three-year strategic corporate social responsibility (CSR) program called "Partnership for a Vibrant Vietnam", within the framework of the "How Doing Good is Good for Business" conference, co-organized by LIN, the Canadian Chamber of Commerce Vietnam (CanCham), and the French Chamber of Commerce and Industry in Vietnam (CCIFV).
Opening the conference, Mr. Warrick Cleine, Chairman and CEO of KPMG in Vietnam and Cambodia, delivered a keynote address on how and why strategic CSR partnerships can help grow businesses and contribute to Vietnam's socioeconomic development.
The following high-level discussion on "Strengthening Partnerships and Impact by Building Trust" welcomed diverse and expert panelists from foreign and national governments, business, individual philanthropists, and non-profits.
The conference saw 270 leaders and executives in attendance, from business, non-profits, and government sectors, to inspire partnerships to further contribute to Vietnam's socioeconomic development. This was the second time the conference has been organized.
"Business Impact & Community Impact - Where to Meet?" discussions invited participants to explore creating shared value (CSV) and CSR models, looking at cross-sector partnerships that build value and sustainable impact, encouraging and enabling businesses to continue to grow sustainably, creating and continuing positive social and environmental impacts, and learning how to strengthen partnerships with key stakeholders.
Within three years, KPMG and LIN aim to engage KPMG's employees in meaningful work and develop their leadership capacity and understanding of community needs through pro bono (skill volunteering) work with LIN's non-profit organization partners. They will also build trust, network, access the necessities of life, and reduce inequalities in the community through small grants to non-profit organizations tackling various social issues. Then, they will enhance and develop cross-sector collaboration by assisting businesses to solve complex challenges, steer change, and disrupt sectors and growth.
The workshops were delivered by excellent speakers and facilitators who are senior leaders of international and local SMEs, MNCs, and NGOs/NPOs. Participants left with new understanding, ideas, inspiration, tools, platforms, and networks to optimize their CSR strategies as well as develop partnerships toward long-term transformation in Vietnam.
Ms. Ton Nu Thi Ninh, President of the Ho Chi Minh City Peace & Development Foundation (HPDF) and Vice President of the Vietnam Peace Committee, delivered the closing address, outlining the opportunities and actions required for moving forward together.
Ms. Tran Vu Ngan Giang, Executive Director of LIN, said that through its work LIN recognizes that businesses and community organizations share many values promoting business growth in parallel with community development. However, there are gaps and a lack of trust that challenge the partnerships between these two players. The conference was one of LIN's key programs to facilitate collaboration between business and non-profits to create sustainable change for Vietnam.
Mr. Cleine also said that "CSR propositions are about pleasing all stakeholders by creating shared values and a balanced approach."
Local demands swell animal feed production and IT application
With Vietnam's strong demand for agricultural production, especially livestock production, Vietnam has become all the more attractive to foreign animal feed makers and foreign IT firms who are expanding their business and investment in the country.
Three weeks ago, the Livestock Production Department, under the Ministry of Agriculture and Rural Development (MARD), signed a document asking China's Tongwei Vietnam to provide more documents so that the firm will be allowed to import Vietnam Lecithin, an important ingredient used for making animal feeds.
Tongwei currently has two animal feed facilities, including four production lines for producing fish feed and five production lines for making shrimp feed. In its strategy in Vietnam, Tongwei is expected to expand the number of its facilities and distribution networks in the near future.
"In addition to Tongwei, many other foreign firms have also registered to import new feed materials into Vietnam during the first six months of the year," said a source from the department's Secretariat. "The rate of foreign firms registering to import new feed materials has increased by about 20% in this year's first half, as compared to about 10% in the corresponding period last year. Many firms are also planning to open new feed mills."
Over three weeks ago, Australia-Vietnam joint venture Mavin Group inaugurated its fifth feed mill in Vietnam, worth US$30 million, in the southern province of Dong Thap. This is also the biggest feed mill in the Mekong Delta region, annually producing 400,000 tonnes of livestock feed and aqua feed.
The mill is equipped with new technology from Germany's Bühler Group, including robotics and state-of-the-art equipment.
Chairman of Mavin Group, David Whitehead, said that Mavin will continue to invest in other projects in Dong Thap, with the total investment in the province expected to be over US$70.5 million.
Mavin has been granted an investment certificate to develop a nucleus pig breeding farm of 5,000 sows, annually producing 400,000 piglets. The firm will also develop pork meat production for export and engage in duck farming.
According to the MARD, since early this year, Vietnam's agricultural sector has lured special attention from many foreign firms who are expanding their business and investment in the sector, which is now seeing limited foreign direct investment (FDI) - accounting for only 1% of the country's total FDI.
Currently agricultural FDI in Vietnam is mostly found in the production of animal feeds and farm produce. Several Japanese projects are engaged in cultivating flowers and vegetables in the Central Highlands region. The total number of FDI agricultural projects is roughly 500, registered at US$3.44 billion.
For example, at present the US-backed Cargill company is building a US$30 million feed mill in the southern province of Binh Duong and is also planning to build another one in the northern Bac Ninh province.
Two months ago, Cargill opened its new 80,000 tonne storage facility in the southern province of Ba Ria-Vung Tau, with the aim of strengthening its grains and oilseeds distribution in Vietnam.
"Vietnam is a critical aquaculture market for Cargill. Cargill continues to be an active investor in Vietnam by further expanding our workforce, manufacturing capabilities, distribution network and product line diversification," Jorge Becerra, managing director of Cargill Feed and Nutrition Vietnam, told Nhan dan Online.
In another case, South Korea's CJ Vina Agri Company recently began operation of its sixth animal feed factory in the south-central province of Binh Dinh. The 4.1 hectare factory has a capacity of 150.000 tonnes per year and total investment capital of nearly US$30 million.
In the sugar sector, Indian sugar producer KCP Vietnam Industries Ltd., has invested US$103 million in Phu Yen province, with modern technologies used in dozens of its plants there.
"KCP will continue to build future projects, including a 60,000-litre-per-day distillery unit to produce fuel ethanol, an expansion of our biomass power project to 60 megawatts and an expansion of our Dong Xuan sugar unit to 6,000 tonnes of sugar cane per day. The total additional investment will be US$100 million," said the firm's general director K.V.S.R Subbaiah.
At present, about 60 foreign firms own over 70 animal feed mills, accounting for 65% of Vietnam's animal feed market share.
According to StoxPlus, an associate company of Nikkei Inc. and QUICK Corp., 16.8 million tonnes of industrial animal feed were consumed in Vietnam in 2016, thanks to the development of the livestock sector.
The consumption of industrial animal feed is expected to be at 17 million tonnes in 2020. There are three main sources of animal feed demand in Vietnam including pig, poultry and cattle (beef/buffalo/sheep/goat). All segments pose potential opportunities for animal feed providers. Each segment poses a particular formula of animal feed for animal feed providers to fulfill the market potential.
Currently, Cargill is also expanding its investment and business portfolio in Vietnam via IT solutions. For example, shrimp farmers can tap into the first cloud-based solution in the aquaculture industry thanks to Cargill's iQShrimp. The predictive software uses machine learning and sensors to give them real-time visibility into their farm operations. iQShrimp is a first-generation offering driven by iQuatic™, Cargill's digital platform for aquaculture.
"Shrimp farming has inherent weather and disease risks," said Neil Wendover, Cargill's digital insights product line director for aquaculture. "By working directly with shrimp farmers, our data scientists can use machine learning to deliver insights in order to inform decisions that directly impact the growth and economics of their operations."
Many other foreign firms also want to apply their IT solutions in Vietnam's agricultural sector. They come from many foreign markets, such as Gintel from Taiwan, GAGO Ltd from China, Enzootic Ltd from Hong Kong and Israel, Fluence corporation-NIROBOX from Israel, SmartFarm Co Ltd., and Verifik8/FairAgora Asia from Thailand), Pycno Industries from Australia, and Intello Labs Pvt. Ltd. from India.
"They offer a wide range of platforms, in the format of apps, software, and cell transplantation technology," said agricultural expert Pham Hoang Ngan, and they are helping some of these firms to enter Vietnam.
"In Vietnam, local agricultural firms tend to use high-tech solutions in their production which cannot be made in Vietnam. This is offering great opportunities for these foreign enterprises," Ngan told VIR.
For example, Thailand's GoodHout BV is finding partners of coconut processors, suppliers of coconut husk, wood panels and furniture manufacturers. This firm's solution is to turn coconut waste into a high quality bio-based material, such as flat coconut husk boards in various sizes and thickness, to be sold in the EU.
Meanwhile, GAGO Ltd is seeking co-operation with agricultural firms and agricultural insurance companies. Its intelligent agriculture solution is a cloud-based platform, enabling real-time monitoring and smarter decision-making by leveraging visualised agronomic data.
Also, Thailand's Verifik8/FairAgora Asia is finding partners to apply data streams such as satellite imagery and sensors. Verifik8 is a software platform that connects producers and buyers to de-risk operations and improve compliance in the food supply chain, to improve social and environmental performance in the seafood supply chain.
PVEP surpasses oil and gas exploration, financial targets
The PetroVietnam Exploration Production Corporation (PVEP) has surpassed its oil and gas exploration and financial targets for the first half of this year. 
Specifically, the total oil and gas production hit 2.17 million tonnes of oil equivalent, up 6 percent from its target, while the total gas for sale reached 558 million cubic metres. 
PVEP put Bunga Pakma mine, lot PM3 CAA into operation on May 12 with a high volume. 
The total revenue surpassed 18.29 trillion VND, up 35 percent compared to its target. Pre-tax and post-tax profit topped 6.65 trillion VND and 3.36 trillion VND, respectively. It contributed over 4.9 trillion VND to the State budget, also up 47 percent from the plan. 
Since early this year, PVEP has adopted specific measures to stabilise manufacturing and ensure absolute safety for its operations. 
Its leaders stepped up the approval of the PVEP restructuring plan for the 2017-2020 period to submit to competent agencies. 
Together with PetroVietnam, it has refined its legal framework for oil and gas projects, financial mechanisms, and feasible capital for its operations. 
For the remaining half of the year, PVEP will increase oil reserves to 1 million tonnes of oil equivalent and develop Ca Tam field, lot 09-3/12 – which is expected to generate the first oil flow in December 2018, Su Tu Trang Pha 2, lot 15-1 as well as other projects. 
In order to achieve its set goals, PetroVietnam and the Ministry of Industry and Trade need to rapidly approve a suitable financial mechanism for PVEP's oil and gas exploration.
Tien Giang's export turnover hits 1.27 billion USD
Export turnover of the Mekong Delta province of Tien Giang reached 1.27 billion USD in the first half of 2018, a rise of 6.8 percent year-on-year, said Director of the provincial Department of Industry and Trade Ngo Van Tuan.
Most of the province's key staples recorded high export growth, such as copper tubes (244 million USD), footwear (230.8 million USD), garment and textiles (210.5 million USD), and rice (93.2 million USD).
Currently, the province's rice exporters have been working to increase shipments of high-quality rice in a bid to raise the export price of its products. An increasing global demand for rice has also contributed to the export price hike, around 17-20 percent higher than the previous year.
In the January-June period, the province's exports to Europe rose 10.8 percent year-on-year, followed by its exports to America (6.7 percent) and Asia (3.8 percent).
Tuan said that businesses in Tien Giang have continued to promote exports in traditional markets while also seeking new ones, particularly markets that Vietnam has signed free trade agreements with.
In the near future, import tariffs imposed on Vietnamese goods will be removed or cut down thanks to those agreements, offering new opportunities for Tien Giang's products, he added.
In the remaining months, the province aims to earn 1.37 billion USD from exports to meet the target of 2.65 billion USD for the whole year, obtaining a year-on-year rise of 6.3 percent.
Quang Ninh develops OCOP products with focus on quality
The northeastern province of Quang Ninh is developing its own brands through the One Commune One Product (OCOP) programme.
The programme was initiated by the Ministry of Agriculture and Rural Development in 2008, following the model of Japan's One Village One Product (OVOP) and Thailand's One Town One Product (OTOP) drives.
Quang Ninh was the first locality in Vietnam to implement the programme in 2013. Since then, 180 businesses, cooperatives, and working groups have been established or registered to join the programme, with a total of 210 products and groups of products and services granted the OCOP trademark, including 99 meeting 3-5 star standards.
Vice Chairman of the provincial People's Committee Dang Huy Hau said Quang Ninh wants to, through the programme, leverage on its advantages in natural resources, culture and rural labour for the creation of high-quality products to increase incomes and generate jobs for local residents as well as achieve sustainable development.
The OCOP programme is designated to help develop complete production and value chains from production, harvesting, processing and consumption for local specialties and products, he said.
Particularly, the OCOP brand is registered as intellectual property and printed on all products, according to Hau.
Chairman of Quang Ninh Alliance of Cooperatives Nguyen Van Nghi said the province has encouraged the participation of cooperatives in the OCOP programme, as well as the transformation of cooperatives in line with the 2012 Law on Cooperatives to receive new preferential treatment and improve their operational efficiency.
In addition, 29 cooperatives have been established through the OCOP.
Nghi said the law has created a legal framework for cooperatives to develop sustainably and diversify production models, thus contributing to poverty reduction.
Meanwhile, Nguyen Ngoc Bao, Chairman of Vietnam Cooperatives Alliance, recognized the effective implementation of the OCOP in Quang Ninh with the establishment of new cooperatives. 
Particularly, there is connectivity among businesses, he said.
However, some cooperatives are operating at a small scale, hence their products are less competitive, he added.
Vu Duc Phu, Director of Phu Hai Production and Industrial Services Cooperative, advised cooperatives to work together in building a value chain, which is useful for creating high-quality products and securing their foothold in the market.
Quang Ninh plans to develop 130 existing OCOP products and 120 new ones in the near future, he said.
OCOP is an economic development programme in rural areas focusing on increasing internal power and values, contributing to the implementation of the National Target Programme on New Rural Development for 2016-2020. 
Groups of goods and services defined in the programme include food (fresh and processed farm produce); beverages (alcoholic and non-alcoholic drinking); medicinal herbs (products made from herbal plants); fabric and textiles (products made from cotton and yarn); souvenirs - furniture - decorations (products made from wood, fiber, rattan, metal and ceramics); and rural tourism services and sales (services for sightseeing, tourism, study, research). 
The overall objective of the programme is to develop forms of production organisation and business (with the priority will be given to developing cooperatives and small and medium-sized enterprises (SMEs), towards producing traditional products and developing  services with high competitiveness in the domestic and international markets, thus promoting rural economy and the national agriculture industrialisation and moderlisation. 
According to the Ministry of Agriculture and Rural Development, nearly 6,010 enterprises, cooperatives, working groups and business households are producing 4,823 products in six commodity groups. 
Specifically, there are 2,584 products in food, 1,041 in beverages, 231 in herbals, 186 in fabric and garment, 580 in souvenirs – interior décor, 201 in rural tourism services. However, only 1,086 products register for quality standards and 695 products register for intellectual property protection. 
As of late April, 60 out of 63 cities and provinces nationwide built the frame OCOP programme at the provincial level, 30 of which already completed the programme design and 28 others are collecting feedback before approval.
Nhan Co alumina plant achieves 3.2 trillion VND in revenue
The Vietnam National Coal and Mineral Industries Group (Vinacomin)'s Nhan Co Alumina plant in the Central Highland province of Dak Nong gained more than 3.2 trillion VND (141 million USD) in revenue in the first six months of the year.
According to a report from the Dak Nong Aluminum Company - the plant's operator, the Nhan Co factory produced more than 324,000 tonnes of alumina in the first half of 2018, or 56 percent of the set target for the whole year. After one year of operation, the plant's total alumina output was 600,348 tonnes.
Around 303,000 tonnes of alumina produced by the Nhan Co plant were consumed during the January-June period, equivalent to 55.6 percent of the annual plan.
Vinacomin Chairman Le Minh Chuan said that advanced technical solutions, rational production chains, and strict management of technical standards and costs are the key to reducing production costs while improving production efficiency.
With more than 98.6 percent of alumina content, the plant's products have been favoured in many foreign markets like Japan, the Republic of Korea, Hong Kong (China), Singapore, the United Arab Emirates (UAE) and Sweden.
This year, Vinacomin inked long-term agreements with its partners in India and the UAE to consume the products from the Nhan Co Alumina plant.
The Nhan Co plant plans to produce 580,000 tonnes of alumina in 2018, gain 4.46 trillion VND (196.24 million USD) in revenue, and contribute 424 billion VND (18.65 million USD) to the state budget.
The Dak Nong Aluminum Company is striving to produce 630,000 tonnes of alumina in 2018, up 8.6 percent from the amount assigned by Vinacomin.  
Director of the company Hoang Khai Quoc Minh said that the company will work to master the state-of-the-art production line, and invest in the analysis of technical system to ensure stable operation of the production line.
Also, it will channel efforts to effectively use bauxite resources, and protect the environment, ensuring sustainable economic growth.
Taiwanese firms boost agricultural partnership with Vietnam
Businesses from Taiwan (China) have signed several agreements on agricultural cooperation with the Vietnam Organic Agri-Economy Institute after recent fact-finding trips to Tay Ninh, Dong Thap and Lam Dong provinces.
Nguyen Ngoc Bao, Chairman of the Vietnam Cooperative Alliance (VCA), said under the deals, the two sides will transfer technologies of crossbreeding and producing plant and animal varieties that match the soil, climate and manpower conditions in Vietnam.
They will work together to help local agricultural cooperatives apply high technologies in a bid to develop value chains in agricultural production. The Taiwanese firms will also assist in manpower training, exchange of experts and support for agriculture-based start-ups.
Notably, a programme on developing the start-up ecosystem in Vietnam's rural areas will be developed. This programme aims to assist young people to start their careers in agriculture and in their hometowns in rural areas, Bao noted.
Van Thinh Phat Group and some partners have mobilised 200 billion VND (8.7 million USD) to fund the first phase of the programme, whose coordinating board and some other businesses, including Sunny World Investment and Development Corporation and Saigon Commercial Bank, will continue calling for investment in this programme.
Beneficiaries are young people with disadvantages who have feasible capital use plans and production-business ideas but lack funding. The programme will also finance part of the capital for extremely poor families.
Bao said Vietnam is facing a shortage of young workforce for cooperatives, so it is necessary to learn from Taiwan's agricultural start-up experience in the programme.
This is a solution helping to strongly develop Vietnam's agriculture and reach the target of having over 35,000 cooperatives, including 15,000 agricultural ones, by 2020, he added.
650 million shares auctioned on HNX in H1
Twenty-one auctions were held at the Hanoi Stock Exchange (HNX) in the first half of 2018, including 14 for capital withdrawal, six for initial public offering (IPO) and one for purchase rights. 
More than 1 billion shares were auctioned, of which some 650 million shares were traded, equivalent to 63 percent. About 10.4 trillion VND (452.9 million USD) worth of shares were collected after the 21 auctions. 
Investors were interested in auctions for divestments and IPOs on HNX, with offered volume several times higher than sale volume. 
In June there was an IPO auction of the Hai Duong motor vehicle registration centre, and another auction for capital withdrawal of Bach Dang Construction Corporation JSC of the Ministry of Construction. 
Only 22 million shares worth 556 billion VND (24.2 million USD) were auctioned, while up to 90 million shares were ordered in the two auctions, up four times compared to those for sale. 
According to the HNX, it will hold two auctions in July, with more than 11 million shares of the Duyen Hai Quang Ninh One-member Company Limited and the Nghe An Water Supply JSC on offer.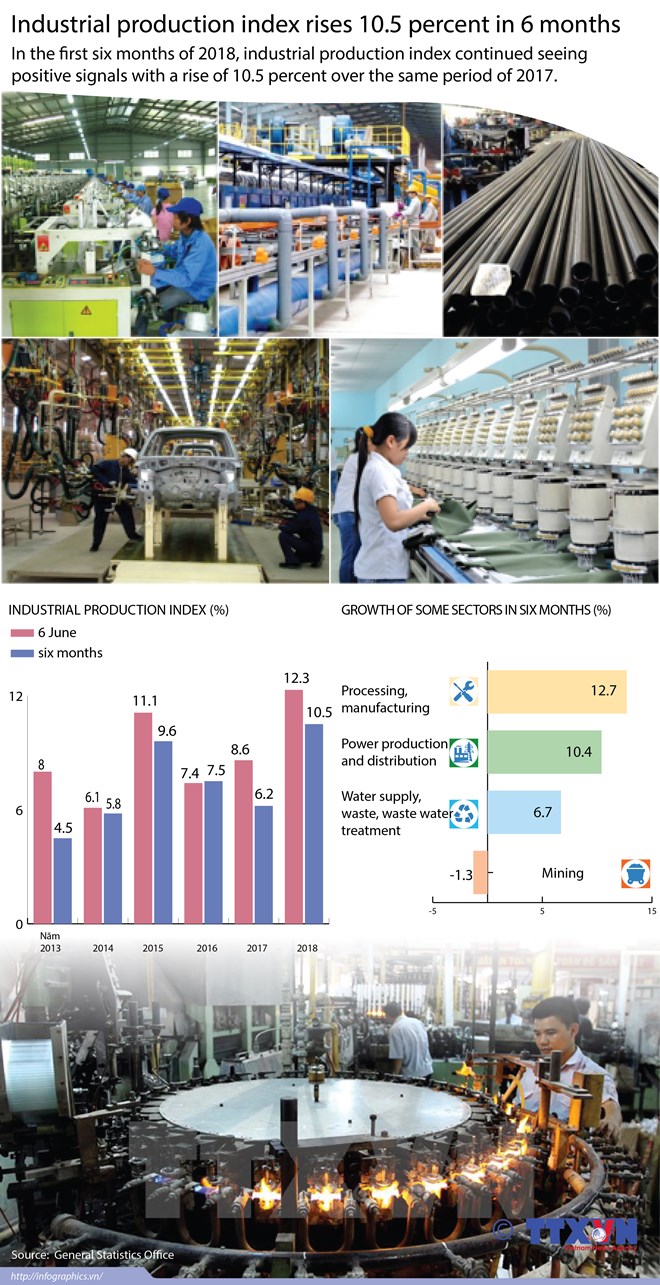 Vietjet Air starts int'l flight services at Cam Ranh airport's T2 terminal

Vietjet Air announced on July 3 that it has officially begun services related to international flights to and from the Cam Ranh International Airport, in the central province of Khanh Hoa, at the airport's international passenger terminal (T2).

Accordingly, the carrier will place bulletin boards in easy-to-see locations, and guide passengers between the old terminal and the new one. 

Vietjet Air will operate counters E and F on the second floor of T2. A separate counter (F09) will be arranged for SkyBoss class passengers on the same floor. The counters will be equipped with modern technology and visually striking bulletin boards.

Everyday, Vietjet Air offers more than 30 flights with five domestic routes from Cam Ranh to Ho Chi Minh City, Hanoi, Da Nang, Hai Phong, and Thanh Hoa. It also provides flights on two international routes from Nha Trang to Seoul in the Republic of Korea and Siem Reap in Cambodia, as well as other international charter flights. 

Vietjet Air is currently the firm with the highest frequency of operations at the Cam Ranh International Airport.

Passengers should arrive for check-in procedures three hours before the departure time of their international flights in the new terminal. 

Currently, Vietjet Air operates 60 aircraft of A320 and A321 types, undertaking more than 385 flights per day on 93 routes within Vietnam, as well as those to Hong Kong, Singapore, the RoK, Taiwan, Thailand, Indonesia, Myanmar, Malaysia, and Cambodia. 
Vietnam wishes to receive continued support from VBF Consortium
Vietnam wants to continue receiving valuable assistance and cooperation from the Vietnam Business Forum (VBF) Consortium, domestic and foreign organisations and businesses, said a senior Vietnamese official.
Nguyen Van Binh, Politburo member, Secretary of the Party Central Committee and head of the Committee's Economic Commission, made the statement at a reception in Hanoi on July 4 for a working delegation from the VBF Consortium led by Tomaso Andreatta, Co-Chairman of the VBF Consortium's Management Board and Vice Chairman of the European Chamber of Commerce in Vietnam.
Binh stressed that foreign organisations and businesses have made great contributions to Vietnam's economic development, especially in trade and investment.
He revealed that under Vietnam's objective set for 2020, with a vision toward 2030-2035, the private economic sector will become an important driving force for national economic development.
In the energy field, Vietnam encourages and creates all possible conditions for the private sector to develop strongly, he noted.
For his part, Tomaso Andreatta spoke highly of Vietnam's socio-economic development achievements, especially in energy and power market development. 
He mentioned the development of power market and renewable energy in Vietnam as well as the potential role of the private sector in this field.