Vietnam's young consumer finance market will be able to thrive further in the coming years, thanks to the sustainable financial resources raised from both local and overseas financial institutions to cater to the rising consumer credit demand, and with the aid of advanced technologies to enhance lending processes and minimise risks.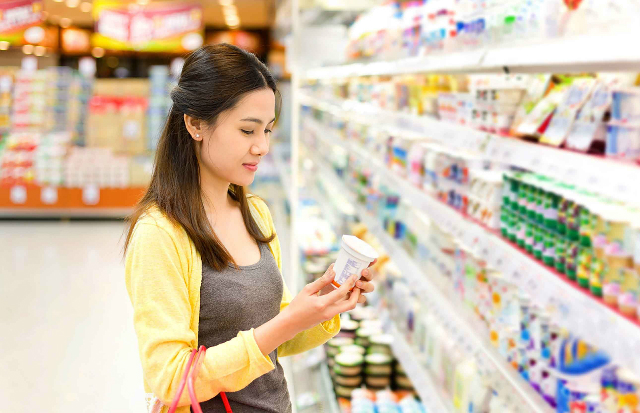 Data from StoxPlus and the National Financial Supervisory Commission shows that Vietnam's total outstanding consumer credit reached a size of roughly $26.5 billion by the end of 2017, a surge of 65 per cent on-year. 
The growth of consumer credit reportedly outshined the growth of total outstanding credit, which was recorded at 19 per cent for the same period. With such growth, consumer credit has risen to account for some 18 per cent of total credit in 2017, up 12.3 per cent on-year.
Recent research carried out by Viet Capital Securities reveals that Vietnam's consumer finance market could soar by 30 per cent per year over the next two years, to reach some VND1 quadrillion ($44 billion) by 2019.
Bulk financial resources
Given the development of the consumer finance market over the years and its potential for the future, there is an immense demand for financial resources at consumer finance companies.
Unlike commercial banks, consumer finance companies are not allowed to mobilise funds through individuals for their lending. However, they can raise capital through other organisations or financial institutions.
While firms like Home Credit – a subsidiary of Czech-based Home Credit Group, and Prudential Vietnam Finance–which was sold to Shinhan Financial Group's subsidiary Shinhan Card Co., Ltd. in January 2018–are backed by their parent companies overseas in terms of capital, others have to manage with different sources for funds. 
Some have found a foreign partner for merger and acquisition deals to strengthen their operations, like the marriage of HD Finance and Japan's Credit Saison in 2015, or MB Finance, which sold 49 per cent to Japan's Shinsei Bank in 2016.
For locally owned consumer finance companies like FE Credit, resources come from over 1,000 local corporate investors and the participation of foreign financial institutions. FE Credit has been able to secure some $350 million in syndicated loans from Credit Suisse, Deutsche Bank, Lion Asia, and 15 other banks in the Asia Pacific region.
"We're in negotiations with other foreign partners for more funds. For a syndicated loan with Credit Suisse, let's say, the funds do not come from Credit Suisse itself but from 15 banks from the Asia Pacific region. After the disbursement of the loan, they now want to upsize the amount of the loan. So the sources of funds that are offered to us are rather abundant," said Nguyen Thanh Phuc, director of the Treasury Centre and Funding Sales Centre at FE Credit.
"We, however, will not need all of them, but rather consider those that can be utilised in the most efficient way. These funds are long-term in nature, so all we need to do is to borrow, then re-lend them and pay back. We're simply just managing the cash flows," he told VIR on the sidelines of the roundtable talk on consumer finance held by VIR in Hanoi last week.
In Phuc's view, foreign funds are considered sustainable, safe, and cheap. Given that US interest rates had not changed for years and have only edged up recently, and the stable FX rate in Vietnam, the cost of borrowing is competitive and inexpensive.
Meanwhile, according to Do Nguyen Van Anh, head of Business Transformation at Home Credit, the company has been able to independently mobilise funds through banks and international corporate investors in Vietnam, without needing to rely on its parent company's capital.
"Home Credit has been working towards a sustainable capital raising strategy," noted Anh.
Technological aids
While capital would not seem to be a hurdle for consumer finance companies, the difficulty lies in how they handle their lending procedures effectively and manage risks associated with consumer finance to continue future growth. Advanced technologies are thought to be the solution to help alleviate these problems of consumer finance companies.
According to Duong Nguyen, EY Vietnam partner and vice president of the Vietnam Fintech Association, investment in technologies, especially those that help improve procedures, can help minimise or eliminate human errors and data loss, while enhancing the efficiency of the lending system.
In a bid to digitise the lending process, technology would need to be brought into all stages of the lending procedures, she noted.
"Advanced technologies, including optical character recognition or intelligent character recognition, help scan and recognise customer information on personal identification documents such as identity cards, citizenship cards, social security cards, driver licenses, and more, in order to compare them with customers' self-declared information and portraits. This will ensure a quicker and more accurate information verification process than by doing it all manually," said Nguyen.
She also added that information collected in the loan documents, including personal information provided by the customers; by consumer finance companies; and by third parties such as the Credit Information Centre, bank statements, and power or water bills, should be integrated into a single system for future reference to automatically issue a lending decision.
Given a solid digitalised platform, consumer finance companies can enhance customer experience through fast decision-making processes, eliminating disruptions due to working hours, human rotations, staff on leave, or staff quality.
Along with improving the lending procedures, technology also plays a vital role in risk management.
In particular, according to EY's Nguyen, integration of interfaces between internal systems and third-party systems can smooth and speed up the information flow in the decision-making process, thus minimising manual operational risks. In addition, the authentication of information should be done with a rule-based approach to cut down on human errors, intentional or unintentional.
"New technologies such as blockchain can also support consumer finance companies in increasing transparency and security, as blockchain records all traces of transactions and those traces cannot be reversed. As a result, no one can intervene once a transaction has taken place," she said.
What technology can do for consumer finance companies goes beyond risk management and lending processes, as it can emerge as a stand-alone channel to reach out to new customers who are young and tech-savvy. Given that over 60 per cent of Vietnam's population is aged 35 or under, and 54 per cent are internet users, leveraging technology for consumer finance can help players in the field expand their network and bolster their competitive advantage over traditional banks, whose strength is based on their in-person branch network.
What is more, according to Nguyen, investment in technology will provide consumer finance companies with a platform to reach out to remote areas to secure a bigger slice of the market and maintain their growth in the years to come.
VIR